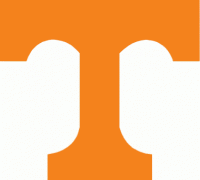 Knoxville, TN – On the field, it was a 30-7 win for Tennessee Vols Football over UAB on Saturday night in Neyland Stadium.

The Vols moved to 4-5 with their third win in four weeks.

Junior quarterback Jarrett Guarantano battled through injury to complete 13-of-21 passes for 147 yards and a touchdown.

A touchdown to freshman Eric Gray on a wheel route to cap off an 11-play, 74-yard drive to give the Orange & White an insurmountable 30-0 lead.


The score was the first of Gray's career, following a season where he found the end zone more than any other player in high school football in the state of Tennessee.

The UT defense suffocated the Blazer offense, led by sophomore Bryce Thompson who corralled three interceptions, the most by a Vol in a single game since Deon Grant nabbed the same number of picks against Auburn on Oct. 2, 1999.

However, tonight's result was so much more than this.

Following a tough 1-3 start to the year, the Vols needed something, anything. They hit the reset button in the name of a bye week following their 34-3 loss to Florida down in Gainesville.

During that bye week, the message was clear. Play for those who don't have many games left.

"Coach Pruitt kept telling us, people remember November," Thompson said. "We've been taking that into consideration. We know it's getting close to the end of the season and we want to win for our seniors."

Win for our seniors.

The players who laid the foundation for the success of Thompson, Gray and freshman Henry To'o To'o—who is on the midseason watchlist for the FWAA Freshman All-America team—tonight and for games to come.

There were bright spots in a difficult loss against Georgia.

Seven sacks, defined a stellar performance on the defensive side of the ball in a 20-10 win against Mississippi State.

The Vols continued to show promise against Alabama in Tuscaloosa.

Then, the last two weeks have seen the culmination of everything they have been working to accomplish.

Were the wins perfect? No. Yet, they were perfect in their imperfections.

They were performances from a team that refused to lose.

Guarantano played through a broken wrist, showing a different kind of toughness and bravado that he feels he owes to his teammates.

"I play through the pain, because I owe it to my teammates," Guarantano said. "I'm not happy with how I started the season. I think my teammates deserve this level of play from me and if I'm able to help them in any way, then I think I should. I think they understand that if they told me to sit out or to take it easy during the week, that I couldn't do it."

Kicker Brent Cimaglia continued his stellar season, nailing three more field goals—upping his season average to 90 percent, connecting on 18-of-20 tries—while being a safety net for the offense whenever it crosses the 50.

"He's a guy that's always working," Vol head coach Jeremy Pruitt said. "He has talent, it's obvious when you're out there. The thing I like about him is that I think he could play middle linebacker, too. I like that guy. If he misses one, he jumps up there and wants to hit another one, and he doesn't go and try to hide somewhere. He wants to get up there and do it again.

"I think he has a really good makeup about him. He's a great competitor. We do our offseason conditioning and he's an athlete. I don't know what else he played besides kicker before he got here; he was probably a soccer player, but he might've been a defensive player, I don't know. The way he acts, he gets out there and competes his tail off, and I'm glad we've got him."

Gray, a talented running back who trusted the process and journey of both himself and this team, to find a long overdue trip to the checkerboards.

"It's really about just trusting the process," Gray said. "Tim (Jordan) and Ty (Chandler) are great backs and I learn a lot from them, so being in practice with them, seeing them throughout the games, being able to watch film with them, they've really taught me a lot, as a freshman."

Thompson, a player who didn't see the field in the Vols first three games, acted out his own redemption story tonight to showcase just how far both he and this defense have come over nine games in 2019.

"The defense came to play," Thompson said. "The pressure was amazing, having the quarterback not make the right reads helped a lot. The play calling was excellent. We have the best defensive coaches in the country honestly. They put us in perfect spots. We're matching patterns and they just make everything easier."

"We've got a full team and everyone is buying in," Thompson continued. "Ever since the Georgia game, everyone has been buying in and taking it seriously. Practice has been better, meetings have been better. Everything has just been better."

As the season heads towards its final chapters and as the Vols strive to be remembered for these very games in the month of November, the feeling around this team and program is one of hope and progress from Vol Nation.

If the Vols continue their progress and continue to trust in the process of themselves and the coaching staff, it's clear that the voices of Vol fans everywhere will be heard singing the lyrics of Rocky Top into the cool December air, watching their seniors suit up in the Orange & White for one final time.



Sections
Sports
Topics
Alabama, Brent Cimaglia, Bryce Thompson, Eric Gray, Florida, Gainesville FL, Georgia, Henry To'o To'o, Jarrett Guarantano, Jeremy Pruitt, Knoxville TN, Mississippi State, Neyland Stadium, Tennessee, Tennessee Vols, Tim Jordan, Tuscaloosa AL, Ty Chandler, UAB, UT, UT Football, UT Vols, Vols, Volunteers