Tennessee (5-1) vs. VCU (6-1)
Saturday, November 20th, 2019 | 3:00pm CT
Niceville, FL | Raider Arena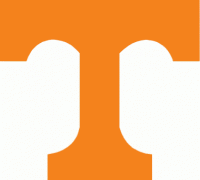 Niceville, FL – No. 17 Tennessee Vols men's basketball returns to the hardwood for a Saturday afternoon matchup with the VCU Rams at 3:00pm CT in the third-place game at the Emerald Coast Classic. Tipoff is set for 3:00pm CT and can be seen on a free live stream provided by the tournament.
Saturday's game will be available through the tournament's web streaming service. Access to the afternoon's stream can be found here.
Fans can also listen in to their local Vol Network station to hear John Wilkerson (play-by-play) and Bert Bertelkamp (color) describing the action.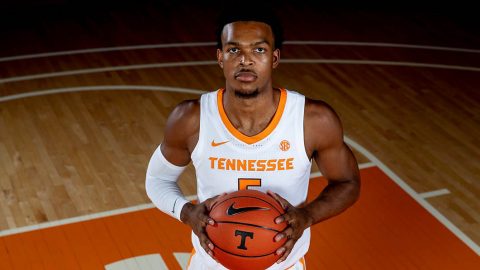 Last time out, the Vols dropped their first game of 2019-20, falling to Florida State 60-57 in the Emerald Coast Classic.
Junior Yves Pons was a bright spot for UT, dropping 13 points, corralling a career-high 10 rebounds for his first career double-double, while also rejecting three shots, marking the fifth multi-block game for him this season.
This will be the sixth all-time meeting between Tennessee and VCU. The last time the programs met was to open the 2014-15 season, when then 15th-ranked VCU took down the Vols 85-69 in the 2014 Veterans Classic.
Up next, the Vols will return home to Thompson-Boling Arena to take on Florida A&M on Wednesday December 4th, 2019. Tipoff is slated for 6:00pm CT and can be seen on SEC Network.
The Series
Tennessee leads its all-time series with VCU 4-1, dating to 1981.
Tennessee is 26-14 all-time against current members of the Atlantic 10 Conference.
Rick Barnes won his only previous meeting with VCU, and it came during his first season as a college head coach (1987-88) when he was at George Mason. Barnes is 11-8 against all current members of the A10, including an 0-1 mark at Tennessee.
A Win Would
Leave Rick Barnes' two wins away from recording his 700th career head coaching victory.
Give Tennessee a 53-15 record as a ranked team (AP rankings) during the Barnes era.
Prevent UT's first two-game losing skid since December 30th, 2017, and January 2nd, 2018 (Arkansas and Auburn). Tennessee has since played 63 games.
Storylines
Rick Barnes spent time in Virginia when he was the head coach at George Mason for the 1987-88 season.
Tennessee Director of Basketball Operations Mary-Carter Eggert is a native of Richmond.
VCU senior De'Riante Jenkins took an official visit to Tennessee when he was a prospect. He was one of four official visitors that weekend, and the three players who joined him all were NBA Draft picks—Jordan Bone (Tennessee), Josh Okogie (Georgia Tech) and Grant Williams (Tennessee).
Layup Lines
Tennessee is ranked No. 17 in this week's AP poll and No. 16 in the current coaches poll.
Other than the SEC Tournament in March, this week marks the only time this season Tennessee will play on back-to-back days.
Tennessee leads the SEC in blocks per game (6.8 bpg) and assists per game (16.5 apg).
Yves Pons has 17 total blocks through six games this season. His 2.8 bpg leads the SEC.
Josiah-Jordan James leads the Vols and ranks 11th in the SEC with 7.2 rebounds per game. He is the top-rebounding freshman in the league.
About the VCU Rams
VCU is coming off a nail-biting loss to Purdue in their Friday matchup at the Emerald Coast Classic, 59-56.
Before heading south to the Emerald Coast Classic, VCU opened its season with six straight home games, most notably defeating nationally ranked LSU 84-82 inside the Siegel Center.
Under second-year head coach Mike Rhoades, the Rams are fresh off their first outright Atlantic 10 regular-season title in 2018-19. They did so using a stifling defense that ranked seventh in the nation in adjusted defensive efficiency (89.5), holding opponents to 28.5 percent shooting from 3-point range and a 43.8 percent mark from two-point range while forcing turnovers on more than 23 percent of their total defensive possessions.
While the Rams excelled on the defensive side of the ball, they will look to improve upon a rough year shooting the ball from behind the 3-point line. VCU ranked 332nd in shooting the ball from behind the arc last season, with a 3-point percentage of .305.
The Rams will look to rely on senior guard Marcus Evans. Evans is coming off an injury-plagued past two seasons that saw him tear both of his achilles since transferring to VCU from Rice prior to the 2017-18 season. He currently leads the Rams in both scoring (13.8 ppg) and assists (2.7 apg) through six games.
Junior forward Marcus Santos-Silva is currently 20th in the country in rebounding, averaging 10.5 rebounds per game.
VCU's hospital performed the state of Virginia's first-ever liver, kidney and heart transplants, while also becoming the first hospital on the east coast to conduct an artificial heart transplant.
#DonateLife
Last Time vs. VCU
Tennessee opened the 2014-15 season with an 85-69 defeat at the hands of 15th-ranked VCU November 14th, 2014, in the Veterans Classic at the U.S. Naval Academy.
The game marked the regular-season debut for Donnie Tyndall in his lone season as Tennessee's head coach.
Down by as many as 20, Tennessee cut its deficit to eight points on several occasions late in the second half, but couldn't get any closer.
VCU's full-court pressure forced the Vols into 19 turnovers, which the Rams converted into 26 points.
Tennessee's Robert Hubbs III, Kevin Punter and Derek Reese made their first career starts. Despite fouling out, Punter finished with eight points, five rebounds and a game-high seven assists.
Vols freshman forward Jabari McGhee grabbed five offensive rebounds.
The game featured 62 total fouls (34 by UT).
Guard Melvin Johnson led the Rams with 23 points, but the Vols held preseason All-American Treveon Graham to 3-of-13 shooting (eight of Graham's 15 points came at the foul line).
Block Party
Tennessee ranks eighth among Division I teams with 6.8 blocks per game. Individually, Yves Pons leads the league and ranks 22nd nationally with 2.8 bpg.