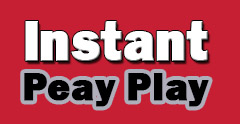 Clarksville, TN – With the Austin Peay State University (APSU) football team seeing it's historic and magical season come to an end this past Friday, in the quarterfinals of the NCAA Football Championship Division postseason tournament, Governors fans will now turn their full attention to basketball as Ohio Valley Conference play looms right around the corner.
Just two and a half weeks, and a hand full of games, remain for the APSU Govs men's and women's basketball teams before the start of OVC play, with the men's team currently owning a 4-5 overall record, while the women's team has posted a 6-2 overall mark to this point in the season.
While the men's record is currently below .500 at this point of the season, it is a little misleading, with the Govs having three of those five losses come via schools from Power 5 Conferences (Vanderbilt, Arkansas, West Virginia), but its final four pre-conference games won't be easy with three of the four entering their matchup versus the Govs with winning records.
On December 17th, the Govs play their final home game at the Dunn Center before OVC play by hosting Division II member McKendree, who enters with a 6-3 record, before heading to St. Petersburg, FL, on December 21st-22nd to defend their title at the St. Pete Shootout.
The Govs will open their tournament defense by facing undefeated Duquesne (9-0) in the opening day of the tournament before closing the shootout with a matchup verses Alabama State (1-9).
Austin Peay State University will closeout its per-conference schedule on December 30th in Athens, GA, with a game versus Georgia (6-3) – their third game versus a Southeastern Conference opponent this season.
As for the women's basketball team, they have three games left before opening conference play, beginning with a trip to Miami, FL, on December 19th-20th to play in the FIU Holiday Hoops Showdown.
Much like the APSU Governors men's team in their tournament, the women's team will also face a squad that enters the matchup undefeated on the season, as they open the showdown versus Binghamton (9-0) before facing either Florida International (2-6) or Grambling (1-6) on the second day of the tournament.
The APSU Govs closeout their pre-conference schedule with a home game at the Dunn Center versus Illinois State (6-2) on December 30th.
Both teams open OVC play on January 2nd, 2020 at home versus Southeast Missouri.