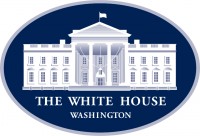 Washington, D.C. – President Donald J. Trump's relentless focus on lowering drug costs is the reason Americans are seeing the largest, most persistent drop in medicine prices in half a century.
American healthcare leads the world on many fronts, including crucial medical innovation that is the envy of patients around the globe. But the high price of prescription drugs has hurt both our senior citizens and working families for far too long.
In the 8 years before President Trump's inauguration—while Washington focused on government takeovers of healthcare rather than on solving real-world problems—prescription drug prices continued to climb by more than 3 ½ percent year-over-year. Today, prices for those drugs have seen year-over-year declines in 9 of the past 10 months.
What changed? The President. Rather than kick Americans off their health insurance plans or team up with socialists to plot "Medicare for All," here are a few of the practical steps the Trump Administration took to make medicine prices more affordable:
Record generic approvals: The FDA is now approving generic drugs at historic rates, generating savings for patients estimated at $26 billion.
Ending unacceptable pharmacy gag clauses: President Trump signed legislation banning pharmacy "gag clauses," which prohibited pharmacists from telling patients about the best deals on the medications they need.
Strengthening Medicare Part D: The Administration finalized changes to Medicare's payment rate for certain drugs to lower expenses for seniors, as well as provided more tools to demystify out-of-pocket costs for beneficiaries. The result of these and other common-sense actions: Just this past June, prescription drug prices saw their largest year-over-year decline in more than 51 years.
Even better, Washington is on the verge of a bipartisan breakthrough to help American patients further. Senate Democrats and Republicans have joined to craft a transformative drug pricing bill that would improve Medicare Part D, hold drug companies more accountable, and save federal taxpayers billions of dollars to boot.
The Grassley-Wyden bill, backed by President Trump, would significantly cut what seniors have to pay for prescription drugs. Under the proposal, for the first time ever, Medicare Part D beneficiaries would have an annual cap on their total drug expenses. The $3,100 limit on out-of-pocket costs—which works out to about $258 per month—would save many seniors thousands of dollars. An inflation cap proposed under the bill would also end arbitrary and often devastating spikes in drug prices.
Congress needs to send drug pricing reform to President Trump's desk this year. Americans have waited long enough. There's just one holdup, and it's a familiar one: House Democrats' partisan stunts. While Congressional Republicans have tried to push ahead with bipartisan solutions, Speaker Nancy Pelosi cut a deal not with conservatives or moderates but with members of her own party's far-left Progressive Caucus.
The Pelosi bill is a win for the growing Democrat-Socialist movement. It relies on a bureaucrat to dictate prices for innovative medicines and enforces it with a massive tax that would put companies out of business. The Council of Economic Advisers predicts the far-left bill could erase nearly one-quarter of the anticipated gains in American life expectancy over the next decade.
So instead of joining with Senate Democrats—and Republicans in both chambers—to keep their promises to working Americans, Speaker Pelosi is backing a separate bill that is entirely partisan, unworkable, and in fact deeply harmful to Americans' health.
It's no wonder Americans want to drain the Swamp.
The President is ready to sign a bipartisan deal. Where is Speaker Pelosi?