Topic: Federal Drug Administration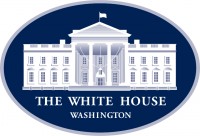 Washington, D.C. – "The framework in the United States to support a COVID-19 Coronavirus vaccine is now in place. Testing is underway and manufacturing capacity is rapidly expanding. But let's be clear: The development effort must adhere to standards that will ensure any COVID-19 Coronavirus vaccine's safety and effectiveness," FDA Commissioner Dr. Stephen Hahn writes in The Washington Post.

"Large-scale clinical trials already have begun for several promising vaccine candidates."
«Read the rest of this article»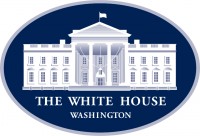 Washington, D.C. – Before visiting Ohio today, August 6th, 2020, President Donald Trump just signed an executive order to expand "Made in America" production, bring manufacturing jobs back to the United States, and ensure that our citizens have access to the life-saving medicines they need.

These actions come at a crucial time "as we fight this battle against the invisible enemy from China," White House Director of Trade & Manufacturing Policy Peter Navarro says.
«Read the rest of this article»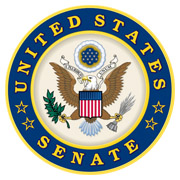 Washington, D.C. – The past few weeks of self-quarantining, misinformation and confusion have tried the patience of the American people. Every day, I field questions about what the U.S. Senate is doing to combat the novel coronavirus (COVID-19) pandemic, as well as what steps families should take to protect themselves.
Even before the news of closed restaurants and canceled festivals hit the timeline, Americans were alert to the possibility—perhaps for the first time in their lives—of want. Articles expressing doubt over the country's healthcare system's capacity to treat an influx of coronavirus (COVID-19)-afflicted patients prompted us to ask, what if?
«Read the rest of this article»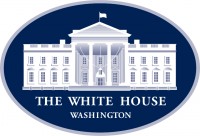 Washington, D.C. – THE PRESIDENT DONALD TRUMP: Thank you very much. I think this is going to be a very important conference and I'll get to that toward the middle, but I have a few things to report. And I want to thank you all for being here.
And I have to say, I think with social distancing that the media has been much nicer. I don't know what it is — all these empty — these in-between chairs. We probably shouldn't have anybody sitting behind you either. You know, you should probably go back. But I love it. It's so much nicer. But I shouldn't say that because you'll get me now.
«Read the rest of this article»
President Donald Trump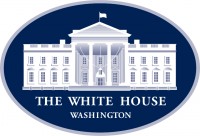 Washington, D.C. – PRESIDENT DONALD TRUMP: Thank you very much. I would like to begin by announcing some important developments in our war against the Chinese virus.
We'll be invoking the Defense Production Act, just in case we need it. In other words, I think you all know what it is, and it can do a lot of good things if we need it. And we will — we will have it all completed, signing it in just a little while. Right after I'm finished with this conference, I'll be signing it. It's prepared to go. So we will be invoking the Defense Production Act.
«Read the rest of this article»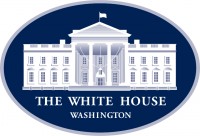 Washington, D.C. – "The president and I are deeply proud that the American people have already pulled together in so many ways in response to this virus, just as we've always done during other challenging times in our history," Vice President Mike Pence writes in USA Today.
"Now is a critical time. As the president said on Monday, over the next two weeks, there are actions that every American can and should take to help us slow the spread of the coronavirus. If we succeed in limiting the number of new cases, then we can dedicate more resources to the most vulnerable and save lives."
«Read the rest of this article»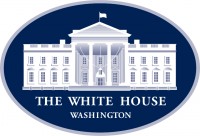 Washington, D.C. – When President Donald Trump took the podium at yesterday's Coronavirus (COVID-19) briefing, he asked Americans to unite behind a single goal. "We're announcing new guidelines for every American to follow over the next 15 days as we combat the virus," he said.

And in just 24 hours, the selflessness and patriotism on display all across our great country has been astounding.
The new guidelines released yesterday deliver a nationwide game plan. Each one of us has a role to play in stopping transmission of this virus.
«Read the rest of this article»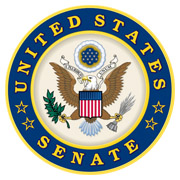 Washington, D.C. – Senators Marsha Blackburn (R-Tenn.) and Bob Menendez (D-N.J.) have introduced the Securing America's Medicine Cabinet (SAM-C) Act to increase American manufacturing of active pharmaceutical ingredients (APIs), the building blocks of prescription drugs. Currently, only 28% of API-producing facilities are in the United States and the number of Chinese facilities has more than doubled since 2010.
"When confronted with a serious challenge such as the corona virus, it is important to take stock, look at lessons learned and build upon them in order to respond better the next time," said Senator Blackburn.
«Read the rest of this article»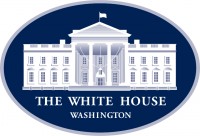 Washington, D.C. – President Donald J. Trump's relentless focus on lowering drug costs is the reason Americans are seeing the largest, most persistent drop in medicine prices in half a century.
American healthcare leads the world on many fronts, including crucial medical innovation that is the envy of patients around the globe. But the high price of prescription drugs has hurt both our senior citizens and working families for far too long.
«Read the rest of this article»
American Heart Association
Washington, D.C. – Results of the 2018 National Youth Tobacco Survey (NYTS) released by the Centers for Disease Control and Prevention highlight the rapidly growing popularity of electronic cigarettes among youth.
The results show that 4.9 million middle- and high-school students were current users of some type of tobacco product in 2018, an increase from 3.6 million in 2017, and that there were in excess of 3.5 million youth e-cigarette users in 2018, 1.5 million more than in 2017.
«Read the rest of this article»