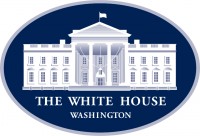 Washington, D.C. – President Donald Trump unveiled his budget proposal for the 2021 fiscal year this past week, which combines responsible cuts to long-term government spending with common-sense investments in America's working class.

The highlights include proposed funding increases for the core functions of the U.S. government—Veterans Affairs, NASA, and Homeland Security among them—along with sensible reductions to foreign aid and areas of redundancy across the Federal bureaucracy.
Fiscal discipline won't come at the expense of hardworking or struggling Americans.
"We're not touching Medicare. We want to keep Medicare," the President said today. "We're not touching Social Security. We're making our country stronger again."

President Trump proposes big boost for NASA to return to the Moon!

More: Trump's budget will lift Rural America