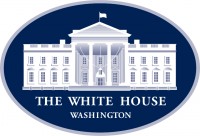 Washington, D.C. – History was made today at the White House as leaders from Israel, the United Arab Emirates, and Bahrain met with President Donald Trump and signed the Abraham Accords, which will normalize diplomatic relations between Israel and the two Arab nations.

Before this summer, only two peace deals involving Israel had been negotiated in the last 72 years, with the most recent coming in 1994.
«Read the rest of this article»

Silver Spring, MD – The U.S. Food and Drug Administration (FDA) today, Tuesday, September 15th, 2020 continued to take action in the ongoing response to the COVID-19 Coronaviurs pandemic:
As part of the FDA's effort to protect consumers, the agency issued warning letters to operators of two websites, www.extrapharma.com and www.medication-house.com, that market unapproved COVID-19 Coronavirus products.
«Read the rest of this article»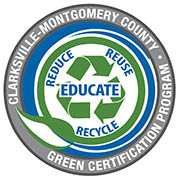 Montgomery County, TN – On Tuesday, September 15th. 2020, the Clarksville-Montgomery County Green Certification Program held its annual awards banquet. In the past this banquet has been held in person at the Wilma Rudolph Event Center but this year the Program held a virtual banquet to celebrate environmental stewardship amongst local organizations while staying safe and socially distanced.
The awards included 8 Excellence Awards, 2 Best Overall Organization Awards, 16 Level-Up Awards and the Ron Smithfield Persistence Award. The big winner of the day was the Clarksville Parks and Recreation Department taking home the Outstanding Efforts in Land Use Award, the Best Overall Small Organization Award and an award for achieving Platinum Level in the Program.
«Read the rest of this article»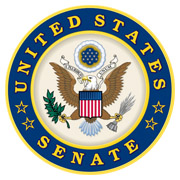 Washington, D.C. – Senator Marsha Blackburn (R-Tenn.) joined Senator Marco Rubio (R-Fla.) and their colleagues in inquiring about Disney's cooperation with Xinjiang's security and propaganda authorities in the production of the movie Mulan. For years, reports have surfaced highlighting China's campaign against Uyghur and other ethnic minorities in the Xinjiang Uyghur Autonomous Region's (XUAR).
"The decision to film parts of Mulan in the XUAR, in cooperation with local security and propaganda elements, offers tacit legitimacy to these perpetrators of crimes that may warrant the designation of genocide," the members write to The Walt Disney Company's Chief Executive Officer Bob Chapek.
«Read the rest of this article»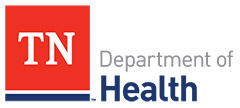 Nashville, TN – On Tuesday, September 15th, 2020, the Tennessee Department of Health (TDH) reports that there have been 169,893 confirmed cases of COVID-19 Coronavirus in Tennessee. That is an increase of 763 cases from Monday's 169,130 There have been 2,026 (+18) confirmed deaths in Tennessee because of the virus.
FORTY THREE new cases of the COVID-19 Coronavirus have been reported in Montgomery County. The total is at 2,833. There has been forty one (+1) deaths in Montgomery County due to the virus.
«Read the rest of this article»
U.S. Senator Lamar Alexander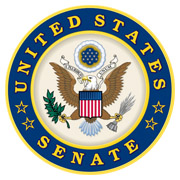 Washington, D.C. – I chaired a hearing in the Senate health committee on Tuesday to explore the remarkable progression science is making toward a COVID-19 Coronavirus vaccine, as well as to remind parents to have their children get their childhood vaccinations and encourage as many Americans as possible to get the flu vaccine this fall.
I received an update on Operation Warp Speed, which is working around the clock to develop, manufacture, and distribute safe and effective COVID-19 Coronavirus vaccines as rapidly as possible.
«Read the rest of this article»
Clarksville Police invite Residents to Complete Online Survey

Clarksville, TN – Clarksville Police are inviting citizens to take part in a survey about the safety of the community and the department's overall performance.
The survey can be completed online here. The survey period will begin Tuesday, September 15th to Saturday, October 31st.
"We are asking citizens to take a few minutes to complete our survey about crime and policing in the City of Clarksville," Clarksville Police Chief David Crockarell said.
«Read the rest of this article»
Clarksville has Third Cheapest Gas Prices in Tennessee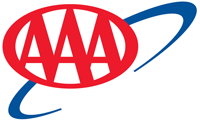 Nashville, TN – The Tennessee gas price average continues to trend lower as Tropical Storm Sally moves toward the Gulf Coast.
The Tennessee Gas Price average is now $1.94 which is down three cents from last week, three cents more than one month ago and 34 cents less than one year ago.
«Read the rest of this article»
"Some people build fences to keep people out — and other people build fences to keep people in."

Clarksville, TN – Come out to the Roxy Regional Theatre this Friday evening for one of the finest examples of live performance retaining its power in the translation from the stage to the screen. Starring Denzel Washington and Viola Davis, Planters Bank Presents… the Academy Award-winning "Fences" on the Roxy big screen this Friday, September 18th, 2020 at 7:00pm.
Set in 1950s Pittsburgh, this film adaptation of August Wilson's Tony Award- and Pulitzer Prize-winning play takes a passionate look at former baseball player turned garbage collector Troy Maxson. Bitter about his lot in life, Maxson frequently takes out his frustrations on his loved ones as he fights to provide for them in a world that threatens to push him down.
«Read the rest of this article»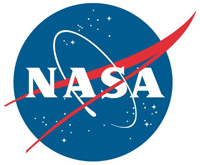 Pasadena, CA – NASA's Atmospheric Infrared Sounder (AIRS), aboard the Aqua satellite, captured carbon monoxide plumes coming from California wildfires last week. There were 28 major wildfires burning across the state as of September 14th, 2020. This includes the August Complex Fire, which started on August 17th and has since burned over 471,000 acres, making it the largest fire on record in California.
The animation shows three-day averages of carbon monoxide concentrations around 3 miles (5 kilometers) up in the atmosphere between September 6th and September 14th.
«Read the rest of this article»