Topic: ADHD
Blanchfield Army Community Hospital (BACH)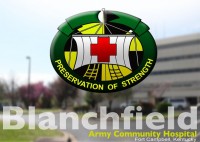 Fort Campbell, KY – Blanchfield Army Community Hospital's (BACH) primary care team recently hired against a much needed vacancy in an extremely difficult medical specialty position to fill — a developmental behavioral pediatrician.
"There remains a shortage of developmental behavioral pediatricians across the country, so we are extremely grateful to bring Dr. Jerry White into our organization," said Col. Troy Prairie, chief of BACH primary care.
«Read the rest of this article»
National Institute on Drug Abuse (NIDA)'s 2012 Monitoring the Future survey shows rates stable or down for most drugs
Washington, D.C. – Continued high use of marijuana by the nation's eighth, 10th and 12th graders combined with a drop in perceptions of its potential harms in this year's Monitoring the Future survey, an annual survey of eighth, 10th, and 12th-graders conducted by researchers at the University of Michigan.
The survey was carried out in classrooms around the country earlier this year, under a grant from the National Institute on Drug Abuse (NIDA), part of the National Institutes of Health. «Read the rest of this article»
Encourages safe medication use through new policy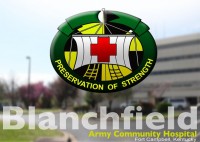 Fort Campbell, KY – To encourage the safe use of medications, the Blanchfield Army Community Hospital (BACH) pharmacies will be implementing a new Army-wide policy as of July 5th, 2011 restricting prescribed quantities of controlled substances at all military treatment facilities.
A controlled substance prescription (CRx) is a prescription medication that has been classified as controlled (Schedule II-V) by the Drug Enforcement Agency as a medication with potential for abuse. CRx medications are prescribed for a number of legitimate medical reasons.  The most common CRx medications are: narcotics/opiates for severe pain; benzodiazepines for anxiety and for trouble sleeping; and stimulants for attention deficit hyperactivity disorder (ADHD) and difficulty staying awake. For a full list of controlled substances, please visit: www.deadiversion.usdoj.gov/schedules/index.html. «Read the rest of this article»
Parents say drug therapy and switching schools among most helpful treatments for children with ADHD, survey suggests parents not bothered by ADHD label


Yonkers, NY — Sixty-seven percent of parents asked to rate the most effective treatments for ADHD identified drug therapy as most helpful, followed by 45 percent who said switching to a school better suited to help with ADHD helped a lot. The analysis of treatments for ADHD, based on a Consumer Reports Health survey of more than 900 parents of children with ADHD, comes as parents are starting to plan for the new school year. «Read the rest of this article»
The holiday shopping season is now upon us. Every retail store, and shopping mall is raising their big 'Sales of the Season' signs and each competing for your dollar. Your children's eyes are beginning to develop that twinkle about them, and letters to Santa are beginning to be drafted.
Before you set your alarm clock this Black Friday to storm the stores for all the latest toys please take this into consideration.
August 2007 Mattel toys recalls 18.6 million toys that "might contain tiny, dangerous magnets or toxic lead paint". These magnets inside of the toys if swallowed have been known to connect across intestines and rip a child's bowls apart.
PVC (polyvinyl chloride) or vinyl is one of the most hazardous plastics to humans and the environment. When heated PVC can produce dioxins, the most potent synthetic chemicals ever tested. (http://www.besafenet.com/pvc/about.htm) «Read the rest of this article»