Topic: American Medical Association
Chicago, IL – With nearly half of U.S. adults living with high blood pressure, today, the American Medical Association (AMA) and American Heart Association (AHA) announced new survey results emphasizing the need for health care professionals to receive consistent and frequent re-training in measuring blood pressure (BP).
«Read the rest of this article»
American Heart Association Meeting Report
San Francisco, CA – A quality improvement program designed to better control hypertension in primary care practices notably improved hypertension control in six months, according to research presented today at the American Heart Association (AHA) Council on Hypertension, AHA Council on Kidney in Cardiovascular Disease, American Society of Hypertension Joint Scientific Sessions 2017, in San Francisco.
One in three American adults has high blood pressure. That number is steadily climbing, despite the fact that high blood pressure can be easily treated using evidence-based guidelines.
«Read the rest of this article»

Nashville, TN – Democrats in the Tennessee General Assembly released today a list of 10 proposals to combat gun violence in Tennessee in an email blast to supporters around the state.
"Inaction is no longer an option," state Representative G.A. Hardaway said. "Moments of silence may demonstrate respect of lives lost, but we can truly honor the deaths of our loved ones, when we follow-up by enacting common sense laws to prevent more tragic killings of innocents."
«Read the rest of this article»
Written by John Dreyzehner, MD, MPH
Tennessee Department of Health Commissioner
and Wendy Long, MD, MPH
TennCare Deputy Director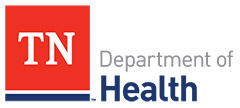 Nashville, TN – Tennessee strongly encourages communities to fluoridate their water supplies to reduce the impact of oral disease on our kids' physical, emotional and economic well-being, in particular the impact to our state's most vulnerable children.
Community water fluoridation is a proven prevention strategy fundamental to health equity and optimal health for all and the science is clear: Fluoride provides substantial benefits throughout our lives at a low cost, with $1.00 spent on fluoride saving $38.00 in future dental treatment costs.
«Read the rest of this article»
Evidence shows uncontrolled high blood pressure contributes to major health issues; latest research supports lower blood pressure targets to improve heart health
Dallas, TX – Two of the country's preeminent health organizations, the American Heart Association (AHA) and the American Medical Association (AMA), today announced a new nationwide initiative aimed at addressing the growing burden of high blood pressure in the U.S.
Target: BP™ will support physicians and care teams in helping their patients with high blood pressure reach a blood pressure goal of lower than 140/90 mm Hg, based on current AHA guidelines.
«Read the rest of this article»
Nationally Recognized Cancer Treatment Team Expands in Clarksville
Clarksville, TN – Tennessee Oncology, one of the nation's leading teams of cancer care specialists, recently announced that Olaide Ajayi, M.D. has joined the medical staff at Tennessee Oncology's Clarksville location.
He will serve as a medical oncologist and hematologist, providing specialized treatment to cancer patients in their local community. Dr. Ajayi is the latest addition to the more than 60 Tennessee Oncology physicians practicing in 30 locations across Middle Tennessee.
«Read the rest of this article»