Topic: Apollo 17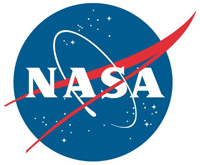 Mountain View, CA – NASA says that Moon dust is a formidable adversary – the grains are as fine as powder and as sharp as tiny shards of glass.
During the Apollo 17 mission to the Moon, the astronauts lamented how the dust found its way into everything, coating their spacesuits and jamming the shoulder joints, getting inside their lunar habitat and even causing symptoms of a temporary "lunar dust hay fever" in astronaut Harrison Schmitt. Those symptoms fortunately went away quickly – but the problem of Moon dust remains for future missions.
«Read the rest of this article»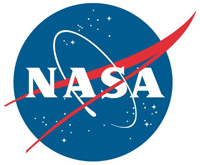 Mountain View, CA – NASA's BASALT project finds that science experts on this planet will be able to guide astronauts' scientific exploration on Mars while it's happening, despite a sometimes 40-minute round-trip lag in communications with Earth. But the devil's in the details – and there are a lot of them.
A scene that first played out on the Moon in 1972 happened again, years later, in Hawaii. While exploring the lunar surface, Apollo 17 astronaut and geologist Harrison Schmitt spotted some bright orange soil – an important clue about the Moon's volcanic history. You can hear the excitement in his voice in recordings, but mission control in Houston couldn't see what was so remarkable in the video beamed back to Earth.
«Read the rest of this article»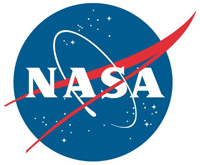 Greenbelt, MD – Fortunately for NASA scientists today, Apollo-era leaders had the foresight to save much of the 842 pounds (382 kilograms) of Moon soil and rocks retrieved by NASA astronauts 50 years ago for future generations. They figured new crops of scientists, using instruments of their time, would be able to probe the samples with unprecedented rigor.
Now, the future that Apollo-era scientists envisioned has come. Their successors, many of whom weren't even born when the last astronauts scooped up the Moon samples they'll now be probing in their labs, are ready to take a giant leap towards answering long-standing questions about the evolution of our solar system.
«Read the rest of this article»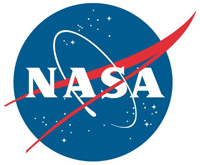 Pasadena, CA – NASA says fifty years ago today, during their second moonwalk, Charles "Pete" Conrad Jr. and Alan Bean became the first humans to reach out and touch a spacecraft that had previously landed on another celestial body.
NASA's 1969 Apollo 12 Moon mission and the upcoming Mars 2020 mission to the Red Planet may be separated by half a century and targets that are 100 million miles apart, but they share several mission goals unique in the annals of space exploration.
"We on the Mars 2020 project feel a special kinship with the crew of Apollo 12," said John McNamee, Mars 2020 project manager at NASA's Jet Propulsion Laboratory in Pasadena, California.
«Read the rest of this article»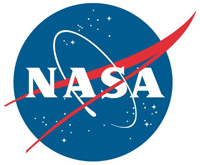 Washington, D.C. – NASA scientists opened an untouched rock and soil sample from the Moon returned to Earth on Apollo 17, marking the first time in more than 40 years a pristine sample of rock and regolith from the Apollo era has been opened. It sets the stage for scientists to practice techniques to study future samples collected on Artemis missions.
The sample, opened November 5th, in the Lunar Curation Laboratory at the agency's Johnson Space Center in Houston, was collected on the Moon by Apollo 17 astronauts Gene Cernan and Jack Schmitt, who drove a 4-centimeter-wide tube into the surface of the Moon to collect it and another sample scheduled to be opened in January.
«Read the rest of this article»
NASA Jet Propulsion Laboratory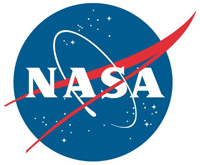 Pasadena, CA – Apollo 17 astronauts drove a moon buggy across the lunar surface in 1972, measuring gravity with a special instrument. There are no astronauts on Mars, but a group of clever researchers realized they have just the tools for similar experiments with the Martian buggy they're operating.
In a new paper in Science, the researchers detail how they repurposed sensors used to drive the Curiosity rover and turned them into gravimeters, which measure changes in gravitational pull.
«Read the rest of this article»
Written by Jen Rae Wang
NASA's Headquarters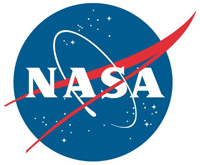 Washington, D.C. – United States President Donald Trump is sending astronauts back to the Moon.
The president Monday signed at the White House Space Policy Directive 1, a change in national space policy that provides for a U.S.-led, integrated program with private sector partners for a human return to the Moon, followed by missions to Mars and beyond.
The policy calls for the NASA administrator to "lead an innovative and sustainable program of exploration with commercial and international partners to enable human expansion across the solar system and to bring back to Earth new knowledge and opportunities."
«Read the rest of this article»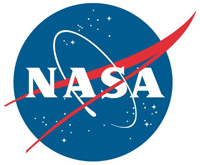 Washington, D.C. – Back in the 60s and 70s, Apollo astronauts circling the Moon saw something that still puzzles researchers today. About 10 seconds before lunar sunrise or lunar sunset, pale luminous streamers would pop up over the gray horizon. These "twilight rays" were witnessed by crew members of Apollo 8, 10, 15 and 17.
Back on Earth, we see twilight rays all the time as shafts of sunlight penetrate evening clouds and haze.  The "airless Moon" shouldn't have such rays, yet the men of Apollo clearly saw them.
«Read the rest of this article»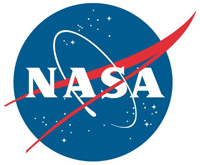 Washington, D.C. – When NASA's Mars rover Opportunity blasted off from Cape Canaveral in 2003, many onlookers expected a relatively short mission.  Landing on Mars is risky business.
The Red Planet has a long history of destroying spacecraft that attempt to visit it. Even if Opportunity did land safely, it was only designed for a 3-month mission on the hostile Martian surface.
Few, if any, imagined that Opportunity would still be roving the red sands of Mars–and still making discoveries–ten years later.
«Read the rest of this article»
Written by Guy Webster
NASA's Jet Propulsion Laboratory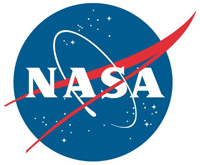 Pasadena, CA – While Apollo 17 astronauts Eugene Cernan and Harrison Schmitt visited Earth's moon for three days in December 1972, they drove their mission's Lunar Roving Vehicle 19.3 nautical miles (22.210 statute miles or 35.744 kilometers).
That was the farthest total distance for any NASA vehicle driving on a world other than Earth until yesterday.
«Read the rest of this article»