Topic: Aspire Clarksville
City Mayor opposes unilateral reduction sought by County
Clarksville, TN – Clarksville Mayor Kim McMillan called a proposed reduction in local investment in tourism development "unwise," and said she would ask the City Council to sustain the City's funding of the Clarksville-Montgomery County Tourist Commission.
"New Tennessee Department of Tourism data shows that every dollar spent on tourism development returns 19 dollars in state and local tax revenues," McMillan said Friday. "I think it would be unwise to reduce our local investment in tourism, which is a key element of our overall economic development strategy."
«Read the rest of this article»

Clarksville, TN – The Clarksville Area Chamber of Commerce announces its 2017-18 Board of Directors.
Serving as chairman for a one-year term beginning July 1st, is Charlie Koon, Director of Workforce & Economic Development at Workforce Essentials. Koon was named the 2015 Middle Tennessee Workforce Services Employee of the Year by the Tennessee Department of Labor and in 2008 he was named Clarksville's "Citizen of the Year."
«Read the rest of this article»

Clarksville, TN – Whether you've lived in the Clarksville area for most of your life, or you relatively new to the area, you might be surprised to learn about some of the more famous Americans who have connections to the community.
With a list totaling almost 70 individuals, Visit Clarksville officials decided to add a new section to their website that would showcase some of the area's most accomplished residents.
«Read the rest of this article»


Clarksville, TN – The Clarksville-Montgomery County, Tennessee Economic Development Council (EDC) is pleased to announce that they will be moving forward, in partnership with the City of Clarksville and Montgomery County, on completing Joint Metro Region Research with the Nashville Area Chamber of Commerce.
"The ability to highlight the strengths and connections of both the Clarksville MSA and the Nashville MSA, and their connection to each other, is very exciting. There is a very unique and strong association that we must understand so we can adequately relay and share with potential investors in both markets. This research will help strengthen our recruitment of business and industry, as well as improve our marketing of the region," said Cal Wray, Executive Director of the Clarksville-Montgomery County EDC. «Read the rest of this article»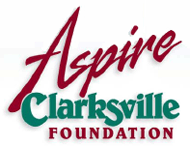 Clarksville, TN – Aspire Clarksville, an economic development foundation to benefit Clarksville-Montgomery County, Tennessee, will officially launch its new campaign at a kickoff breakfast in early February.
The new, five-year, campaign aims to raise nearly $3.8 million for local business development, which is anticipated to bring over 3,500 jobs to the area.
The new effort, "A Focus On The Future," is the fifth campaign since the Aspire initiative was started in 1996. «Read the rest of this article»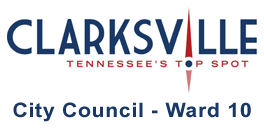 Clarksville, TN – I don't know if there is a Guinness Book record for long council meetings, but I believe we would qualify after Thursday's regular session. The meeting started at 6:55om Thursday and ended about 2:20am Friday morning.
Things started mild enough, then got feisty and progressed downhill to the point that at the end of the meeting Councilman James Lewis stormed over to Councilman David Allen as they were leaving and said he would see him outside. Police were requested to go outside to ensure the situation did not turn into a knock down and drag out affair.
So basically, it was a regular night at the Clarksville City Council. «Read the rest of this article»

Clarksville, TN – The Clarksville-Montgomery County Convention and Visitors Bureau (CVB) is pleased to announce that the community will host the 2015 and 2016 Amateur Athletic Union (AAU) 4th Grade Division One and Division Two Boys' Basketball National Championships. The tournaments will take place in mid-July of both years.
Traditionally, the AAU Basketball Site Selection Committee meets annually, where they bid on tournaments in advance of two and three years. This very competitive process generally includes bid seekers from cities such as Albuquerque, Houston, Philadelphia, Cincinnati and Detroit. «Read the rest of this article»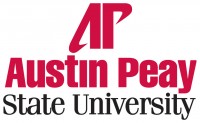 Clarksville, TN – Governor Bill Haslam visited Austin Peay State University today for the first time as governor, after meeting with community leaders at Montgomery County's Civic Hall for a roundtable discussion.
While on APSU's main campus Haslam took a brief tour of the Hemlock Semiconductor Building along with APSU President Tim Hall, Provost Dr. Tristan Denley and Dr. Chester Little, director of the chemical engineering technology program.
«Read the rest of this article»