Topic: Astronomers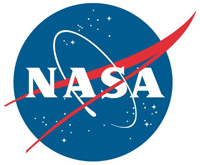 Greenbelt, MD – Astronomers have caught a rare look at a rapidly fading shroud of gas around an aging star. Archival data from NASA's Hubble Space Telescope reveal that the nebula Hen 3-1357, nicknamed the Stingray nebula, has faded precipitously over just the past two decades. Witnessing such a swift rate of change in a planetary nebula is exceeding rare, say researchers.
Images captured by Hubble in 2016, when compared to Hubble images taken in 1996, show a nebula that has drastically dimmed in brightness and changed shape.
«Read the rest of this article»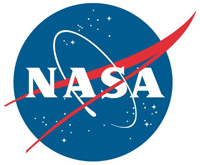 Washington, D.C. – A black hole is an astronomical object with a gravitational pull so strong that nothing, not even light, can escape it. A black hole's "surface," called its event horizon, defines the boundary where the velocity needed to escape exceeds the speed of light, which is the speed limit of the cosmos. Matter and radiation fall in, but they can't get out.
Two main classes of black holes have been extensively observed. Stellar-mass black holes with three to dozens of times the Sun's mass are spread throughout our Milky Way galaxy, while supermassive monsters weighing 100,000 to billions of solar masses are found in the centers of most big galaxies, ours included.
«Read the rest of this article»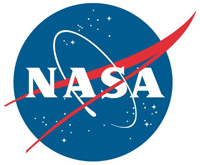 Greenbelt, MD – NASA's Transiting Exoplanet Survey Satellite (TESS) has discovered 74 exoplanets, or worlds beyond our solar system. Astronomers are sifting through some 1,200 additional exoplanet candidates, where potential new worlds await confirmation. More than 600 of these candidates lie in the northern sky.
TESS locates planets by simultaneously monitoring many stars over large regions of the sky and watching for tiny changes in their brightness. When a planet passes in front of its host star from our perspective, it blocks some of the star's light, causing it to temporarily dim.
«Read the rest of this article»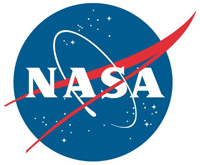 Pasadena, CA – When you look up at the night sky, how do you know whether the specks of light that you see are bright and far away, or relatively faint and close by? One way to find out is to compare how much light the object actually emits with how bright it appears. The difference between its true luminosity and its apparent brightness reveals an object's distance from the observer.
Measuring the luminosity of a celestial object is challenging, especially with black holes, which don't emit light. But the supermassive black holes that lie at the center of most galaxies provide a loophole: They often pull lots of matter around them, forming hot disks that can radiate brightly.
«Read the rest of this article»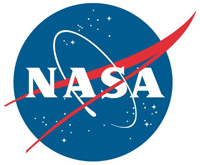 Greenbelt, MD – NASA reports that Astronomers have discovered that there may be a missing ingredient in our cosmic recipe of how dark matter behaves.
They have uncovered a discrepancy between the theoretical models of how dark matter should be distributed in galaxy clusters, and observations of dark matter's grip on clusters.
Dark matter does not emit, absorb, or reflect light. Its presence is only known through its gravitational pull on visible matter in space. Therefore, dark matter remains as elusive as Alice in Wonderland's Cheshire Cat – where you only see its grin (in the form of gravity) but not the animal itself.
«Read the rest of this article»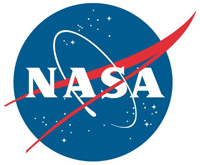 Pasadena, CA – We've never met some of the Sun's closest neighbors until now. In a new study, astronomers report the discovery of 95 objects known as brown dwarfs, many within a few dozen light-years of the Sun.
They're well outside the solar system, so don't experience heat from the Sun, but still inhabit a region astronomers consider our cosmic neighborhood. This collection represents some of the coldest known examples of these objects, which are between the sizes of planets and stars.
«Read the rest of this article»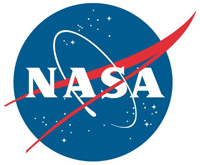 Greenbelt, MD – Taking advantage of a total lunar eclipse, astronomers using NASA's Hubble Space Telescope have detected Earth's own brand of sunscreen – ozone – in our atmosphere. This method simulates how astronomers and astrobiology researchers will search for evidence of life beyond Earth by observing potential "biosignatures" on exoplanets (planets around other stars).
Hubble did not look at Earth directly. Instead, the astronomers used the Moon as a mirror to reflect sunlight, which had passed through Earth's atmosphere, and then reflected back towards Hubble.
«Read the rest of this article»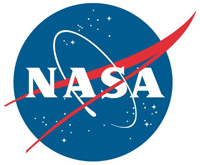 Pasadena, CA – NASA says at the center of a far-off galaxy, a black hole is slowly consuming a disk of gas that swirls around it like water circling a drain. As a steady trickle of gas is pulled into the gaping maw, ultrahot particles gather close to the black hole, above and below the disk, generating a brilliant X-ray glow that can be seen 300 million light-years away on Earth.
These collections of ultrahot gas, called black hole coronas, have been known to exhibit noticeable changes in their luminosity, brightening or dimming by up to 100 times as a black hole feeds.
«Read the rest of this article»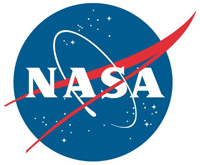 Pasadena, CA – With the help of citizen scientists, astronomers have discovered two highly unusual brown dwarfs, balls of gas that are not massive enough to power themselves the way stars do.
Participants in the NASA-funded Backyard Worlds: Planet 9 project helped lead scientists to these bizarre objects, using data from NASA's Near-Earth Object Wide-Field Infrared Survey Explorer (NEOWISE) satellite along with all-sky observations collected between 2009 and 2011 under its previous moniker, WISE. Backyard Worlds: Planet 9 is an example of "citizen science," a collaboration between professional scientists and members of the public.
«Read the rest of this article»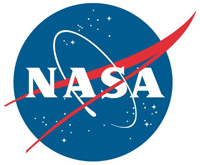 Greenbelt, MD – Measurements from NASA's Transiting Exoplanet Survey Satellite (TESS) have enabled astronomers to greatly improve their understanding of the bizarre environment of KELT-9 b, one of the hottest planets known.
"The weirdness factor is high with KELT-9 b," said John Ahlers, an astronomer at Universities Space Research Association in Columbia, Maryland, and NASA's Goddard Space Flight Center in Greenbelt, Maryland. "It's a giant planet in a very close, nearly polar orbit around a rapidly rotating star, and these features complicate our ability to understand the star and its effects on the planet."
«Read the rest of this article»