Topic: Atlas
NASA Jet Propulsion Laboratory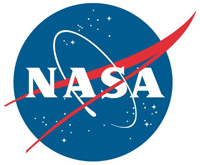 Pasadena, CA – New findings have emerged about five tiny moons nestled in and near Saturn's rings. The closest-ever flybys by NASA's Cassini spacecraft reveal that the surfaces of these unusual moons are covered with material from the planet's rings – and from icy particles blasting out of Saturn's larger moon Enceladus. The work paints a picture of the competing processes shaping these mini-moons.
"The daring, close flybys of these odd little moons let us peer into how they interact with Saturn's rings," said Bonnie Buratti of NASA's Jet Propulsion Laboratory in Pasadena, California. Buratti led a team of 35 co-authors that published their work in the journal Science on March 28th. "We're seeing more evidence of how extremely active and dynamic the Saturn ring and moon system is."
«Read the rest of this article»
Written by Preston Dyches
NASA's Jet Propulsion Laboratory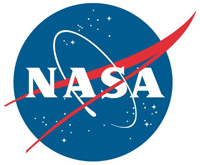 Pasadena, CA – These raw, unprocessed images of Saturn's moon, Atlas, were taken on April 12th, 2017, by NASA's Cassini spacecraft. The flyby had a close-approach distance of about 7,000 miles (11,000 kilometers).
These images are the closest ever taken of Atlas and will help to characterize its shape and geology. Atlas (19 miles, or 30 kilometers across) orbits Saturn just outside the A ring — the outermost of the planet's bright, main rings.
«Read the rest of this article»
Written by DC Agle
NASA's Jet Propulsion Laboratory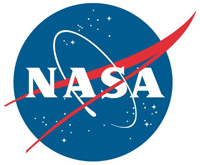 Pasadena, CA – One year ago, on February 15th, 2013, the world was witness to the dangers presented by near-Earth Objects (NEOs) when a relatively small asteroid entered Earth's atmosphere, exploding over Chelyabinsk, Russia, and releasing more energy than a large atomic bomb.
Tracking near-Earth asteroids has been a significant endeavor for NASA and the broader astronomical community, which has discovered 10,713 known near-Earth objects to date.
«Read the rest of this article»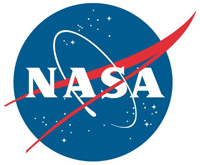 Pasadena, CA – An atlas of the giant asteroid Vesta, created from images taken as NASA's Dawn mission flew around the object (also known as a protoplanet), is now accessible for the public to explore online. The set of maps was created from mosaics of 10,000 images taken by Dawn's framing camera instrument at a low altitude of about 130 miles (210 kilometers).
The maps are mostly at a scale about that of regional road-touring maps, where every inch of map is equivalent to a little more than 3 miles of asteroid (1 centimeter equals 2 kilometers).
«Read the rest of this article»