Topic: Ben Bernanke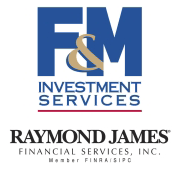 Clarksville, TN – U.S. stocks had a great run in 2013 with major indices up 27% to 38%, but that momentum lost a bit of steam in January and the first hours of February trading.
The pullback toward the end of January seems to reflect investor concern about turmoil in emerging markets in general, and specifically, about a drop in Argentina's currency and a deceleration of Chinese manufacturing.
«Read the rest of this article»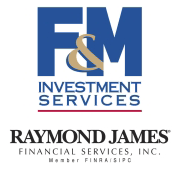 Clarksville, TN – There were few surprises in the economic data reports. Retail sales, industrial production, and the Consumer Price Index were all relatively close to expectations. Retail sales slowed in December, reflecting a pullback in unit auto sales, up moderately otherwise (weakness in department store sales were offset by stronger e-tail activity).
Industrial production rose 0.3%, held back by a drop in the output of utilities, but factory output accelerated in 4Q13, following a soft trend in the first three quarters of 2013 (consistent with improving trends in factory payrolls and new orders). Residential construction figures disappointed, but it's hard to get too worked up about December data (which can be exaggerated due to the weather and seasonal adjustment).
«Read the rest of this article»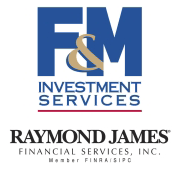 Clarksville, TN – July was certainly eventful in terms of market movements and economic news. Stocks were up for the month, with the S&P 500 posting its biggest monthly gain since January, making up for its decline in June.
All the major indices ended July in higher territory after housing prices posted their largest gain in seven years and the Commerce Department reported that advanced estimates show that gross domestic product grew more than forecast in the second quarter. «Read the rest of this article»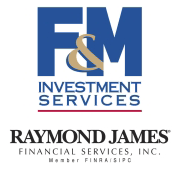 Clarksville, TN – The housing market is stronger than it's been in years. The U.S. economy grew an estimated 1.8% during the first quarter of 2013–not rip-roaring expansion, but an improvement over the previous quarter's 0.4%.
Employment isn't where it needs to be, but companies are no longer shedding jobs in record numbers and the Federal Reserve thinks the unemployment rate will fall roughly another half-percent by the end of the year. Weeks and even months have gone by without headlines about a new European debt crisis.
«Read the rest of this article»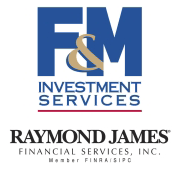 Clarksville, TN – Equities across the globe fell sharply after Federal Reserve Chairman Ben Bernanke implied that the central bank may start to wind down its asset purchases later this year if the economy continues to improve. The three major domestic indices took a hit, and the CBOE Volatility Index spiked to a new high this year.
The statement triggered a selloff on Wednesday and Thursday, as markets reacted to the prospect of higher interest rates. Many market observers already had forecast when this third round of quantitative easing would dial down, but the markets responded regardless. «Read the rest of this article»
Clarksville, TN – A set of encouraging economic reports on Wednesday propelled stocks to their fourth straight winning session as one of the market's wildest months ever came to a close.
The reports showed an increase in private-sector hiring, better-than-expected manufacturing activity in the Chicago area and an increase in factory orders nationwide – all good signs for investors who have alternated between fear and hope throughout the month. However, stocks were negatively impacted after the Justice Department sued to block AT&T's proposed $39 billion takeover of T-Mobile USA Inc. and the Greek parliament said a worsening recession will weigh on the country's debt. «Read the rest of this article»
Domestic Policy Subcommittee Chair Announces New Probe of TARP
Washington D.C. – Representative Dennis Kucinich (D-OH), who has led the effort challenging the use of TARP funds through two administrations, Tuesday questioned whether or not "banks are parking a historic amount of taxpayers' money in the Federal Reserve while the businesses and consumers across America are starved for credit" and whether the Federal Reserve is "paying banks not to make loans."
Kucinich raised the question in a hearing this morning before the Government and Oversight Committee at which the Special Inspector General for TARP, Neil Barofsky, testified.
Kucinich cited Tuesday's Fed news report on Bloomberg.com:
Meanwhile, banks' excess reserves at the Fed rose to a record $877.1 billion daily average in the two weeks ended May 20, from $2 billion a year earlier. Excess reserves — money available for lending that banks choose to leave with the Fed instead — averaged $743.9 billion in the first two weeks of this month. – Bloomberg.com
«Read the rest of this article»