Topic: Blueberries
Tennessee Department of Agriculture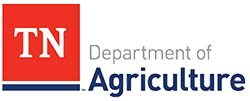 Nashville, TN – The Tennessee Department of Agriculture says that now through August is prime fruit picking time in Tennessee. Blueberries are already available at many farms and farmers markets, beginning a summer-long parade of fruits. Expect varieties of raspberries, blackberries, and peaches in the coming weeks.
Even apples, which are mostly associated with autumn, have early varieties that will be ready to harvest by mid-August.
«Read the rest of this article»
Written by John Shea
Director of Public Affairs, Risk Management Agency
Washington, D.C. – Federal crop insurance provides the risk management tools necessary for American farmers to stay in business after a difficult crop year. They can be the difference between a farmer going under because of a lean year or having a safety net that allows them to keep farming and rebuild.
These tools help farmers who rely on good farming practices for smart land use and preserve economic stability for generations.  And the Risk Management Agency (RMA) has worked hard to extend risk management tools for organic producers. «Read the rest of this article»

Nashville, TN – After a long, cool, rain soaked spring, Tennessee's typical hot and humid summertime weather is here. The sudden shift is helping the state's crops make up for lost time, which is especially beneficial to the farmers who grow much anticipated local berries, peaches, plums, apples and pears.
Tennessee's berry crops, formerly in slow motion, have responded to ideal summer conditions by maturing at top speed, according to TDA's agritourism and farmers market coordinator, Pamela Bartholomew.
«Read the rest of this article»
Blueberries and strawberries contain high levels of compounds that have cardiovascular benefits.
Dallas, TX – Eating three or more servings of blueberries and strawberries per week may help women reduce their risk of a heart attack by as much as one-third, researchers reported in Circulation: Journal of the American Heart Association.
Blueberries and strawberries contain high levels of naturally occurring compounds called dietary flavonoids, also found in grapes and wine, blackberries, eggplant, and other fruits and vegetables. A specific sub-class of flavonoids, called anthocyanins, may help dilate arteries, counter the buildup of plaque and provide other cardiovascular benefits, according to the study. «Read the rest of this article»
American Heart Association tips for eating healthy, in and out of school
Nashville, TN – Your kids may be book-smart – but do they get an "A" in smart eating?
With the high incidence of children in Tennessee affected by obesity, diabetes, high blood pressure and even stroke, making those healthy choices is important, starting as early as possible.
Research shows eating a diet high in fruits and vegetables has significant, measurable benefits on cardiovascular health, and that a diet with high amounts of added sugar, unhealthy fats and sodium increases risk factors, even in children. «Read the rest of this article»