Topic: Burglaries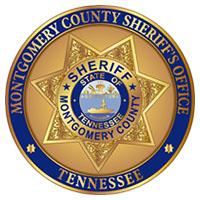 Clarksville, TN – Montgomery County Sheriff's Office (MCSO) investigators are asking for the public's assistance in locating a vehicle used in connection to two home burglaries.
The vehicle appears to be a Mazda 6 with the front passenger side quarter panel a darker color than the rest of the vehicle.
Anyone with information on the vehicle is asked to call Investigator Geoff Blanchard at 931.648.0611 ext 13408 or submit a tip with the new MoCoInfo App.
«Read the rest of this article»

Clarksville, TN – On May 6th, 2015, the Clarksville Police Department sent out a release on vacant home burglaries. CPD Criminal Investigations reports that multiple burglaries at vacant homes have recently been reported in Clarksville.
CPD encourages the owners or neighbors of vacant homes that are for sale, rent or being renovated to report suspicious activity.
«Read the rest of this article»

Clarksville, TN – The Clarksville Police Department has noticed an increase in residential burglaries in the Cherry Bark Lane, Oak Arbor Court, White Face Drive, and McCormack Drive areas in the past week.
Seems like each year a group of individuals burglarize residences or apartment. The Police will catch them, burglaries settle down, and then the cycle starts again with a different group of individuals. «Read the rest of this article»
Ten Year Crime Trends 2001-2011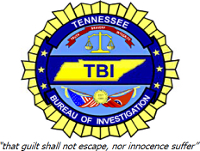 Nashville, TN – The Tennessee Bureau of Investigation recently compiled a study on the last ten years of crime statistics in Tennessee as reported by agencies across the state through the Tennessee Incident Based Reporting System (TIBRS).
The TBI's Crime Statistics Unit has been publishing reports from the collected crime data since 2001 with this year marking the ten year anniversary for issuing studies. «Read the rest of this article»

Clarksville, TN – There have been several burglaries where the suspect pulls into the driveway and knocks on the door to see if anyone is home. If there is no answer, dogs or alarm they kick the door in. 
There have been a few cases where people have answered the door, and the person asks some stupid question about a missing dog or cutting grass.
Clarksville Police are trying to get a description of the person(s) or the vehicle. If you have any information, or if this has happened to you, please call Detective Lifsey, 931-648-0656, ext 3006 or the TIPSLINE 931-645-8477.
Washington, D.C. – The violent crime rate declined from 19.3 to 17.1 victimizations per 1,000 persons during 2009, the Bureau of Justice Statistics (BJS) in the Office of Justice Programs, U.S. Department of Justice, announced today. This decline continued a longer-run decline from 51.2 victimizations per 1,000 persons in 1994 and brought violent crime rates to their lowest levels since 1973, the first year that BJS collected data from crime victims through its National Criminal Victimization Survey (NCVS).
The property crime rate declined during 2009 from 134.7 to 127.4 crimes per 1,000 households, primarily as a result of a decrease in theft.  This decline continued a longer-term trend of declining rates from 553.6 crimes per 1,000 households in 1975. 
In 2009, an estimated 4.3 million violent crimes (rapes or sexual assaults, robberies, aggravated assaults and simple assaults) occurred, as well as an estimated 15.6 million property crimes (burglaries, motor vehicle thefts and household thefts) and 133,000 personal thefts (picked pockets and snatched purses). These offenses included both crimes reported and unreported to police. «Read the rest of this article»