Topic: CEO
APSU Sports Information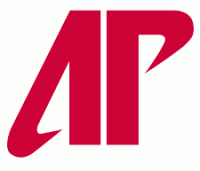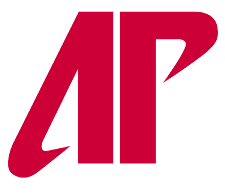 Clarksville, TN – Long-time Austin Peay State University benefactor and local automobile dealership executive Don Jenkins will be recognized by the athletics department prior to the Thursday, February 13th, men's basketball game against Eastern Illinois when the Govs' locker room is officially named as the Don Jenkins Austin Peay Men's Basketball Locker Room.
Jenkins, who has served as chairman of the Austin Peay State University Foundation Board of Trustees and co-chair of the APSU Capital Campaign, will also be honored at the 12-minute media timeout during the first half of that night's game between the Govs and Panthers.
«Read the rest of this article»
Columbia, SC – The South Carolina Power Team has named James Chavez, a proven economic development professional with experience at the local, state and national level, to be the Power Team's new president and CEO. Chavez will join the Power Team in August, replacing retiring President Ralph Thomas.
«Read the rest of this article»
I've been reading a lot lately about people who are not going to vote or who are going to vote specifically for someone other than the two main nominees for US President. That is where this all comes from…
The reason we vote, friends, is to nominate who we feel will be the best leader and manager of our country's affairs. This is just like a company promoting someone within to CEO/President. If you are an employee of a company and are asked to nominate the next CEO (yes, I know they're nominated by votes by the board of directors – just bear with me here), you know that whomever you select will be directly responsible for the economics of your household; income, insurance, cost of living, etc. There are other variables, of course, but that sums it up. «Read the rest of this article»
Taxes and Healthcare Will Weigh Heavily on Future Economic Growth and in Mid-Term Elections
San Diego, CA – CEO confidence was up slightly in the third quarter, noting a slowing economic growth pace, but no evidence of a double dip recession, according to the Vistage CEO Confidence Index 3rd quarter results. Despite widespread recognition of the recent economic slowdown, CEOs were more confident in their firm's ability to increase their revenues and profits in the year ahead.
Yet, virtually every CEO (92%) expects rising employee health care costs, and 57% of all CEOs expect those cost increases to be more than 10%. Two-thirds of all CEOs said that without the extension of the Bush tax cuts their businesses would be harmed, and nearly half (46%) reported continued unfavorable credit market conditions. In response to a question about the upcoming elections, 62% of CEOs believe the Republicans will control the U.S. House of Representatives in January 2011.
«Read the rest of this article»
Nashville -Nobel Peace nominee Cindy Sheehan, Singer/Songwriter David Rovics, and the Reverend Henry Blaze will join musicians, poets, speakers, and dancers at a rally to be held on Sunday,  June 14, 2009 at the band shell in Centennial Park in Nashville from 11:00 a.m. to 7:00 p.m.
Mrs. Sheehan will be speaking about the robbery of billions of dollars to bail out financial speculators who have wrecked the economy through their greed and neglect. A small number of very wealthy people and international corporations are reaping billions of public money being bailed out and  in their pursuit of war and occupation in the Middle East. Tennesseans are losing thousands of jobs because of this irresponsible and covetous behavior. Thousands of people are saying "No more bail outs to the people and corporations that are causing so much pain and death." «Read the rest of this article»