Topic: child safety seats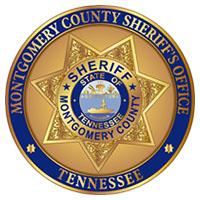 Clarksville, TN – The Montgomery County Sheriff's Office will be conducting a child safety event this Saturday, October 13th, 2017. Deputies will inspect car seats and provide fingerprint ID kits for children of all ages.
The event will be at Publix at 1490 Tiny Town Road from 2:00pm to 4:00pm.
A Certified Child Passenger Safety Technician will be on-hand to inspect and help properly install car seats and booster seats.
«Read the rest of this article»

Clarksville, TN – The Citizens Police Academy Alumni provided the perfect kickoff for Child Passenger Safety Week 2017 by generously donating $1,000 worth of child safety seats to the Clarksville Police Department.
According to National Highway Traffic Safety Administration (NHTSA) statistics car crashes are the leading cause of death for children. Every 33 seconds in 2015, one child under the age of 13 was involved in a crash.
«Read the rest of this article»
Washington, D.C. – The National Highway Traffic Safety Administration reports Britax Child Safety, Inc. (Britax) is recalling certain Advocate ClickTight child seats, model numbers E9LT95Q, E9LT95Z, E9LT95N, and E1A025Q, Boulevard ClickTight child seats, model numbers E9LT86F, E1A135Q, E9LT86G, E9LT85Q, E9LT86A, E9LT86H, E9LT85S, E1A015Q, E1A016A, and E1A016H, and Marathon ClickTight child seats, model numbers E1A116L, E9LT76P, E9LT71Q, E9LT76N, E9LT76B, E9LT75R, E9LT76L, E1A006B, E1A005R and EXA116L, manufactured August 1st, 2014, to July 29th, 2015.
The affected child seats have a red harness adjuster button that may stick in the down (harness release) position allowing the shoulder harness to loosen.
«Read the rest of this article»
EMS personnel provide Aid in Emergencies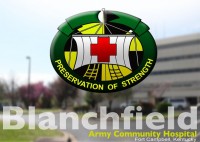 Fort Campbell, KY – This week, May 18th through 24th, marks the 40th anniversary of National Emergency Medical Services Week.
EMS Week celebrates the commitment and dedication of the emergency medical technicians and paramedics who daily serve the needs of thousands of people across the nation, often under harsh and trying circumstances.
«Read the rest of this article»

Clarksville, TN – This week has been Child Passenger Safety Week. The Clarksville Police Department (CPD) has Officers who have been trained to properly install Child Safety Seats.
The CPD wants to make the public aware that each Wednesday, by appointment only; these trained Officers will check or install child safety seats. «Read the rest of this article»
What consumers can do to avoid gotcha pricing, aggressive sales pitches and hidden fees

Yonkers, NY – As the weather heats up and fuel prices continue to rise, the last thing travelers want is to have pay even more when they hit the road this summer. Rental car companies used to try harder to put the consumer in the driver seat with ease, but today's rental car companies are putting the gas on gotcha pricing, pushy pitches and costly extras. «Read the rest of this article»
Matthew Walker Comprehensive Health Center and Meharry Medical College will sponsor a free child car seat safety check on November 15 from 10:00 a.m. to 1:00 p.m. at the  Faith Outreach Church parking lot 731 Windermere Drive in Clarksville. The program is designed to ensure that the seats are properly installed.
The child using the car seat must be present and snacks will be provided. There will be minimum paperwork to complete. A limited number of car seats will be checked — first come first serve!
For more information contact the Middle Tennessee Child Passenger Safety Center at Meharry Medical College, 615-327-5900.