Topic: child safety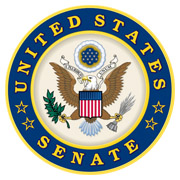 Washington, D.C. – Senator Marsha Blackburn (R-Tenn.) discussed Chinese-owned TikTok's threats to children's online safety, as well as her privacy legislation, the BROWSER Act, on Axios's Pro Rata podcast with Dan Primack this week.
TikTok is a popular social media video app targeted toward American youth under age 18.
Senator Blackburn leads the Senate Judiciary Committee's Tech Task Force.
«Read the rest of this article»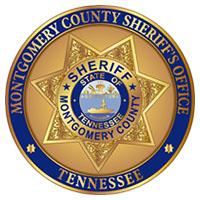 Clarksville, TN – The Montgomery County Sheriff's Office will be conducting a child safety event this Saturday, October 13th, 2017. Deputies will inspect car seats and provide fingerprint ID kits for children of all ages.
The event will be at Publix at 1490 Tiny Town Road from 2:00pm to 4:00pm.
A Certified Child Passenger Safety Technician will be on-hand to inspect and help properly install car seats and booster seats.
«Read the rest of this article»
Nashville, TN – The Tennessee Department of Correction is expanding efforts to increase the safety of Tennessee children on Halloween night with the launch of "Operation Blackout."
Probation and Parole officers will be joined by local law enforcement agencies and the U.S. Marshals to ensure sex offenders who are under TDOC supervision adhere to strict guidelines. "Operation Blackout" will result in an increased presence of law enforcement in the community and random visits to the homes of sex offenders who must adhere to the following guidelines on October 31st, 2012. «Read the rest of this article»
Recalls and lead violations are down; 180,000 child injuries per year is too high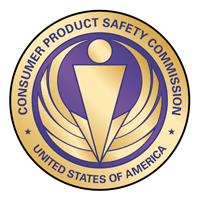 Washington, D.C. – It's that time of year again, when parents, grandparents, and friends begin to prepare holiday toy shopping lists. The U.S. Consumer Product Safety Commission (CPSC) wants consumers to know that while safety should be at the top of everyone's toy list, stronger federal rules are making a positive impact and restoring confidence in the safety of toys.
New toy safeguards include: establishing the lowest lead content and lead paint limits in the world; setting a stringent limit on the use of certain phthalates; converting the voluntary toy standards into mandatory standards; requiring third party testing and certification of toys designed or intended primarily for children 12 and younger; closing in on new limits for cadmium in toys; and working with the U.S. Department of Homeland Security to track shipments in transit from other countries, thereby increasing seizure of dangerous imported toys. «Read the rest of this article»
Begins Installing Safety Decals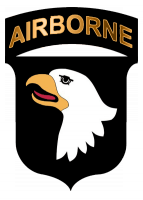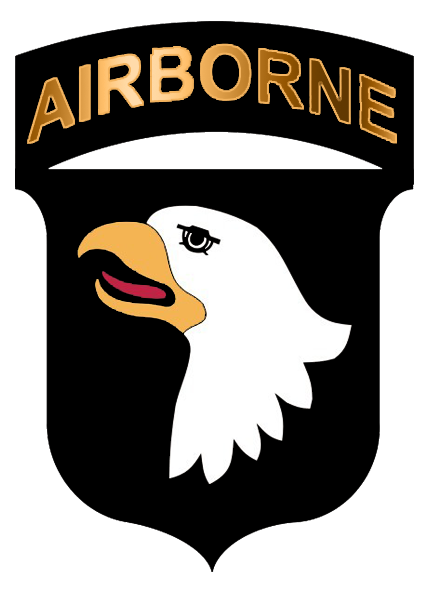 Fort Campbell, KY – Windows play a vital role in home safety, serving as a secondary escape route in the event of a fire or other emergency. The Window Safety Task Force of the National Safety Council reminds parents that, while windows play a vital role, they can also pose a risk for a fall in the home if other safety measures are not followed. To help promote window safety awareness, Campbell Crossing recently began a window safety awareness campaign to supplement the safety training initially provided to all Residents during orientation. The campaign highlights tips to help prevent falls from windows. As another way to remind parents of those dangers, Campbell Crossing is also starting to distribute window safety decals.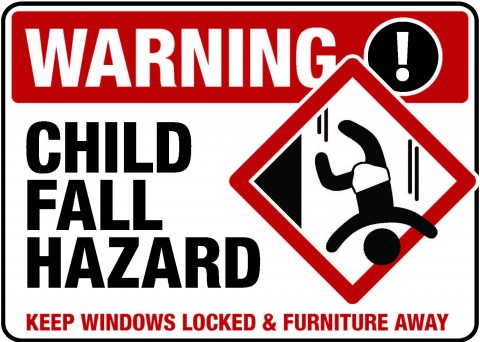 «Read the rest of this article»
Goal to reduce the risk of children falling out of windows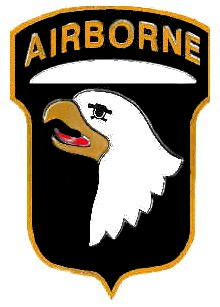 Fort Campbell, KY—Fort Campbell Family Housing is committed to creating a safe environment within our communities and especially in our houses.   In an effort to help Families mitigate the risk of a young child falling out of a second floor window, FCFH will begin offering window wedges.  Window wedges are an adjustable window stop that is installed on the inside of a second-floor double hung or sliding horizontal window. Each wedge is designed to prevent a young child from easily opening the window wide enough and possibly falling out.
"The risk of a young child falling from a second story window, although very remote, is a possibility and a risk that we feel we can help our Families avoid," said Mike Goodwin, Deputy Project Director, Fort Campbell Family Housing. «Read the rest of this article»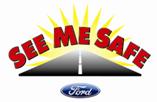 NASHVILLE, TN: Motor vehicle crashes continue to be the leading cause of death among children in the United States . According to the National Highway Traffic Safety Administration (NHTSA), child safety seats reduce fatal injury by 71 percent for infants and 54 percent for toddlers. See Me Safe, a Child Passenger Safety (CPS) program, recently held an event at the Matthew Walker Comprehensive Health Center to address this critical issue by providing families essential training and information on how to keep their children safe while in their vehicles.
See Me Safe, developed by Ford Motor Company Fund, the philanthropic arm of Ford Motor Company, in partnership with Meharry Medical College, shows families how to keep their children safe by providing them hands-on instruction from CPS-certified technicians on the proper installation of their car seats. The program addresses some common issues, such as how to properly strap the seat into a vehicle, and explains the correct age, weight, and height requirements for each type of seat. See Me Safe will partner with Matthew Walker Comprehensive Health Center for its Nashville child passenger safety seat efforts. «Read the rest of this article»
Matthew Walker Comprehensive Health Center and Meharry Medical College will sponsor a free child car seat safety check on November 15 from 10:00 a.m. to 1:00 p.m. at the  Faith Outreach Church parking lot 731 Windermere Drive in Clarksville. The program is designed to ensure that the seats are properly installed.
The child using the car seat must be present and snacks will be provided. There will be minimum paperwork to complete. A limited number of car seats will be checked — first come first serve!
For more information contact the Middle Tennessee Child Passenger Safety Center at Meharry Medical College, 615-327-5900.