Topic: Christmas music
Nashville, TN – See the Nashville Zoo in a whole new light this winter at Zoolumination: Chinese Festival of Lights. This massive event will be the largest lantern show in the country spanning more than 60 acres and featuring more than 500 custom-designed lanterns, a life-size holiday village, entertainment and specialty food options, along with the ability to see some of the Zoo's live animals up close in award-winning exhibits.
The size and scale of the lanterns will be significantly larger than any other display in the country and includes lanterns that are the size of four-story buildings and a dragon nearly the length of a football field.
«Read the rest of this article»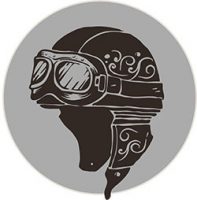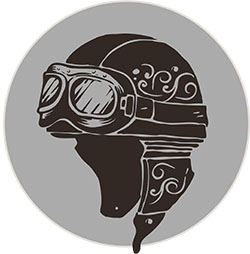 Clarksville, TN – I'm sure I'm not alone when I say that I HATE the time switch. I'm a warm weather fan, so moving the clocks back an hour just tells me that the cold weather is coming and it gets darker earlier.
But I don't want to talk about the weather or the time switch. If you've been following my journey then you know my story. This motorcycle changed my life.
We're approaching the holidays filled with family get togethers, turkey and dressing, Christmas music and Santa Claus. A festive time of the year and a time to give thanks and count our blessings. But this time of the year can be a struggle for some of you and I know exactly how you feel.
«Read the rest of this article»
Clarksville, TN – Nothing ushers in Christmas like the music of George Frideric Handel's The Messiah, prophetic scripture of the promised One set to music in 1741.
And though the composition was originally performed for Easter in 1742, the music has become a steadfast Christmas tradition for symphonies and choirs around the globe.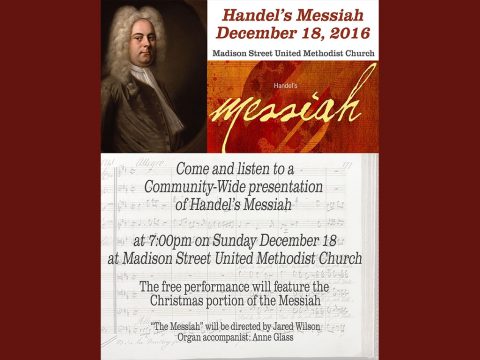 «Read the rest of this article»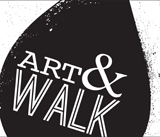 Clarksville, TN – Produced by the Downtown Clarksville Association, First Thursday Art Walk is a free, self-guided tour spanning a 5-block radius that combines visual art, live music, engaging events and more in the heart of Downtown Clarksville.
With 10+ venues, bars and businesses participating each month, the First Thursday Art Walk in Clarksville is the ultimate opportunity to savor and support local creative talent.
«Read the rest of this article»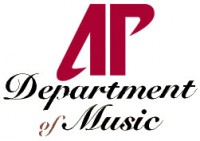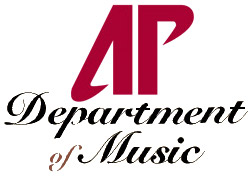 Clarksville, TN – On a Saturday evening last December, a thin layer of snow covered Downtown Clarksville. An icy, winter wind rattled the decorations hanging from streetlights, and most of the sidewalks were empty because it was too cold to go outside.
One of the only signs of life on that quiet night came from the center of the Austin Peay State University campus, where hundreds of people hurried into the Morgan University Center for the Department of Music's Annual Holiday Dinner.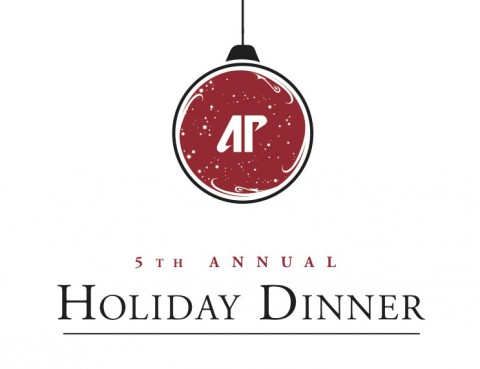 «Read the rest of this article»
Clarksville, TN – Local vocalist and musician Lydia Walker will present a two-hour performance of Christmas carols and secular music at Freedom Deli on December 22nd from 11:00am to 1:00pm.
"The performance is our Christmas gift to our customers," said deli owner John Matagrano. This will be Walker's second performance at that location.
«Read the rest of this article»
Music Program will showcase middle school students
Clarksville, TN – Sixth, seventh and eighth grade students at Clarksville Christian School will host The Spirit of Christmas musical program Tuesday, December 13th from 6:30pm-7:00pm in the auditorium of Hilldale Church of Christ.
Students will perform Christmas classics and feature the ladies trio of "Winter Wonderland," Boomwhackers®, bell choir, and recorder players. «Read the rest of this article»
Clarksville, TN – The tables, adorned with floral centerpieces, will be set with the University's china and polished silverware.
In the kitchen, caterers will quietly prepare salmon, chicken and steak dishes while men and women, dressed in formal attire, listen to more than 100 singers – accompanied by winds, brass and percussion – perform holiday classics. «Read the rest of this article»
Once upon a time before in those earlier days of television, families would gather in the living room for "variety shows," those one hour visits with singers such as Andy Williams. Williams unfailingly delivered a very traditional Christmas "special" with favorite carols and hymns sung without any hi-tech razzle dazzle — just a rendering of songs families across the knew loved, and loved to sing along.
Clarksville Online found this 1985  Emmy Award winning Christmas special, a seasonal favorite, Andy Williams Christmas Concert (in three parts) and present it for your enjoyment. Merry Christmas. «Read the rest of this article»
Don't miss a special Christmas concert on Monday, December 8, 2008 at 7:30 p.m. in the MMC Concert Hall at Austin Peay State University.
The program features Paul Binkley on guitar playing music from his Christmas CD "Do You Hear What I Hear". Paul is a former Austin Peay music student, spent five years performing with the Grammy Award winning band Alabama, and is currently president of Grand Vista Music, a Nashville-based recording company. The concert will also showcase members of the APSU Music Department faculty.
Tickets are $5.00 General Admission (APSU students get in free with I.D.) and will be available Monday, December 1, 2008 in the Music Office (MMC 139). For information, contact Norma Jean Smith at 221-7818.