Topic: Clarksville Salvation Army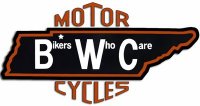 Clarksville, TN – On Monday, August 10th, 2020, Bikers Who Care Director Bill Langford announced that this year's BWC Toy Run will take place Saturday, September 19th, 2020.
Riders are encouraged to arrive at Liberty Park at 11:00am. They will depart for their scenic journey through Clarksville at 1:00pm and arrive at Appleton Harley-Davidson about 30 minutes later.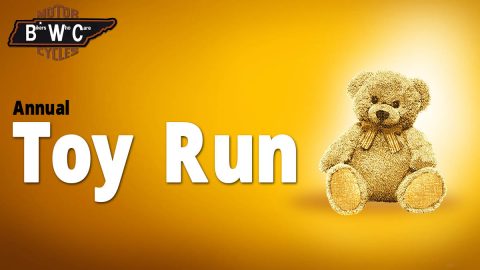 «Read the rest of this article»
City of Clarksville
Clarksville, TN – Clarksville Mayor Joe Pitts and the Office of Housing and Community Development Office paused Thursday to honor Clarksville's service providers who fight homelessness and hunger.
"You are special folks, the leaders who step up in our community every day to work on the front lines in service to those who need a place to stay, nutritious food, medical care, and shelter from harm," Mayor Pitts said. "I thank you from the bottom of my heart for the work you do to help our people and make Clarksville such a caring community."
«Read the rest of this article»
Clarksville Urban Ministries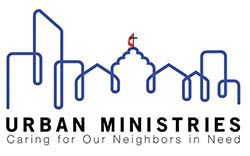 Clarksville, TN – After a month-long search, Clarksville resident CC Carmack-Wheeler has been named Executive Director of Clarksville Urban Ministries. Carmack-Wheeler steps into the role previously held by Beverly Dycus, who resigned due to health issues in October.
Carmack-Wheeler was chosen from dozens of applicants and brings a wealth of experience to the position.
«Read the rest of this article»
City of Clarksville
Clarksville Agencies prepare for expected cold snap
Clarksville, TN – With temperature expected to plunge into the 20s Saturday night, social service agencies are focusing on emergency shelter for people in need.
Manna Café Ministries and New Providence United Methodist Church have partnered to open an emergency warming center at 1317 Fort Campbell Boulevard. The shelter will open at 4:00pm Saturday and remain open until Tuesday morning.
«Read the rest of this article»
Clarksville, TN – The emergency shelter at the Burt-Cobb Community Center will remain open through Saturday night.
"Over the last week, our community overcame several obstacles to make sure there was adequate shelter space for people who needed a place to stay," said Clarksville Mayor Kim McMillan. "The accumulation of ice and snow combined with the current frigid temperatures made road conditions extremely hazardous." «Read the rest of this article»
Clarksville, TN – Clarksville Mayor Kim McMillan is updating the information on shelter availability tonight, January 7th, 2015.
Should any resident of Clarksville-Montgomery County need shelter for the night, they can contact Buffalo Valley at 931.206.7608. There were still beds available at that facility this afternoon. «Read the rest of this article»
Clarksville, TN – The Clarksville Area Chamber of Commerce announces upcoming events during the month of November.
On Saturday, November 5th, at 7:30am, The Chamber's Military Affairs Committee will host the 19th Annual Veterans Day Breakfast at APSU's Morgan University Center.  The cost is $12.00 and will include a buffet style breakfast and a salute to our Veterans. Major General James C. McConville will serve as the keynote speaker for this year's breakfast. For more information contact Yvonne Pickering at 931.245.4340 or . «Read the rest of this article»

At a recent community meeting the citizens of Clarksville, TN voted and confirmed that they will take their plea before the Clarksville Board of Zoning Appeals on January 3, 2007, 100 – Spring Street Clarksville TN @ 8: 30 A.M., to stop the Salvation Army from placing a homeless shelter and possible alcohol and drug rehabilitation center next to Byrns – Darden Elementary School.
The Montgomery County Parents & Teachers Organization (PTO) along with local School Board members and several County Commissioners will present evidence, petitions and signed affidavits. We all agreed that this possible shelter would not only pose a safety risk to the students of Byrns – Darden Elementary School, but would cause irreparable damage to the community as a whole. «Read the rest of this article»