Topic: Constitutional Rights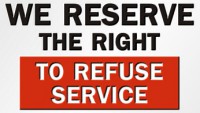 Discrimination ain't what it used to be. That's a good thing! Discrimination, especially discrimination based on race, gender, age, sexual orientation, etc, used to be prevalent and potent. Since 1964, however, the United States has made huge strides in promoting equality under its laws and a more culturally tolerant society. Again, that is a very good thing!
The pendulum of intolerance, however, has begun to swing back toward people who have sincere religious beliefs that certain lifestyles are immoral. It is rapidly becoming a faux pas to pass any kind of moral judgment on any decision anyone makes with respect to how they live their lives, especially in the realm of personal relationships. «Read the rest of this article»
Apparently, lawmakers from the heartland of Tennessee are seeing something much more menacing than I see with illegal immigrants in the state.
It seems senators from Shelbyville and Murfreesboro find their districts overrun by illegal immigrants. The pair along with some other harsh-toned wags in the state legislature are focusing much of their efforts in this session on stemming the whelming tide of illegal immigrants.
I remember a commercial from one of those senators in his failed U.S. House primary campaign where he said simply, "If we don't stop them, they'll just keep on coming." I kept wondering about that all during the campaign. Was it that big of a problem and I just wasn't aware of it? Obviously, it didn't strike a cord with the voters in that Congressional district either. «Read the rest of this article»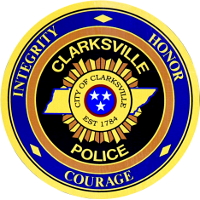 I am attending Clarksville's Citizen Police Academy, and will be writing a series of articles detailing my experiences for the readers of Clarksville Online.  We have already covered recruitment, procurement, police training, Constitutional rights and arrest procedures, and professional integrity/civil liability.
Some of the upcoming activities that I am looking forward to include trips to the firing range and the Montgomery County Jail, driving a police cruiser, getting shot with a Taser, and pepper sprayed. We will also be getting firsthand exposure to the K-9 squad, bomb disposal unit, and S.W.A.T. teams. «Read the rest of this article»
The last day to register to vote in Montgomery County is October 6.Early voting begins October 15.
The right to vote and exercising your right to vote is the most valuable constitutional right we have. It is both a right and a privilege.
If you don't vote, you deserve the government you get. It doesn't matter which side of the political fence you're on, because all Americans have the same issues and concerns for their families and their country.
The economy, the war, taxes, education, health care, social security, women rights and, especially in our community, veteran's rights are at the top of the list in every household.
Many people over the centuries have fought, marched and even died so we could have the right to vote, yet many still don't vote. In the August primary election in Montgomery County, fewer than 12 percent of voters participated. With this kind of turn out how do we expect to ever hold our elected officials accountable to the public? «Read the rest of this article»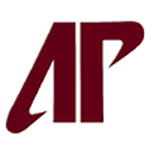 A "Mock Trial" is being held in conjunction with the American Constitutional Law II class being taught by Dr. Greg Rabidoux in the Department of Political Science. This class deals with individual civil liberties including free speech, freedom of religion, freedom of the press and freedom of assembly. The trial will be held April 8, 10, 15, and 17, (Tuesdays and Thursdays) between 9:30-11:00 at the University Center, Room 308 and is open to the public. The verdict will be announced April 17th at the end of that day's session.
The issues are on the Bill of Rights and implicate university free speech zones, university speech codes, and the USA Patriot Act powers and students' rights of free assembly. «Read the rest of this article»

With their refusal to hear a San Diego County case yesterday regarding unannounced searching of homes of public assistance applicants, the Supreme Court once again turned noted English jurist William Blackstone on his head. In the view of the Roberts court, it is better that ten truly needy people suffer than one potential fraudster escape.Perhaps you just don't care. After all, it's just Cadillac welfare queens that the refusal applies to, right?
You better think again… «Read the rest of this article»

I am posting this here, due to the large number of civil service employees in our community. I feel that it directly affect them, and their constitutional rights. Whistleblowing should be encouraged and protected, Whistleblowers should have nothing to fear. Sadly this is not the case, and has been made worse by the recent Supreme Court decision.
Legislation Added to Defense Bill Would Restore Free Speech Rights Canceled by Supreme Court for Federal Government Workers on the Job.
WASHINGTON – June 23 – (Press release) – The Senate yesterday acted quickly to plug a government accountability loophole created less than one month ago, when the Supreme Court's Garcetti v. Ceballos decision canceled constitutional free speech rights for government workers carrying out their job duties. Senate bill S. 494, which includes that reform amidst a general overhaul of the Whistleblower Protection Act, was agreed to by unanimous consent as an amendment to the 2007 National Defense Authorization Act, passed 96-0 last evening. For the last three Congresses, the Senate Homeland Security and Governmental Affairs Committee (HSGAC) approved similar legislation, but until yesterday Senate leaders had refused to permit a floor vote. «Read the rest of this article»