Topic: CPS
Written by Bill Steigerwald
NASA's Goddard Space Flight Center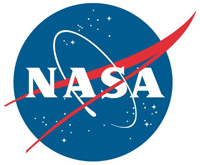 Greenbelt, MD – On rare calm days, the most striking thing you notice at an altitude of more than 8,000 feet on an Antarctic glacier is the silence.
"There was just no sound; no air handling equipment, no leaves rustling, no bugs, no planes or cars. So quiet you just heard your heartbeat," said Barbara Cohen, planetary scientist at NASA's Goddard Space Flight Center in Greenbelt, Maryland. Most of the time, however, there is a steady howl of bitter cold wind flowing down from the East Antarctic ice plateau. With a summer temperature hovering around zero Fahrenheit, "It's the wind that makes you cold," Cohen said.
«Read the rest of this article»

Clarksville, TN – CDE Lightband will host its annual Customer Expo on Saturday, September 30th, 2017 at the Wilma Rudolph Event Center from 10:00am to 2:00pm.
This family friendly event is open to the public and not only allows CDE Lightband to share its appreciation for all customers, but also creates an opportunity to celebrate "community" with local organizations, businesses and families.
«Read the rest of this article»
Written by Alan Buis
NASA's Jet Propulsion Laboratory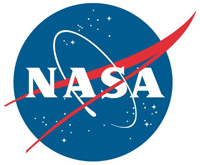 Pasadena, CA – NASA confirmed Friday morning that all eight spacecraft of its latest Earth science mission are in good shape. The Cyclone Global Navigation Satellite System (CYGNSS) will provide scientists with advanced technology to see inside tropical storms and hurricanes as never before.
CYGNSS launched into orbit at 5:37am PST (8:37am EST) Thursday aboard an Orbital ATK air-launched Pegasus XL launch vehicle. The rocket was dropped and launched from Orbital's Stargazer L-1011 aircraft, which took off from Cape Canaveral Air Force Station in Florida, over the Atlantic Ocean, off the coast of central Florida.
«Read the rest of this article»
Travelers need to take precautions to make sure their valuables are safe when they go on vacation.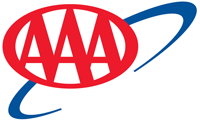 Tampa, FL -The summer travel season is here and millions of Americans will leave their home to enjoy a much needed vacation. Unfortunately, many travelers may come home to find their house has been robbed and their valuables taken.
"No one wants to come home from vacation to find their house has been robbed," said Jessica Brady, spokeswoman, AAA Travel. "By taking a few precautions, travelers can rest a little easier on vacation knowing their home and belonging will be safe and sound when they return." «Read the rest of this article»

Nashville, TN – Despite the recent threat of a hard freeze across Tennessee, the state's strawberry crop remains unscathed – mostly.
The 2014 strawberry season is still on track to begin around the first week of May in West Tennessee, where temperatures are milder, and as late as June 1st for upper East Tennessee where temperatures are cooler and the majority of freeze damage occurred.
«Read the rest of this article»
State of the Child Report Addresses Importance of Meeting the Needs of Abused and Neglected Children
Nashville, TN – Tennessee's future depends on fostering the health and well-being of the next generation, including those children who are involved with the child welfare system. The latest edition of the Tennessee Commission on Children and Youth's KIDS COUNT: The State of the Child in Tennessee focuses on the impact of child abuse and neglect and the importance of a supportive infrastructure to help vulnerable children develop successfully.
Some stress is inevitable in life, but a chronic stressful condition such as neglect or abuse is called "toxic stress" and can disrupt developing brain architecture, leading to lifelong difficulties in learning, memory and self-regulation. Abuse, neglect and ?separation from a parent present traumatic, toxic stress that can lead to a variety of ?social, emotional and behavioral problems. «Read the rest of this article»
NASA's Ames Research Center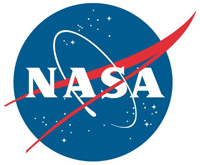 Moffett Field, CA – The fast-paced proliferation and popularity of mobile devices here on Earth, like smartphones loaded with powerful operating systems, will find a new niche market– this time in space, thanks to NASA's trailblazing PhoneSat project.
To be rocketed into space early next year, PhoneSat is set to showcase use of lower cost, off-the-store-shelf, commercially available technology that enables space commerce, educational activities and citizen-exploration. «Read the rest of this article»
Written by Karen C. Fox
NASA's Goddard Space Flight Center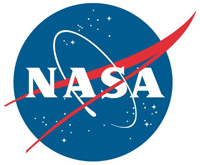 Greenbelt, MD – Space weather starts at the sun. It begins with an eruption such as a huge burst of light and radiation called a solar flare or a gigantic cloud of solar material called a coronal mass ejection (CME). But the effects of those eruptions happen at Earth, or at least near-Earth space.
Scientists monitor several kinds of space "weather" events — geomagnetic storms, solar radiation storms, and radio blackouts – all caused by these immense explosions on the sun.
«Read the rest of this article»
Written by Alan Buisl, Jet Propulsion Laboratory
and Steve Cole, NASA Headquarters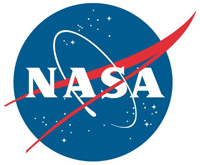 Pasadena, CA – NASA and Ohio State University researchers have discovered the major tsunami generated by the March 2011 Tohoku-Oki quake centered off northeastern Japan was a long-hypothesized "merging tsunami."  The tsunami doubled in intensity over rugged ocean ridges, amplifying its destructive power at landfall.
Data from NASA and European radar satellites captured at least two wave fronts that day. The fronts merged to form a single, double-high wave far out at sea. This wave was capable of traveling long distances without losing power. Ocean ridges and undersea mountain chains pushed the waves together along certain directions from the tsunami's origin.
«Read the rest of this article»