Topic: Cystic Fibrosis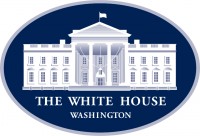 Washington, D.C. – "President Donald Trump's visit to the World Economic Forum in Davos, Switzerland this week was a bigger triumph than anyone could possibly have imagined a year ago," former Speaker of the House Newt Gingrich writes for Fox News.
"The counter-staging of President Trump landing at Davos while the Senate began the trial over his phony impeachment was a Reagan-quality move . . . once again President Trump gave an important, principled speech that was worthy of the leader of the biggest economy and most powerful military in the world."
«Read the rest of this article»
Community joins in to continue research, awareness
Clarksville, TN – Clarksville Mayor Kim McMillan has proclaimed May as Cystic Fibrosis Awareness Month in Clarksville and urges all citizens to learn more about and support those affected by Cystic Fibrosis.
Cystic Fibrosis is a genetic disease that causes debilitating lung infection, progressive lung destruction and premature death. An estimated 30,000 Americans have Cystic Fibrosis and more than 10 million unknowingly carry the defective gene.
«Read the rest of this article»

Nashville, TN – The Tennessee Department of Health is urging everyone be aware of Sickle Cell disease and take action to identify it early. Sickle Cell Disease is a group of inherited red blood cell disorders that affects nearly 100,000 Americans.
Sickle Cell Disease is common in African Americans, Hispanic Americans and people of Middle Eastern, Asian, Indian and Mediterranean descent.
«Read the rest of this article»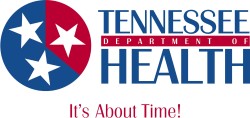 Nashville, TN – For the past half-century, millions of babies across America have been getting their heels pricked for a tiny drop of blood. The stick is part of a process known as newborn screening, which helps identify health problems quickly and has saved countless children from a variety of lifelong disabilities.
Newborn screening was developed by Robert Guthrie, MD, a researcher who was troubled by the early childhood health problems of his son and a niece. Guthrie developed a method in the late 1950s and early 1960s to analyze a spot of dried blood to identify a condition known as phenylketonuria.
«Read the rest of this article»