Topic: David Nelson
Clarksville, TN – City of Clarksville employees logged 50,867,057 steps, as part of a step challenge issued earlier in the year After two months of taking the stairs, parking on the far side of the parking lot and counting every step taken.
The City's new Wellness Committee issued the Step Challenge to all City employees at the end of April.
«Read the rest of this article»

Clarksville, TN – Lauryn Jennings, Ariana Nelson and Brianna Tyre, 8th grade students at Northeast Middle School, performed their short play "Nannie Haskins: Tolerating the Enemy" at the Customs House Museum on Saturday, June 11th.
Tyre played the part of the Southern Woman, Nelson was Nannie Haskins and Jennings performed the part of the Northern Woman.
«Read the rest of this article»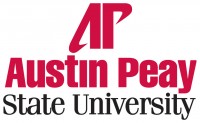 Clarksville, TN – Jennifer Montgomery didn't get much sleep this past semester. Aside from the normal stresses of a graduating college senior, the Austin Peay State University history student was plagued with images of misspelled words and incorrectly used commas during many sleepless nights. When she thought about scholarly citations and the proper use of the Chicago Manual of Style, she nearly went into a panic.
That's because Montgomery, a member of the University's Phi Alpha Theta (PAT) history honor society, took on an enormous responsibility during her final semester at APSU. She was appointed to serve as the editor-in-chief of the first scholarly history journal in Austin Peay's history.
«Read the rest of this article»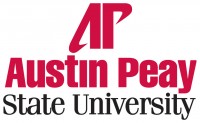 Clarksville, TN – The War Memorial Auditorium in Nashville is a large venue, with two levels of seating and a capacity for more than 1,600 people. When three Northeast Middle School students first entered the building last month, their eyes widened. One of them might have gasped.
That's where they were supposed to perform the short play they wrote? With all those seats?
"We didn't think we would do well at all," Ariana Nelson, 14, said.
"We said, 'our play is so lame,'" Brianna Tyre, 14, said.
«Read the rest of this article»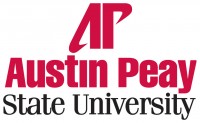 Clarksville, TN – Five Austin Peay State University professors have been singled out by their students and peers as exceptional teachers this year, earning them one of the University's top distinctions for tenure-track faculty members.
Michelle Rogers, biology instructor, Christina Chester-Fangman, assistant professor of library administration, Dr. Benita Bruster, assistant professor of teaching and learning, Dr. David Nelson, assistant professor of history, and Dr.Mercy Cannon, assistant professor of English, were named this year's Socrates Award winners, an honor bestowed by APSU annually to teachers who have excelled in motivating and inspiring their students. «Read the rest of this article»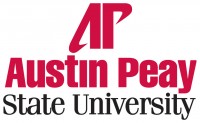 Clarksville, TN – Saturday, September 11th, turned out to be a busy day for the Austin Peay State University Department of History as professors and students engaged in academic and philanthropic activities throughout middle Tennessee.
That morning, Dr. David Nelson, assistant professor of history, took a group of Phi Alpha Theta History Honor Society and History Club students across town to the Mount Olive Cemetery, where they spent several hours cleaning out debris and helping restore the neglected historic site
"This is historical preservation. This is what we do," Nelson said last spring. "This kind of service project fits in perfectly with our organization." «Read the rest of this article»

Two upcoming Global Govs Passport Series events at Austin Peay State University will give students and area residents an intimate taste of Japanese culture this fall.
At 5:00pm on September 28th, the Japanese Consulate in Nashville will host a music and dance performance by the group Global Culture Nasu in the campus' Music/Mass Communication Building Concert Hall.
"The performers will be in full blown kimonos and playing traditional Japanese instruments," Dr. David Nelson, assistant professor of history and Asian studies at APSU, said. «Read the rest of this article»

In early May, volunteers from around Clarksville prepared to spend an entire Saturday in the nearly forgotten Mount Olive Cemetery, clearing out weeds and fixing worn, broken headstones.
Austin Peay State University geology professor Dr. Daniel Frederick prepped the historic site, where some 1,300 African-Americans are buried, by using ground penetrating radar to locate many of the unmarked graves. Dr. David Nelson, assistant professor of history at APSU, helped organize volunteers, which included several groups of APSU students. Excitement grew around Clarksville as residents prepared to clean up the debris and garbage littering the old cemetery.
"To me, these people buried here are the pioneers of Clarksville," Geneva Bell, executive director and president of the Mount Olive Historical Preservation Society, said shortly before the May cleanup day. "Some of them were born into slavery, but they're the ones that did the manual labor, from the bottom up. Clarksville would not be what it is today without them." «Read the rest of this article»

Shortly after APSU's Phi Alpha Theta History Honor Society won "Best Chapter" in the nation last year, the University hosted an unrelated celebration marking its record enrollment of 10,188 students. For the history professors and students standing in the Morgan University Center Plaza that day, the event was bittersweet.
"I knew it was good for the University, but I knew it would be harder for us to win best chapter again," Dr. Minoa Uffelman, assistant professor of history and club adviser, said.
The National PAT is split into different divisions, representing different sized schools. Last year, APSU won "Best Chapter of 2009" for Division III, which accounted for schools with 10,000 students or less. The new enrollment numbers put the chapter in a different division against larger universities. «Read the rest of this article»
The 24th annual Ohio Valley History Conference, was held at APSU's Morgan University Center over the October 31 – November 1 weekend. As a special highlight, this year's conference is dedicated to Dr. Richard Gildrie. Dr. Gildrie, a professor emeritus of history at APSU, retired after a thirty-eight year career of full-time academic instruction with the university.
The two-day conference was filled with over 120 essays and presentations covering a wide range of history topics and subjects. Presenters came to Austin Peay State University from across the country for this intense and detailed conference.
APSU Dr. Greg Ribidoux moderated the panel on Development of the Constitution in American History. APSU President Tim Hall gave a engrossing presentation in this session. His topic, "Against Ecumenical Impulse: Religious Separatism and the Value of Factions" was a revelatory review of the thoughts and beliefs of the early leaders of the new nation, the United States of America and how to best deal with the feared tyranny of the majority that could result under democratic rule.
James Madison, Thomas Jefferson and Sam Adams all felt that religious sectarian diversity would be the best means by which to frustrate the tyranny of a religious majority in a democratic style government. Research shows that claims that ours is a Christian nation are well off the mark, as the early settlers showed themselves to be equally guilty of religious intolerance as it had been practiced against them in England. In terms of government, many of our founding leaders believed that religious separatism ensures liberty for others in the pursuit of a civic toleration of differing perspectives. «Read the rest of this article»