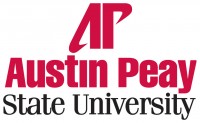 Clarksville, TN – The War Memorial Auditorium in Nashville is a large venue, with two levels of seating and a capacity for more than 1,600 people. When three Northeast Middle School students first entered the building last month, their eyes widened. One of them might have gasped.
That's where they were supposed to perform the short play they wrote? With all those seats?
"We didn't think we would do well at all," Ariana Nelson, 14, said.
"We said, 'our play is so lame,'" Brianna Tyre, 14, said.
The girls, along with 13-year-old Lauryn Jennings, were participating in the state's History Day Competition. They'd spent months reading historic texts, working with Austin Peay State University history professors and visiting local sites to craft a play analyzing Clarksville's role in the Civil War.
"We had a back and forth on which side was the good side and which side was the bad side," Lauryn said, "and if Clarksville was more a part of the north during the Civil War or part of the south."
The play must not have been too lame, and the War Memorial venue not as intimidating as it first appeared, because the girls won the state competition. Now, they'll take their piece, "Nannie Haskins: Tolerating the Enemy" to the National History Day Competition in College Park, MD. this June, bringing the story of Clarksville's famed Civil War diarist to a larger audience. 
Discovering City's History
Last fall, the Clarksville-Montgomery County School System implemented a new curriculum requirement for its Program for Academically Superior Students (PASS) classes. The idea was to get the students to develop projects, either individually or in groups, for Tennessee History Day. The projects ranged from writing a research paper, directing a documentary, creating a website or developing a play.
"We've taken it and put it into the curriculum as a way of challenging these students, getting them to think outside the box," Whitney Joyner, Northeast Middle School PASS teacher, said. "And it gets them to take things further."
Brianna, Lauryn and Ariana were given the assignment last fall, but they struggled over what to do. Then Ariana's father Dr. David Nelson, APSU Associate Professor of History, mentioned a project one of his colleagues was working on – transcribing the Nannie Haskins' diary.
"Nannie is an important figure because she started keeping a diary when she was 16 years old in Clarksville, a year after Fort Donelson fell," Dr. Minoa Uffelman, associate professor of history at APSU, said. "She kept it through the Civil War and after."
Uffelman, along with APSU communication professor Dr. Ellen Kanervo, Montgomery County Historian Eleanor Williams and Phyllis Smith, president of the Friends of Fort Defiance, is working on transcribing the important historical document and getting it published.
"I met with Ariana, Lauryn and Briana over their fall break," Uffelman said. "They came to my office together and we talked about Nannie for a long time. I let them borrow a copy of the transcribed diary that my colleagues and I did.  Afterwards David (Nelson) loaded them in his car, and they followed me to Greenwood Cemetery where I showed them Nannie and her family's graves. The rest they did on their own, with great success."
The three students decided to do a play, and they hit upon an interesting idea that plays off the popular Ben Stiller movie, "A Night at the Museum," where the museum's exhibits come alive.
"We thought of things that have to do with history, and a museum is one of the things," Brianna said. "Then, we decided to do a wax museum. OK, Nannie Haskins has to be one of the statues, but who are the other two going to be."
The girls developed a plot about a new wax sculpture of Nannie Haskins being added to a display featuring statues of a northern woman and a southern woman. Those two statues have been arguing for years over the Civil War, and Nannie enlightens them on new points from her experiences. The diary did the same for these middle school students as they studied the text.
"It was interesting because she was only a teenager at the time of the Civil War, and we could relate to that," Lauryn said. "And what we found surprising is that after the Civil War ended, she didn't talk about it any more in her diary."
"We thought the Civil War was more a debate over slavery," Ariana said. "After reading her diary, there was little about slavery. It was more a pride issue."
In February, the trio took their work to a regional History Day competition at Middle Tennessee State University. They won first place in their age group, along with a special Women's History Award. In April, they presented the play in the intimidating War Memorial Auditorium in Nashville, ultimately winning the State History Day championship. The final performance comes this summer, at the National History Day competition.
"I don't know if it's so much that we want to make ourselves known, but we want to make Clarksville known," Brianna said. "I know Clarksville is already on the map, but to make it more well known would be pretty cool."