Topic: earthquake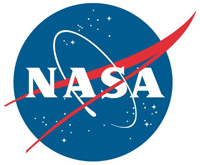 Pasadena, CA – NASA says that since a magnitude-6.4 earthquake struck Puerto Rico last week, aftershocks near its southwestern coast have been relentless. The frequency and intensity of the aftershocks continue to cause damage on this already-vulnerable part of the island.
NASA scientists are helping local and federal agencies assess the extent of that damage. Using synthetic aperture radar data from the Copernicus Sentinel-1 satellites operated by the European Space Agency (ESA), the Advanced Rapid Imaging and Analysis (ARIA) team at NASA's Jet Propulsion Laboratory and Caltech in Pasadena, California, created a new damage map that includes the southwestern coast near the main quake's epicenter.
«Read the rest of this article»

Nashville, TN – As thousands of Tennesseans take part in the ninth annual Great Central U.S. ShakeOut on Thursday, October, 17th, 2019, the Tennessee Department of Commerce and Insurance (TDCI) reminds consumers that earthquake insurance can lower consumers' financial burden in the event of a devastating earthquake.
«Read the rest of this article»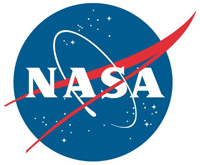 Pasadena, CA – NASA scientists and engineers continue to analyze satellite data for information on fault slips and ruptures a week after two strong earthquakes struck near the city of Ridgecrest in Southern California,
Their observations are helping local authorities assess damage and will also provide useful information to engineers for designing resilient structures that can withstand ruptures like the ones created by the latest quakes.
«Read the rest of this article»
Written by Carol Rasmussen
NASA's Earth Science News Team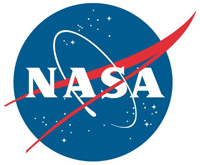 Washington, D.C. – A multiyear study has uncovered evidence that a 21-mile-long (34-kilometer-long) section of a fault links known, longer faults in southern California and northern Mexico into a much longer continuous system. The entire system is at least 217 miles (350 kilometers) long.
Knowing how faults are connected helps scientists understand how stress transfers between faults. Ultimately, this helps researchers understand whether an earthquake on one section of a fault would rupture multiple fault sections, resulting in a much larger earthquake.
«Read the rest of this article»
NASA's Jet Propulsion Laboratory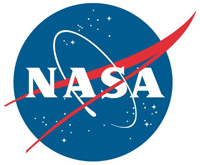 Pasadena, CA – Scientists with NASA/Caltech's Advanced Rapid Imaging and Analysis project (ARIA) used new satellite data to produce a map of ground deformation on the resort island of Lombok, Indonesia, following a deadly 6.9-magnitude earthquake on August 5th, 2018.
The false-color map shows the amount of permanent surface movement that occurred, almost entirely due to the quake, over a 6-day period between satellite images taken on July 30th and August 5th.
«Read the rest of this article»
Written by Jen Rae Wang / Allard Beutel
NASA Headquarters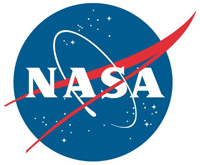 Washington, D.C. – The Moon became a key focus point for NASA in 2017, whether it was blocking out the Sun during one of the most-viewed events in U.S. history, or reinvigorating the agency's human space exploration plans.
One of the numerous NASA-related activities and actions the Trump Administration did in 2017 was to reconstitute the National Space Council. During its first meeting on October 5th, Vice President Mike Pence directed NASA to develop a plan to help extend human exploration across our solar system, and return astronauts to the Moon in preparation for human missions to Mars and other destinations.
«Read the rest of this article»

Clarksville, TN – The Austin Peay State University Department of Art + Design, along with the APSU Center of Excellence for the Creative Arts, will welcome classically trained visual artist and printmaker SWOON to campus at 6:00pm, October 4th, in Heydel Hall (Art + Design Building, Room 120) for an artist lecture.
«Read the rest of this article»
Written by Andrew Good
NASA's Jet Propulsion Laboratory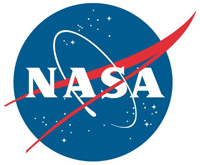 Pasadena, CA – Disaster relief workers on the ground in Mexico City were responding to this week's 7.1-magnitude earthquake by using a suitcase-sized radar instrument capable of detecting human heartbeats under rubble.
This technology was developed by NASA's Jet Propulsion Laboratory, Pasadena, California, and the Department of Homeland Security's Science and Technology Directorate in Washington. FINDER, which stands for Finding Individuals for Disaster and Emergency Response, was developed as a collaboration between the two agencies.
«Read the rest of this article»
Written by Alan Buis
NASA's Jet Propulsion Laboratory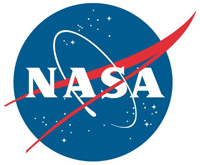 Pasadena, CA – A team of scientists from Sapienza University in Rome, Italy, and NASA's Jet Propulsion Laboratory in Pasadena, California, has developed a new approach to assist in the ongoing development of timely tsunami detection systems, based upon measurements of how tsunamis disturb a part of Earth's atmosphere.
The new approach, called Variometric Approach for Real-time Ionosphere Observation, or VARION, uses observations from GPS and other global navigation satellite systems (GNSS) to detect, in real time, disturbances in Earth's ionosphere associated with a tsunami.
The ionosphere is the layer of Earth's atmosphere located from about 50 to 621 miles (80 to 1,000 kilometers) above Earth's surface. It is ionized by solar and cosmic radiation and is best known for the aurora borealis (northern lights) and aurora australis (southern lights).
«Read the rest of this article»

Clarksville, TN – An earthquake ravaged parts of Nepal on April 25th, 2015 destroying homes and businesses and killing nearly 9,000 people. In the months following the devastation, several mysterious individuals appeared in the ruble, offering survivors the opportunity to pursue a better life through education or jobs overseas.
Thousands of women and girls, having no alternative, accepted these seemingly generous offers.
«Read the rest of this article»