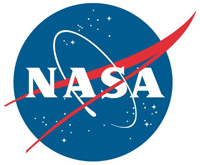 Pasadena, CA – NASA says that since a magnitude-6.4 earthquake struck Puerto Rico last week, aftershocks near its southwestern coast have been relentless. The frequency and intensity of the aftershocks continue to cause damage on this already-vulnerable part of the island.
NASA scientists are helping local and federal agencies assess the extent of that damage. Using synthetic aperture radar data from the Copernicus Sentinel-1 satellites operated by the European Space Agency (ESA), the Advanced Rapid Imaging and Analysis (ARIA) team at NASA's Jet Propulsion Laboratory and Caltech in Pasadena, California, created a new damage map that includes the southwestern coast near the main quake's epicenter.
The ARIA team compared post-quake satellite data acquired on January 14th, 2020 with data as far back as September 2019 to produce the map.
The color variation from yellow to dark red indicates increasingly significant damage. Their analysis shows that Guanica, west of the city of Ponce, was particularly hard hit.
The map covers an area of 107 by 47 miles (172 by 76 kilometers), shown with the large red polygon, with each pixel measuring about 100 feet (30 meters) across. The data is most sensitive to building damage rather than small-scale changes or partial structural damage.
New satellite data shows worst-hit areas of Puerto Rico following a 6.4-magnitude earthquake and hundreds of aftershocks.
It is also less reliable over heavy vegetation. Even with these limitations, the map can still serve an important role in identifying the areas that may need help the most.
The NASA Earth Applied Sciences Disasters Program has activated a Tier 1 response in support of this disaster and has been in contact with the Federal Emergency Management Agency, the United States Geological Survey, Health and Human Services and other agencies to provide NASA Earth-observing data in support of response and recovery efforts.
A webpage has also been created on the NASA Disasters Mapping Portal to supply relevant geographic information system (GIS) data products.
The map contains modified Copernicus Sentinel data processed by ESA and analyzed by ARIA team scientists at NASA JPL and Caltech.
More information on ARIA can be found here: