Topic: Equator
NASA's Jet Propulsion Laboratory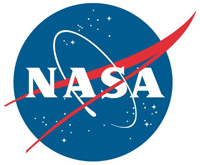 Pasadena, CA – NASA's satellite instruments are often the first to detect wildfires burning in remote regions, and the locations of new fires are sent directly to land managers worldwide within hours of the satellite overpass.
Together, NASA instruments, including a number built and managed by NASA's Jet Propulsion Laboratory in Pasadena, California, detect actively burning fires, track the transport of smoke from fires, provide information for fire management, and map the extent of changes to ecosystems, based on the extent and severity of burn scars.
«Read the rest of this article»
Written by Alan Buis
NASA's Jet Propulsion Laboratory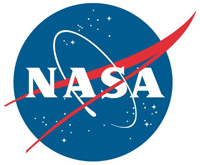 Pasadena, CA – Some climate models are suggesting that El Niño may return later this year, but for now, the Pacific Ocean lingers in a neutral "La Nada" state, according to climatologist Bill Patzert of NASA's Jet Propulsion Laboratory, Pasadena, California.
The latest map of sea level height data from the U.S./European Jason-3 satellite mission shows most of the ocean at neutral heights (green), except for a bulge of high sea level (red) centered along 20 degrees north latitude in the central and eastern Northern Hemisphere tropics, around Hawaii. This high sea level is caused by warm water.
«Read the rest of this article»
Written by Alan Buis
NASA's Jet Propulsion Laboratory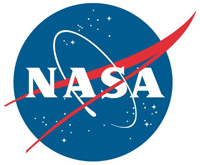 Pasadena, CA – The current strong El Niño brewing in the Pacific Ocean shows no signs of waning, as seen in the latest satellite image from the U.S./European Ocean Surface Topography Mission (OSTM)/Jason-2 mission.
El Niño 2015 has already created weather chaos around the world. Over the next few months, forecasters expect the United States to feel its impacts as well.
The latest Jason-2 image bears a striking resemblance to one from December 1997, by Jason-2's predecessor, the NASA/Centre National d'Etudes Spatiales (CNES) Topex/Poseidon mission, during the last large El Niño event. Both reflect the classic pattern of a fully developed El Niño. The images can be viewed at:
http://sealevel.jpl.nasa.gov/elnino2015/index.html
«Read the rest of this article»
Written by Carol Rasmussen
NASA Earth Science News Team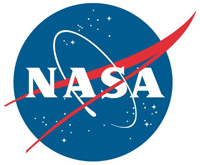 Pasadena, CA – If we had a second Earth, we could experiment with its atmosphere to see how increased levels of greenhouse gases would change it, without the risks that come with performing such an experiment. Since we don't, scientists use global climate models.
In the virtual Earths of the models, interlocking mathematical equations take the place of our planet's atmosphere, water, land and ice. Supercomputers do the math that keeps these virtual worlds turning — as many as 100 billion calculations for one modeled year in a typical experiment. Groups that project the future of our planet use input from about 30 such climate models, run by governments and organizations worldwide.
«Read the rest of this article»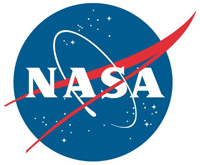 Pasadena, CA – A collage of radar images of near-Earth asteroid 2005 WK4 was generated by NASA scientists using the 230-foot (70-meter) Deep Space Network antenna at Goldstone, CA, on August 8th, 2013.
The asteroid is between 660 and 980 feet (200 and 300 meters) in diameter; it has a rounded and slightly asymmetric shape. As it rotates, a number of features are evident that suggest the presence of some flat regions and a bulge near the equator.
«Read the rest of this article»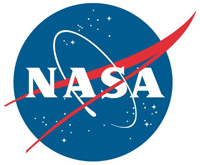 Greenbelt, MD – Surrounding Earth is a dynamic region called the magnetosphere. The region is governed by magnetic and electric forces, incoming energy and material from the sun, and a vast zoo of waves and processes unlike what is normally experienced in Earth-bound physics.
Nestled inside this constantly changing magnetic bubble lies a donut of charged particles generally aligned with Earth's equator. Known as the ring current, its waxing and waning is a crucial part of the space weather surrounding our planet, able to induce magnetic fluctuations on the ground as well as to transmit disruptive surface charges onto spacecraft.
«Read the rest of this article»
Written by Jia-Rui C. Cook
NASA's Jet Propulsion Laboratory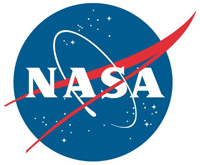 Pasadena, CA – NASA's Dawn spacecraft has revealed that the giant asteroid Vesta has its own version of ring around the collar. Two new papers based on observations from the low-altitude mapping orbit of the Dawn mission show that volatile, or easily evaporated materials, have colored Vesta's surface in a broad swath around its equator.
Pothole-like features mark some of the asteroid's surface where the volatiles, likely water, released from hydrated minerals boiled off. While Dawn did not find actual water ice at Vesta, there are signs of hydrated minerals delivered by meteorites and dust evident in the giant asteroid's chemistry and geology. The findings appear today in the journal Science.
«Read the rest of this article»
Written by Jia-Rui C. Cook
NASA's Jet Propulsion Laboratory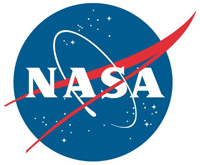 Pasadena, CA – It's been nearly two years since NASA's Cassini spacecraft has had views like these of Saturn's glorious rings. These views are possible again because Cassini has changed the angle at which it orbits Saturn and regularly passes above and below Saturn's equatorial plane.
Steeply inclined orbits around the Saturn system also allow scientists to get better views of the poles and atmosphere of Saturn and its moons.
«Read the rest of this article»