Topic: Explorer 1
NASA Headquarters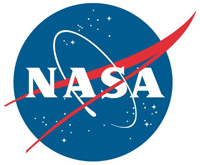 Washington, D.C. – NASA has selected a new mission that will help scientists understand and, ultimately, forecast the vast space weather system around our planet. Space weather is important because it can have profound impacts – affecting technology and astronauts in space, disrupting radio communications and, at its most severe, overwhelming power grids.
The new experiment will, for the first time, obtain global observations of an important driver of space weather in a dynamic region of Earth's upper atmosphere that can cause interference with radio and GPS communications.
«Read the rest of this article»
NASA's Jet Propulsion Laboratory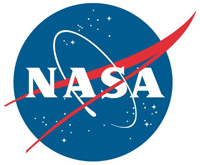 Pasadena, CA – Twenty years ago, CubeSats — a class of boxy satellites small enough to fit in a backpack — were used by universities as a teaching aid. Simpler, smaller and cheaper than traditional satellites, they've made space more accessible to private companies and science agencies.
This summer, NASA has been flying the first two next-generation CubeSats to deep space. They're currently on their way to Mars, trailing thousands of miles behind the InSight spacecraft. InSight and its CubeSat tag-alongs are already more than halfway to the Red Planet.
«Read the rest of this article»
Written by Samson Reiny
?NASA's Earth Science News Team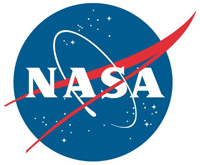 Washington, D.C. – On the evening of Friday, January 31st, 1958, Americans eagerly waited for news as the rocket carrying the Explorer 1 satellite was prepped for launch from Cape Canaveral, Florida.
The stakes were high.
Just months earlier, the Soviet Union successfully launched two Sputnik satellites, in October and November 1957. That December, news media were invited to witness the launch of a U.S. satellite on a Navy Vanguard rocket, but it exploded seconds after liftoff. The pressure was on the Army Ballistic Missile Agency's Jupiter-C rocket, the satellite built by the Jet Propulsion Laboratory and the science instruments developed at the University of Iowa to succeed.
«Read the rest of this article»
Written by Preston Dyches
NASA's Jet Propulsion Laboratory Media Relations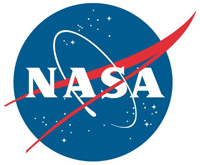 Pasadena, CA – Sixty years ago next week, the hopes of Cold War America soared into the night sky as a rocket lofted skyward above Cape Canaveral, a soon-to-be-famous barrier island off the Florida coast.
The date was January 31st, 1958. NASA had yet to be formed, and the honor of this first flight belonged to the U.S. Army. The rocket's sole payload was a javelin-shaped satellite built by the Jet Propulsion Laboratory in Pasadena, California. Explorer 1, as it would soon come to be called, was America's first satellite.
«Read the rest of this article»
Written by Elyssia Widjaja
NASA's Jet Propulsion Laboratory Newsroom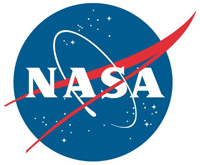 Pasadena, CA – The year 2017 marked several milestones in science, technology and flight projects for NASA's Jet Propulsion Laboratory, Pasadena, California. Voyager 1 returned data from interstellar space as it surpassed 40 years in flight.
NASA's Cassini Spacecraft ended its 13-year tour of Saturn. JPL celebrated the 25th anniversary of the launch of the Earth-orbiting Topex/Poseidon satellite.
As JPL turns 82 in 2018, its missions and activities will continue to inspire. Here is a preview of events planned for JPL (some dates subject to change):
«Read the rest of this article»
Written by Karen C. Fox
NASA's Goddard Space Flight Center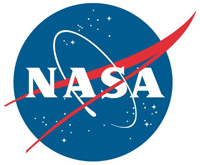 Greenbelt, MD – Two donuts of seething radiation that surround Earth, called the Van Allen radiation belts, have been found to contain a nearly impenetrable barrier that prevents the fastest, most energetic electrons from reaching Earth.
The Van Allen belts are a collection of charged particles, gathered in place by Earth's magnetic field. They can wax and wane in response to incoming energy from the sun, sometimes swelling up enough to expose satellites in low-Earth orbit to damaging radiation.
«Read the rest of this article»
Written by Dr. Tony Phillips
Science at NASA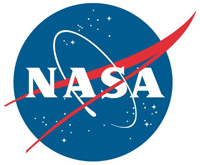 Washington, D.C. – Since the dawn of the Space Age, mission planners have tried to follow one simple but important rule: Stay out of the Van Allen Belts. The two doughnut-shaped regions around Earth are filled with "killer electrons," plasma waves, and electrical currents dangerous to human space travelers and their spacecraft. Lingering is not a good idea.
So much for the old rules. NASA has launched two spacecraft directly into the radiation belts–and this time they plan to stay a while.
«Read the rest of this article»