Topic: finances
Las Vegas, NV – In a survey conducted between March 23rd and 27th, 2020, the National Financial Educators Council surveyed 4,803 people to better understand the connection between the Coronavirus (COVID-19) outbreak and personal finances.
The goal of asking these survey questions was to measure people's readiness for an emergency event, the impact of the coronavirus on people's finances, and the concerns people have based on the outbreak.
«Read the rest of this article»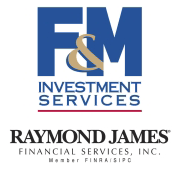 Clarksville, TN – Research shows that 90% of your happiness is determined by your mindset, meaning only 10% is affected by external factors – be that your job, finances or health. It might be hard to believe, but happiness and contentment have as much to do with how you perceive life as anything else.
Whether it's aging, an approaching lifestyle change as retirement nears, or a general waning of zest for life, there's a wealth of research and ideas that suggest a more optimistic outlook is within your reach.
«Read the rest of this article»
Review and revamp your financial plan all year long.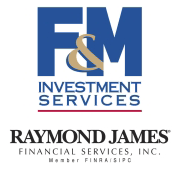 Clarksville, TN – While resolutions are something you normally might associate with the new year, this particular set of resolutions remains valid and relevant any time of year. That's why I'm sharing with you this list of 12 Financial Resolutions.
As you read this list, I'm sure you'll find the suggestions relevant to your own financial life. Topics range from revisiting your portfolio's asset allocation to making sure your retirement plan is on track.
«Read the rest of this article»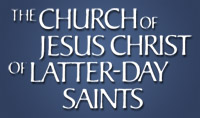 Clarksville, TN – Did you know that September 2013 marks the tenth annual National Preparedness Month, sponsored by the Federal Emergency Management Agency in the U.S. Department of Homeland Security.
National Preparedness Month is designed to encourage people to take simple steps to prepare for emergencies in their homes, businesses, and communities. Whether it's September or any other month of the year, disaster can strike at any time without warning.
«Read the rest of this article»
Tips for making the season brighter
NASHVILLE – For many people, the holiday season is a time for visiting friends, exchanging gifts and simply enjoying the hustle and bustle of shopping malls and seasonal festivities. But for others, the season is not so blissful, especially during tough economic times. It is not uncommon for people to feel down, low, and without energy, suffering from a condition labeled the "holiday blues."
Unlike other forms of depression, the "holiday blues" last only a brief period of time, usually surfacing around Thanksgiving and continuing through New Year's Day. Three main factors contribute to the onset of holiday depression:
«Read the rest of this article»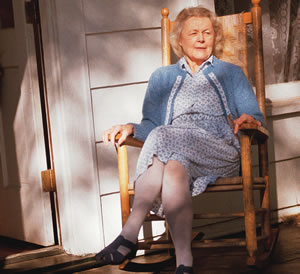 This is the second of three articles on the issues of retirement.
In the Ozarks of Missouri,my grandparents never got to retire, nor did I ever hear them discuss it. The dream of sitting on the front porch in a rocking chair with their dog at their feet was always a serene unrealized thought. Because of their hard-scrabbled living on a small farm, they never had enough money to retire. From sun-up to sundown they collected the eggs, milked the cows, worked for neighbors for 50 cents a day. washed their laundry by hand on a washboard, cooked, and did numerous other chores that occupied their time but brought little cash to show for that strenuous effort to survive.There was no retirement for them. «Read the rest of this article»
Today our U.S. Representatives voted not to approve a $700 million bail-out for Wall Street and Corporate America, responding in part to a backlash of newly energized American "Joe Average" angry over executive pay, the mortgage crisis, and rocketing debt (personal and Iraq war-related). The time to start worrying, though, began when the balanced budget of the Clinton era was sacrificed on the altar of political expediency and oil profits in the post-911 panic.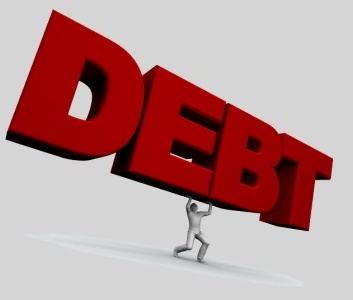 Like many Americans, I've been following the financial roller coaster ride that is Wall Street and the American financial system, though I may have been following it longer than most. Years, in fact.
In recent weeks I've corresponded with a New England friend who, after years of fiscal nonchalance and escalating debt decided to straighten up and become fiscally responsible. It took him five years or so to pay down all his debt, establish a fiscal net worth in savings and investments — and keep it that way. He's the first to admit "it's not easy."
The first rule of thumb, he says, is pay down your debt. The second rule of thumb is "if you can't pay for it, don't buy it." It doesn't get more straightforward than that, unless you live in a culture like ours in which you are primed to consume beyond your means. Keep up with the Joneses until you both sink. It's been the American way for some time now. «Read the rest of this article»
Guest Commentator Dennis Kucinich, D-Ohio, offers a plan to save "Main Street."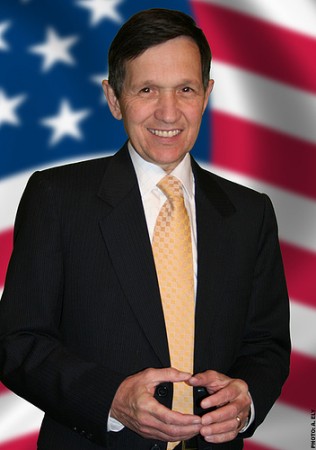 While Wall Street and the Bush Administration try to blackmail Congress into a $700 billion bailout for corporations that have shown zero concern about the plight of the American people through the last decade, I have been working on a comprehensive alternative. Today, I am releasing a plan for economic recovery that will provide not only economic stimulus, but also fairness for everyday people on every "Main Street" in America. The plan  detailed will also be available on the campaign website www.kucinich.us.
Of course, this is a plan that has not only economic implications, but also moral and spiritual implications as well. The social, economic, and political divisions in our nation must be healed.  We can make a new beginning, seizing this moment of crisis and transforming it into a moment of rebirth for our nation. «Read the rest of this article»
In response to John McCain's decision to return to suspend campaigning and return to Washington, his request to postponed the scheduled Sept. 26 debate in Oxford, Mississippi, and in response to the fiscal crisis and a proposed $700 million bail out, Senator Barack Obama spoke out on the issues at a Press Conference Wednesday afternoon. We offer our readers a replay of Obama's statement.
https://www.youtube.com/watch?v=h9PGP3m2hSo
BREAKING NEWS: John McCain this afternoon announced he was suspending his campaign to focus on the economic crisis in America and has requested that the Sept. 26 debate be rescheduled.
President Bush to address nation at 8 p.m. CST.
McCain's decision is a complete about-face from his prior statements  that the United States economy is "fundamentally sound." This is John McCain's statement, released at 3 p.m. today.:
America this week faces an historic crisis in our financial system. We must pass legislation to address this crisis. If we do not, credit will dry up, with devastating consequences for our economy. People will no longer be able to buy homes and their life savings will be at stake. Businesses will not have enough money to pay their employees. If we do not act, ever corner of our country will be impacted. We cannot allow this to happen.
Last Friday, I laid out my proposal and I have since discussed my priorities and concerns with the bill the Administration has put forward. Senator Obama has expressed his priorities and concerns.This morning, I met with a group of economic advisers to talk about the proposal on the table and the steps that we should take going forward.I have also spoken with members of Congress to hear their perspective. «Read the rest of this article»