Topic: Flood Damage
Tennessee Motor Vehicle Commission

Nashville, TN – As Tennessee property owners recover from February's heavy flooding and severe weather, the Tennessee Motor Vehicle Commission, which is part of the Tennessee Department of Commerce and Insurance's (TDCI) Regulatory Boards, reminds consumers to be on the lookout for flood-damaged vehicles that will likely be popping up for sale.
After a flood or natural disaster, it's a common practice for owners of flooded vehicles that have been declared total losses by insurance companies to be allowed to retain damaged vehicles.
«Read the rest of this article»
Montgomery County Government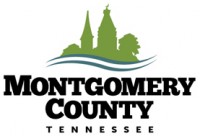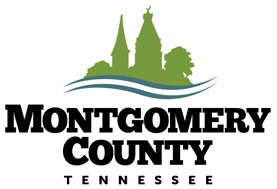 Montgomery County, TN – Once the flood waters have receded, damage assessment will begin. Based on water level predictions from the U.S. Army Corp of Engineers, assessments could start as early as next week.
An announcement will be sent out once the assessments can begin with a list of what steps citizens, who have incurred flood damage, can take.
«Read the rest of this article»


Clarksville, TN – Due to a recurrence of concrete settling from flood damage in May, the McGregor Park boat ramp is temporarily closed for repair. The boat ramps at Liberty Park and Trice Landing are open and available for public use.
The Clarksville Parks and Recreation Department asks that boaters utilize these boat ramps for river access at this time.
Improving reliability among manufacturers make the gamble of buying used less risky; Many automakers are closing in on Honda & Toyota's lead

Yonkers, NY – With every passing year, buying a used car becomes less of a gamble according to a new analysis by Consumer Reports.  Even the least reliable car-makers are gaining ground on the perennial reliability leaders, Toyota and Honda; Volvo has made the most dramatic improvement over the last decade, but almost all automakers have improved their products in recent years.
Consumer Reports compared the percentage of problem-free, three-year-old models from its 2002 and 2011 Annual Auto surveys for 13 automakers based on their product output for which owners did not report any serious problems with their cars during the 12 months covered by each survey. «Read the rest of this article»

Homeowners and renters should use caution when returning to their houses in the disaster-designated counties after recent storms and record-setting flooding. There may be structural damage that has made the house unsafe, electricity and gas may pose a threat, and pests may have taken up residence inside. «Read the rest of this article»

The City of Clarksville has released the following building permit procedures.
Due to recent events the following guidelines for flood damaged properties will apply. «Read the rest of this article»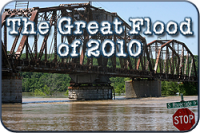 A walk thru the flood damage at Hardware City with owner Joni Covington. We take a look at the type of damage their having to deal with as well as how they are cleaning up after the disaster.
There is plenty of work to be done and they can use all the helping hands they can get.