Topic: Gamma Ray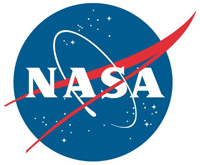 Pasadena, CA – NASA says some of the world's most powerful telescopes simultaneously observed the supermassive black hole in galaxy M87, the first black hole to be directly imaged.
In April 2019, scientists released the first image of a black hole in the galaxy M87 using the Event Horizon Telescope (EHT). However, that remarkable achievement was just the beginning of the science story to be told.
Data from 19 observatories are being released that promise to give unparalleled insight into this black hole and the system it powers, and to improve tests of Einstein's Theory of General Relativity.
«Read the rest of this article»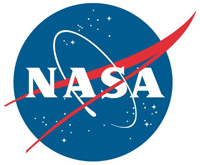 Greenbelt, MD – A pair of distant explosions discovered by NASA's Fermi Gamma-ray Space Telescope and Neil Gehrels Swift Observatory have produced the highest-energy light yet seen from these events, called gamma-ray bursts (GRBs). The record-setting detections, made by two different ground-based observatories, provide new insights into the mechanisms driving gamma-ray bursts.
Astronomers first recognized the GRB phenomenon 46 years ago. The blasts appear at random locations in the sky about once a day, on average.
«Read the rest of this article»
NASA's Jet Propulsion Laboratory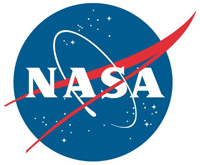 Pasadena, CA – NASA's Dawn spacecraft reached its lowest-ever and final orbit around dwarf planet Ceres on June 6th and has been returning thousands of stunning images and other data.
The flight team maneuvered the spacecraft into an orbit that dives 22 miles (35 kilometers) above the surface of Ceres and viewed Occator Crater, site of the famous bright deposits, and other intriguing regions. In more than three years of orbiting Ceres, Dawn's lowest altitude before this month was 240 miles (385 kilometers), so the data from this current orbit bring the dwarf planet into much sharper focus.
«Read the rest of this article»
Written by Elizabeth Landau
NASA's Jet Propulsion Laboratory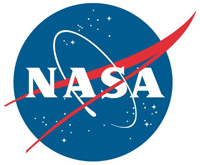 Pasadena, CA – NASA has selected six astrophysics Explorers Program proposals for concept studies. The proposed missions would study gamma-ray and X-ray emissions from clusters of galaxies and neutron star systems, as well as infrared emissions from galaxies in the early universe and atmospheres of exoplanets, which are planets outside of our solar system.
Three of these proposed missions, called FINESSE, SPHEREx and CASE, are managed by NASA's Jet Propulsion Laboratory in Pasadena, California. FINESSE and CASE additionally have their principal investigator based at JPL.
«Read the rest of this article»
Written by Molly Porter
NASA's Marshall Space Flight Center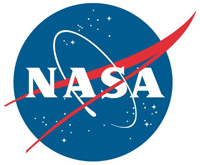 Huntsville, AL – About 3 billion years ago, a pair of orbiting black holes collided to form a single object with 49 times the mass of our sun. The event unleashed powerful gravitational waves—ripples in the very fabric of space and time—that reached Earth seconds before 4:12am CST on January 4th, 2017.
That's when they were detected by the ground-based twin Laser Interferometer Gravitational-Wave Observatory (LIGO) facilities in Hanford, Washington, and Livingston, Louisiana.
The event, known as GW170104, after the date, is the third detection of gravitational waves by LIGO. Located at a distance of about 3 billion light-years, the coalesced black hole is twice as far away as both of the two mergers previously detected.
«Read the rest of this article»
Written by Elizabeth Landau
NASA's Jet Propulsion Laboratory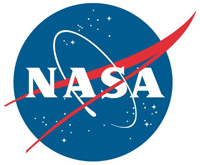 Pasadena, CA – Scientists have long thought that Ceres may have a very weak, transient atmosphere, but mysteries lingered about its origin and why it's not always present. Now, researchers suggest that this temporary atmosphere appears to be related to the behavior of the sun, rather than Ceres' proximity to the sun.
The study was conducted by scientists from NASA's Dawn mission and others who previously identified water vapor at Ceres using other observatories.
«Read the rest of this article»