Topic: Geneva Bell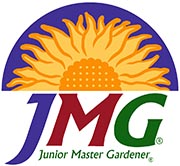 Clarksville, TN – On June 24th through June 28th, 2019, the Montgomery County Cooperative Extension's 4-H and Master Gardener programs are teaming up to present a free day camp for children and teens. It will take place in Brandon Hill Heritage Youth Garden at 1202 Commerce Street in Clarksville.
Each morning, from 9:00am to noon, registered youths will learn about gardening and nature by participating in fun lessons and activities. Participants who attend throughout the week will earn Junior Master Gardener certificates.
«Read the rest of this article»
Sponsors, volunteers gather for Brandon Hills gala
Clarksville, TN – Clarksville Mayor Kim McMillan helped sponsors and volunteers kick off the growing season at the Brandon Hills Heritage Youth Spring Garden Gala on Tuesday.
The Heritage Youth Garden, at 1202 Commerce Street, was started by Geneva Bell as a community project to grow wholesome produce and teach youngsters about how food is produced. It is now managed by the UT Extension Service, with assistance from community volunteers, the City of Clarksville and Montgomery County.
«Read the rest of this article»
Grant is one of nearly 900 to be awarded through the inaugural Darden Restaurant Community Grants Program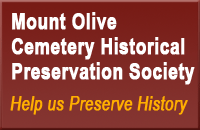 Clarksville, TN – Mt Olive Historical Preservation Society has received a $2000 grant as part of the inaugural Restaurant Community Grant Program from the Darden Foundation, the charitable arm of Darden Restaurants Inc.
The Restaurant Community Grant Program is a local grants program intended to help support nonprofit organizations in the hundreds of communities Darden and its restaurant brands serve. The donation will enable Mt Olive Society's Brandon Hill Youth Heritage Garden program to reach scores of young people in the Montgomery County community.
«Read the rest of this article»
By Geneva Bell
When the Washington D.C.-based Female Re-Enactors of Distinction (FREED) come to the Clarksville area in February, members of the public, youth and adult, will have several opportunities to meet FREED, see them in their 1860s period costumes, and learn from FREED's historical interpretations of notable African-American women of the Civil War era.
With the exception of the February 5th Freedmen's Cotillion, the programs are free of charge.
On Friday, February 4th, the public is invited to a program featuring FREED at the Jefferson Davis State Historic Site, from 12:30pm to 3:00pm. Jefferson Davis State Historic Site is at 258 Pembroke-Fairview Road in Fairview, Kentucky. Park Manager Ron Sydnor can be reached at 270-889-6100. «Read the rest of this article»

In early May, volunteers from around Clarksville prepared to spend an entire Saturday in the nearly forgotten Mount Olive Cemetery, clearing out weeds and fixing worn, broken headstones.
Austin Peay State University geology professor Dr. Daniel Frederick prepped the historic site, where some 1,300 African-Americans are buried, by using ground penetrating radar to locate many of the unmarked graves. Dr. David Nelson, assistant professor of history at APSU, helped organize volunteers, which included several groups of APSU students. Excitement grew around Clarksville as residents prepared to clean up the debris and garbage littering the old cemetery.
"To me, these people buried here are the pioneers of Clarksville," Geneva Bell, executive director and president of the Mount Olive Historical Preservation Society, said shortly before the May cleanup day. "Some of them were born into slavery, but they're the ones that did the manual labor, from the bottom up. Clarksville would not be what it is today without them." «Read the rest of this article»