Topic: Greeting Cards
Clarksville, TN – Local artist Amy Duncan will displaying her show "Words Are Hard," a series of 100 intricately draw handmade greeting cards, from March 30th-April 3rd at Trahern Gallery 108 on the campus of Austin Peay State University.
An opening reception is free to the public and takes place March 30th from 5:00pm-9:00pm. «Read the rest of this article»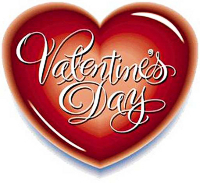 Every year Byron asks me, "What day is Valentine's on this year?"
Every year I respond, "Still on the 14th…" Oh, poor thing…
This heart-filled holiday has guys really confused, so I thought I would help them out a little. Ladies, feel free to "accidentally" email this to them.
«Read the rest of this article»
Washington, D.C. – The winter holidays are nearly here! Some of us are ready for the festivities, but many of us are still planning and shopping for decorations and gifts and organizing holiday gatherings. We want to enjoy the fun and spirit of the season, but we don't want to spend too much money or use too many resources in the process. And most of all, we want to enjoy quality time with those we love.
The good news is that we can participate in all these holiday activities and still manage to conserve resources. In doing so, we also protect our environment and protecting our environment can safeguard our health now and in the future.
«Read the rest of this article»
More than 20 cards available nationwide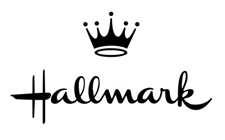 Kansas City, MO – Each year on November 11th, military Veterans all across the country are honored for their dedication and service to the United States. Hallmark offers more than 20 different cards this year to honor those Veterans on Veteran's Day. Cards are offered for specific wars, relationships and branches of service.
One card reads, "On Veteran's Day, we honor those brave men and women who have served our country so well. Their legacy lives on in every freedom we cherish and in every heart that welcomes peace. To our Veterans, we say, 'America is strong and proud because of you.'" «Read the rest of this article»
More Than 800 Million Pieces of Mail Expected Monday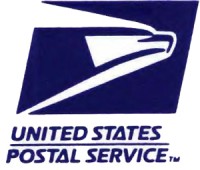 Washington, D.C. – Monday, December 20th, marks the Postal Service's busiest mailing day of the year with more than 800 million pieces of mail expected to enter the system. This represents a 40 percent increase in the average daily volume of 559 million pieces of mail.
"There's still time to mail greeting cards and ship presents," said Postmaster General Patrick R. Donahoe. "If customers get their cards and packages to us by Tuesday, December 21st, we'll get them delivered by Christmas."
December 20th is the recommended deadline for sending greeting cards and holiday letters to arrive in time for Christmas. December 21st is the recommended deadline for sending packages using Priority Mail. For those last-minute shoppers and procrastinators, the Postal Service recommends December 22nd as the last day to ship packages using Express Mail. «Read the rest of this article»