Topic: Halloween Costume
Health and safety of citizens remains a top priority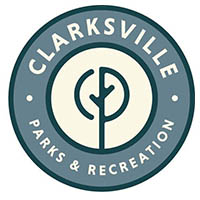 Clarksville, TN – The Clarksville Parks and Recreation Department is adapting their annual Halloween event, Fright on Franklin, into a drive-thru trick-or-treating experience due to the ongoing COVID-19 Coronavirus pandemic.
Fright on Franklin Liberty Park presented by Altra Federal Credit Union will be held from 1:00pm-4:00pm on Saturday, October 31st, 2020. Visitors will experience Halloween throughout Liberty Park as numerous local businesses distribute candy along the route. Visitors are encouraged to wear Halloween costumes but will not be allowed to leave their vehicles.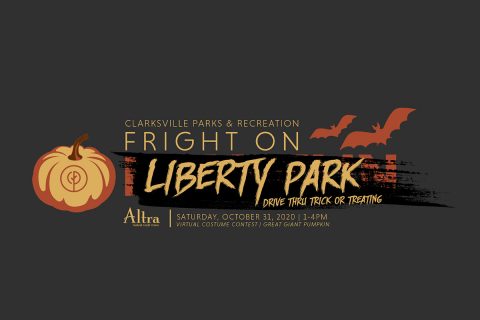 «Read the rest of this article»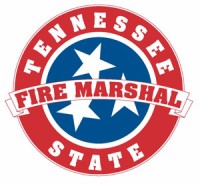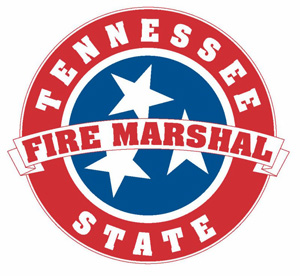 Nashville, TN – With Halloween fast approaching, the State Fire Marshal's Office (SFMO) wants to remind Tennesseans to take simple safety precautions to keep this year's Halloween festivities both fun and fire-free.
"Halloween can be an exciting time for kids and adults alike, but Tennessee revelers should pay close attention to hazards posed by candles, decorations, and costumes," said State Fire Marshal and Commerce & Insurance Commissioner Julie Mix McPeak.
«Read the rest of this article»
Clarksville, TN – In only 60 seconds fire can engulf your home.
Think about it. You have one minute between safety and disaster in case of a major home fire.
Do your children know what to do? Do you have a plan for getting out? Is there a fire escape ladder in your child's bedroom or your bedroom if they are on the second, third or fourth floor of your home? Do you have a fire extinguisher beside your kitchen stove? Have your children learned to "stop, drop and roll" in case their clothes catch on fire? Do you have smoke alarms throughout your home? Are the batteries working in your smoke alarms? Do your children know how to call 911 in case of fire or other real emergency? «Read the rest of this article»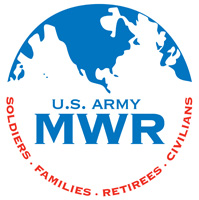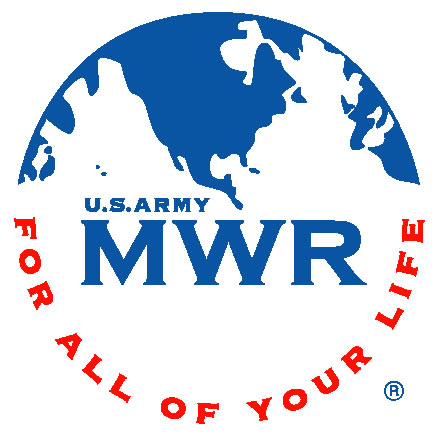 Fort Campbell, KY – Join MWR for Monster Bash at The Zone on October 24th. We're planning a great night of fun, music and prizes.
Come dressed in your costume and you might win one of the prizes for first, second and third place in the costume contest.
First place will win at $150.00 gift card, second place will win a $100.00 gift card, and third place will win a $50.00 gift card.
«Read the rest of this article»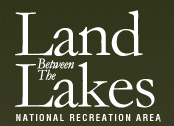 Golden Pond, KY – Come out to Land Between The Lakes National Recreation Area on Saturday, October 25th, 2014 for some kid friendly, non-scary, daytime fun at the 20th Annual Nature Station Howl-O-Ween Trail from 1:00pm until 4:30pm. Take a 1/4 mile guided woodland walk at the superhero-themed bash.
Admission is $5.00 for all ages and free for ages 4 and under.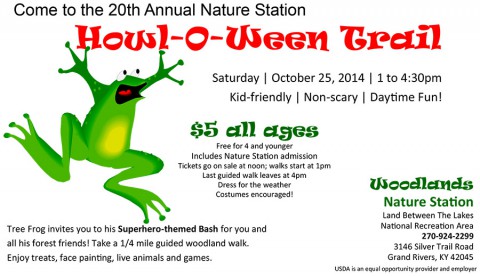 «Read the rest of this article»


Clarksville, TN – Clarksville Parks and Recreation is gearing up for all the Halloween fun, and this year, they will be introducing a new feature to the line-up: The Halloween Costume Swap!
If you have an old costume that no longer fits, isn't your style, or is just taking up too much room in your closet, Clarksville Parks and Recreation has the answer! «Read the rest of this article»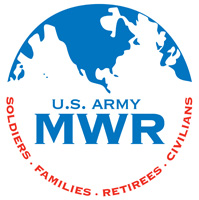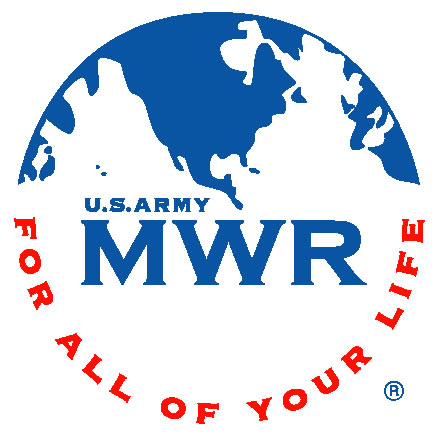 Fort Campbell, KY – MWR's Outdoor Recreation Adventure Programs is offering some exciting activities in October!
Open Climb: October 2nd, 9th, 16th and 23rd from 5:00pm to 9:00pm. For ages 5 and up. The cost is $10.00 per person, per date and includes equipment and instruction. Open climbs are available to everyone no matter their skill level or experience.
Registration deadline is 4:00pm on the day of the event.
«Read the rest of this article»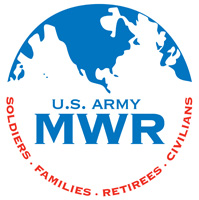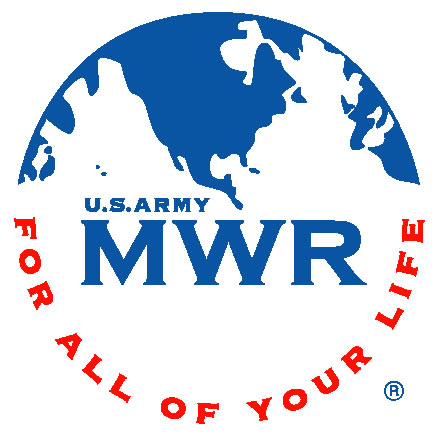 Fort Campbell, KY – Bring the entire Family to DW Recreation Center on October 26th for a Family Halloween Carnival. This free event will start at 1:00pm and last until 3:00pm.
The fun and games will include favorites such as: a duck pond, bean bag toss, lollipop tree, cupcake/cake walk, fishing booth, football throw, basketball throw, and bowling. «Read the rest of this article»
All you need is a Halloween Costume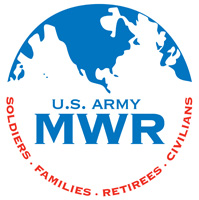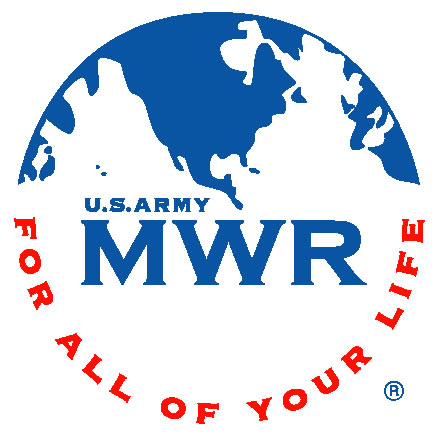 Fort Campbell, KY – Calling all ghouls, goblins, witches and ghosts! Hooper Bowling Center has a deal for you!
If you wear your Halloween costume to the bowling center on October 27th between noon and midnight or on October 30th between 9:00am and 10:00pm; they will let you bowl for only $1.00 per game and $1.00 to rent a pair of shoes.
You don't want to say "Boo" to this deal! «Read the rest of this article»