Topic: Halloween safety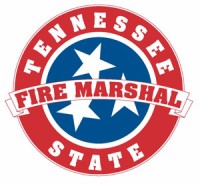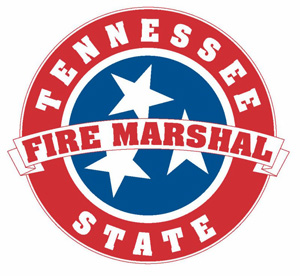 Nashville, TN – With Halloween fast approaching, the State Fire Marshal's Office (SFMO) wants to remind Tennesseans to take simple safety precautions to keep this year's Halloween festivities both fun and fire-free.
"Halloween can be an exciting time for kids and adults alike, but Tennessee revelers should pay close attention to hazards posed by candles, decorations, and costumes," said State Fire Marshal and Commerce & Insurance Commissioner Julie Mix McPeak.
«Read the rest of this article»
AAA wants you to Be Smart, Be Safe and Be Seen this Halloween
Halloween Night Creates a Scary Combination for both Pedestrians and Motorists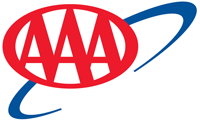 Tampa, FL – Halloween can be one of the most deadly nights of the year for both pedestrians and motorists. With the increased number of pedestrians trick-or-treating and party goers that could be impaired behind the wheel, it makes for a scary combination.
The National Highway Traffic Safety Administration (NHTSA) reports that Halloween is consistently one of the top three days for pedestrian injuries and fatalities.
«Read the rest of this article»
Twice As Many Child Pedestrians Are Killed While Walking on Halloween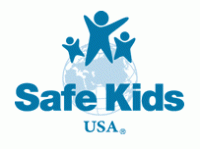 Washington, D.C. – New Safe Kids research shows only one third of parents talk to their children annually about Halloween safety. To complete this first-of-it-kind study on Halloween-safety, Safe Kids commissioned Harris Interactive to conduct a poll of 935 parents with children ages 12 and younger to assess their knowledge, attitudes and behaviors related to Halloween safety.
On average, twice as many child pedestrians are killed while walking on Halloween compared to other days of the year. On this potentially dangerous night of the year for child pedestrians, Safe Kids strongly recommends that parents prepare children to behave safely and for drivers to take extra precautions.  «Read the rest of this article»


Yes, pumpkin carving is fun. But it can turn Halloween into a nightmare, too. Just ask Brad Gruner, starting quarterback for the University of New Mexico's football team. Last year, his season ended when he cut a tendon in his throwing hand while carving a pumpkin. And for Anita Lo, owner of the West Village Restaurant Annisa, a similar accident in her teens dashed her hopes of becoming a pianist. Such injuries come as no surprise to emergency room physicians and hand surgeons who see them in droves this time of year.
«Read the rest of this article»
Child pedestrian death rate on Halloween night doubles the average, FedEx and Safe Kids USA urges kids and drivers to be alert and cautious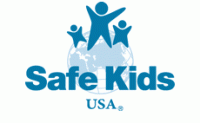 Washington, D.C. – On a potentially dangerous night of the year for child pedestrians, Safe Kids USA urges parents to prepare children to act safely and drivers to take extra precautions.  On average, twice as many kids are killed while walking on Halloween compared to other days of the year.
"Kids need proper safety instruction before they go out trick-or-treating," says Moira Donahue, Safe Kids USA Director of Pedestrian Safety Programs.  "Many kids will be out trick-or-treating while it is dark and thus more difficult for drivers to see them.  There are several simple and effective behaviors that parents can share with kids to help reduce their risk of injury.  For example, children younger than age 12 should not be alone crossing streets on this night without an adult.  If older kids are mature enough to go trick-or-treating without adult supervision, parents should make sure they go in a group and stick to a predetermined route with good lighting."
http://www.youtube.com/watch?v=2UtJru3a1Ls «Read the rest of this article»
Pedestrian accidents and recalled candy among biggest risks on Halloween Night


YONKERS, NY — Ghosts and goblins aren't the only things parents and kids should watch out for this Halloween. Consumer Reports warns that this gruesome holiday is one of the most dangerous nights of the year for pedestrians; and, recently, two candy manufacturers have issued product recalls. Complete guidelines for a safe Halloween are available online at www.ConsumerReports.org.
Halloween is the second deadliest day for all pedestrians after New Year's Day. Fatal collisions between motor vehicles and young pedestrians occur most frequently between the hours of 4 and 8 p.m. Parents should take special care to make sure their trick-or-treaters are easily visible to motorists.
«Read the rest of this article»
Here is the a list of events, and other basic information to help you have a safe and fun Halloween.
While Halloween falls on a Sunday this year, Clarksville-Montgomery County has decided not to move the official trick or treating night. They also do not set an official time for trick or treating. Most people would expect trick or treaters between the hours of 6:00pm till around 9:00pm. Fort Campbell has moved their trick or treating night to Saturday; and there, trick or treating is allowed between 6:00pm and 8:00pm.
Safety should be a primary consideration for people out and about on Halloween. Safe Kids USA offers these tips for Parents and Drivers. «Read the rest of this article»
Clarksville Police Department's officers will be out in abundance in an effort to ensure Trick-or-Treaters, as well as those celebrating the fall tradition of Halloween, have a safe and enjoyable time. There will be 30 additional officers on the streets patrolling through your neighborhoods and on the roadways around Clarksville on Halloween. We've listed some recommendations of things you can do to make Halloween safer for everyone.
Halloween should be a fun time for all involved. But, unfortunately it can also be a dangerous and deadly time due to impaired driving. According to the National Highway and Traffic Safety Administration, there have been close 5,000 traffic fatalities during Halloween between 1996-2005. Forty-four percent of those fatalities involved a driver or a motorcycle rider with a Blood Alcohol Concentration (BAC) of .08 or higher which is illegal in every state. «Read the rest of this article»