Here is the a list of events, and other basic information to help you have a safe and fun Halloween.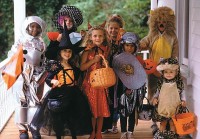 While Halloween falls on a Sunday this year, Clarksville-Montgomery County has decided not to move the official trick or treating night. They also do not set an official time for trick or treating. Most people would expect trick or treaters between the hours of 6:00pm till around 9:00pm. Fort Campbell has moved their trick or treating night to Saturday; and there, trick or treating is allowed between 6:00pm and 8:00pm.
Safety should be a primary consideration for people out and about on Halloween. Safe Kids USA offers these tips for Parents and Drivers.
Parents are reminded that there is a official curfew in the City of Clarksville for children who are not accompanied by a parent, guardian, or other adult person. For Children  under 15 years old it starts at 11:00pm; for children between 15 and 18 years old, curfew starts at 1:00am.
There are a series of fun events happening in the Clarksville Area in the next few days. Some of the fun includes multiple events are going on at Austin Peay State University, Fright on Franklin Street in Historic Downtown Clarksville,  The last few showings of Dracula the Musical at the Roxy Regional Theatre, the Bikers Who Scare Haunted House, SPIRIT, The Authentic Story of the Bell Witch in Adams, TN, and several area farms are hosting Halloween festivities. More details on the events is available below.
Austin Peay State University
Halloween Concert
Austin Peay State University is an active participant in Clarksville's  Halloween fun. Each year they host a fun Halloween Concert put on by the APSU Percussion Ensemble. This is a fun event as the concert hall is decorated and all of the performers are also in costume. However be aware that this show ALWAYS sells out. So get your tickets early! This year's concert is Friday, October 29th, 2010 at 6:00pm and 8:00pm in the MMC Concert Hall.  Admission is two cans of food (donated to Loaves & Fishes) or $3.00. Tickets are on sale at the Music Department office 931-221-7818.
Great Halloween Options for Safe trick or Treating (G.H.O.S.T.)
APSU will be hosting Great Halloween Options for Safe trick or Treating (G.H.O.S.T.) on Sunday from 4:00pm till 7:00pm  at the UC Plaza in the heart of their downtown campus. The event is a longtime tradition at APSU, and is sponsored by the Student Government Association (SGA). Originally intended for the children of APSU students, faculty and staff, G.H.O.S.T. also draws in children from the local community. APSU clubs and organizations, as well as groups from the community, hand out candy, give away books and paint children's faces. Bring your children in costume for some safe and fun trick or treating. Hundreds of children will be on hand in their halloween best.
As part of this event the Phi Kappa Phi (PKP) distributes book for children;  they gave more than 1,500 books to community children last year. Since the inception of the Candy for the Mind project in 2003, hundreds of children who trick-or-treat at APSU have been thrilled to receive a book as a Halloween treat.
Lorraine Warren to speak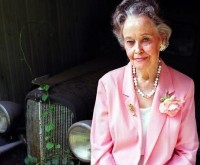 Tonight Lorraine Warren, ghost hunter and frequent guest on A&E's Paranormal State, will be speaking about her many years of paranormal and investigative experience in Clement Auditorium at 7:30 p.m. The event is free and open to the public.
Historic Downtown Clarksville
Dracula the Musical at the Roxy Regional Theatre
If you have not yet seen the Roxy Regional Theatre's Production of Dracula the Musical you don't have much time left. There are only three performances remaining of this great show. While you may have read a bad review from the Leaf Chronicle, but  don't believe the hype! You can check out our review, or you can just watch the video below!
It's even better in person!
Fright on Franklin Street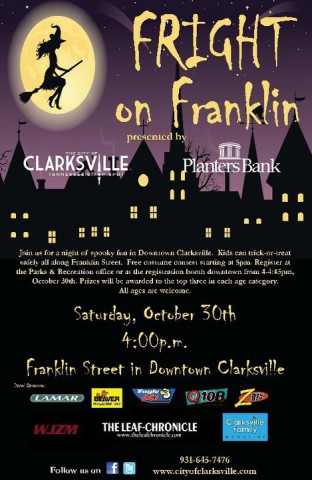 The 2nd Annual Fright on Franklin, presented by The City of Clarksville and Planter's Bank, will take place, Saturday, October 30th starting at 4:00pm. This free, family friendly and award winning event is for adults and kids of all ages and will feature safe trick-or-treating, costume contests, and much more!
Fright on Franklin festivities will begin with local businesses lining Franklin Street and Downtown Clarksville where kids can trick-or-treat safely with the supervision of their parents.
The Costume contest is open to all ages and will kick off at 5:00pm. Participants can register from now until October 29th at Parks and Recreation or during the day of the event from 4:00pm-4:45pm at the registration booth on Franklin Street. There is no fee to enter the contest.
Costumes will be judged in several age categories and the top three winners in each category receiving a prize. The age categories will be as follows: Ages 0-3, 4-7, 8-12, 13-17, 18-54, and 55 and Up. All costumes should be in good taste and appropriate for a family event.
This is sure to be a night of frightful fun for everyone!  For more details on the event and information about being a business vendor, contact the Clarksville Parks and Recreation Office at 931-645-7476 or visit www.cityofclarksville.com/parksandrec.
Faith Outreach Church's All-American Fair
The 8th Annual All-American Fair will be held at Faith Outreach Church 731 Windermere Dr, Saturday from 2pm till 5pm.  There will be over 35 booths, Large and small inflatable's, pony rides $2.00, a costume contest for kids and plenty of food to eat.  Entrance is $5.00 for a band all the booths and rides (excluding the pony) or .25 entrance and purchase individual tickets.  That's this Saturday…..  Call 931-358-3010
Bikers Who Scare  Haunted House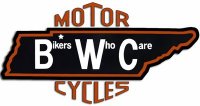 For those looking for something a little more scary, this is  the place for you! The 8th Annual Bikers Who Scare Haunted House is being held in the old Carmike Theater located at 1955 Madison Street. It opens 7:00pm each night  until the 31st. The cost is  $10.00 per person, but the money goes for some really good causes via the Bikers Who Care
Children's Charities. For more information and photos visit:
Boyds Pumpkin Patch
Boyds Pumpkin Patch is open until Sunday from 8:30am through 6:00pm. They are more than just a place to get your Halloween pumpkins, Gourds, and Winter Squashes. Pumpkins are 25 cents/lb. (most pumpkins are between 8 and 20 lb. costing $2 to $5 each.
They also feature a six acre corn maze. Admission is $4 for age six years old and up, five years and younger admitted for free. The last entry into the Corn Maze  is at 5:20pm to give people time to finish before the close.
They have some simple rules for the corn maze…
Corn Mazes are fun, but please observe the Corn Maze Rules to keep everyone safe and preserve the maze.
You must stay on path
Do not go into corn rows
Do not pick corn
Do not throw corn
No running
Do not break stalks
No Smoking
Young children must be accompanied by an adult
Parents use reasonable judgment in deciding whether to accompany children as they cannot be seen or heard from outside the maze
Riverview Mounds Farm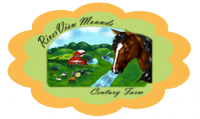 RiverView Mounds is a Certified TN Century Farm (Directions) whose mission is to provide education and enjoyment of agriculture and the outdoors in a safe, family friendly environment. Whether you are enjoying the 13 different varieties of animals found in our petting zoo or taking your next trip down their awesome tunnel slide, you & your loved ones will make memories to be cherished for years to come! Their fall festival runs through Sunday. They are open from 10:00am – 6:00pm Saturday and Sunday. Admission is $7.00 on Saturday and $6.00 on Sunday for ages 3 & older; age 2 & under are admitted for free. There are a few things not included in the admission price:
Pony Rides – $5
Barrel Train Rides – $2
Concessions – Nothing over $4
Feed for animals – 25 cents per handful
This weekend they are offering a ton of fun family friendly events including:
PIG RACING!
Hayride to the Mississppian Mounds, a nationally recognized historic landmark!
Pumpkin Patch
5 acre corn maze
Petting Zoo
40′ Tunnel Slide "The Black Hole"
Barrel Train Rides
Pony Rides
Corn Crib
Hay Climbing Mountain
Tractor Tires Jungle Gym
BunnyVille
Giant Sand Digging Pit
Tiny Tots Play Area
Horse Shoes
Giant Checkers Board
Relaxing Hammocks
Beautiful photo settings
Corn Stalks & many more fall decorating needs
Full Concessions Stand
Spirit in Adams, TN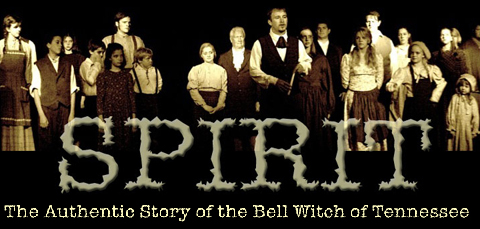 Community Spirit has announced their annual production of SPIRIT, The Authentic Story of the Bell Witch which is running through Saturday evening. The play written by local playwright David Alford will be held outside at the Bell School Pavilion in Adams, Tennessee.
Show time is 7:00pm with tickets $15.00 for Adults and $8.00 for students. Tickets may be purchased online at www.bellwitchplay.com with paypal or in person at the Robertson County Chamber of Commerce, the Bell School in Adams or by phone at 615-696-1300.
The Schoolhouse Cafeteria in the Adams Antique Mall will be open for dinner before each performance.