Topic: Hepatitis C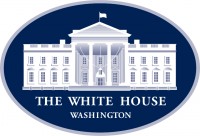 Washington, D.C. – PRESIDENT Donald Trump: Well, thank you very much. And welcome to Dan O'Day, CEO of Gilead. You know what that is because it's been in the news and the company has been in the news, and it's a great American company that's done incredible work on HIV and hepatitis C. And I hear that — that's what's happening with hepatitis is the great — a great medical story. Really, a great medical story. I've been hearing about that. It's fantastic, Dan.
I'm pleased to announce that Gilead now has an EUA from the FDA for remdesivir. And you know what that is because that's been the hot thing also in the papers and in the media for the last little while.
«Read the rest of this article»
Written by Curtis Johnson
Tennessee State Representative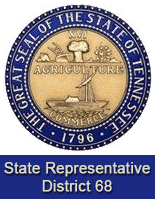 Nashville, TN – The first session of the 110th Tennessee General Assembly adjourned on May 10th, 2017, after passing major legislation that will benefit Tennesseans for generations to come. This is Part 4 of a 12 Part report.
This includes a measure making Tennessee the first state in the nation to offer all adults without a degree tuition-free access to community college; a new law rebuilding a safe and reliable transportation network, while reallocating revenues to maximize taxpayers' return on that investment; and a bill which provides a responsible path to improve access to broadband through investment, deregulation, and education.
Action in the General Assembly also included passage of a balanced budget which takes on no new debt, as well as legislation protecting the elderly, enhancing the state's robust job growth, cracking down on crime, and boosting efforts as the fastest improving state in the nation in K-12 student achievement. Following is a report on key legislation passed this year.
«Read the rest of this article»
Disease that Can Destroy Livers on the Rise

Nashville, TN – The Tennessee Department of Health is issuing a public health advisory urging residents to increase their awareness about Hepatitis C, a life-threatening disease spread by direct contact with blood from an infected person.
The rate of acute Hepatitis C cases in Tennessee has more than tripled in the last seven years, and the steadily increasing number of cases may only represent "the tip of the iceberg" of the state's Hepatitis-C epidemic, according to TDH Commissioner John Dreyzehner, MD, MPH. «Read the rest of this article»
May is Hepatitis Awareness Month

Nashville, TN – Hepatitis C is a deadly but treatable disease; that's why the Tennessee Department of Health is sharing a reminder about the importance of getting tested.
May is Hepatitis Awareness Month, a perfect time to know your status and seek treatment if needed.
«Read the rest of this article»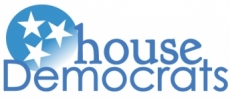 Nashville, TN – A proposal bringing medical marijuana to Tennessee was brought to the House of Representatives floor Tuesday for consideration.
This is the first time a medical marijuana proposal has made it to the floor for a vote. The proposal was in the form of an amendment by Representative Sherry Jones (D-Nashville) to HB0582. «Read the rest of this article»
Written by Michelle Moses-Eisenstein, M.P.H. and Corinna Dan, R.N., M.P.H., 
U.S. Department of Health and Human Services
During May's month-long observance of Hepatitis Awareness Month, we also observe National Hispanic Hepatitis Awareness Day (NHHAD) on May 15th. NHHAD is an annual event organized by the Latino Commission on AIDS to raise awareness of viral hepatitis and encourage testing, diagnosis, and linkage to care. We invite you to learn more about viral hepatitis among Hispanics and take action.
Earlier this year, researchers published a study  on hepatitis C prevalence among Hispanic/Latino adults in the United States using data from the National Health and Nutrition Examination Survey (NHANES) and the Hispanic Community Health Study/Study of Latinos (HCHS/SOL). «Read the rest of this article»
Baby Boomers at Greatest Risk for Silent Killer Hepatitis C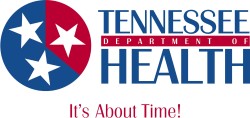 Nashville, TN – Do you have hepatitis C, a potentially deadly viral disease? Do you know if you are more likely to have it than someone else?
The Centers for Disease Control and Prevention now has a free, five-minute online assessment that can tell you if you are at risk.
There are different types of viral hepatitis. Hepatitis A and B can be prevented with vaccines and Hepatitis C can often be cured if diagnosed and treated early. It's important for individuals, particularly baby boomers, to know if they have any form of hepatitis. «Read the rest of this article»

Clarksville, TN – A woman is charged with Aggravated Assault after allegedly stabbing her husband with a needle contaminated with Hepatitis C.
On May 17th, 2012, Clarksville Police opened an investigation into an allegation that Nakesha Eastland may have stabbed her husband with a needle contaminated with Hepatitis C on April 27th, 2012, time frame.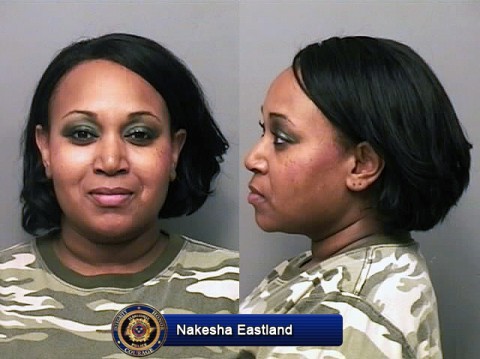 «Read the rest of this article»