Topic: Holiday Shopping Poll
Seven percent of Americans still paying off last year's holiday debt

Yonkers, NY – A majority of Americans say they're looking forward to the winter holidays with a quarter of respondents "really looking forward" to the season's greetings, but most don't plan to break the bank this year, according to Consumer Reports' first holiday poll.
Consumer Reports' poll found 62 percent of respondents are excited about the coming of the winter holidays, while only one in 10 of those surveyed have caught the holiday humbug and said they're not at all energized about this festive time of year. «Read the rest of this article»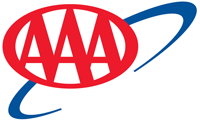 Tampa, FL – Retailers are preparing for a busy holiday shopping season as ninety-one percent of consumers plan on purchasing gifts this year, according to a recent AAA Consumer Pulse™ Holiday Shopping survey.
Nearly one in three shoppers (28%) will wait until the final two weeks of November to purchase their gifts. Twenty-four percent of people began their holiday shopping before November, taking advantage of early retail discounts, while the remaining consumers (29%) will wait until December to purchase gifts. «Read the rest of this article»
Crowds and Long Lines, Gaining Weight, Aggressive Drivers Top List of Americans' Holiday Aggravations; Holiday Tipping is among the least Dreaded

Yonkers, NY – Although a whopping 94 percent of holiday shoppers say they're at least somewhat enjoying the holiday season this year, one in five feel that gift shopping itself is one of the things they absolutely dread about the holiday season, according to a Consumer Reports Holiday Poll.
At the top of the dreads list: crowds and long lines, which drew the ire of 58 percent of poll respondents.  «Read the rest of this article»
101 Million Plan to Hit the Stores This Week; Post-holiday Bargains, Gift Card Redeeming, Gift Returns Are Most Common Motivators


Yonkers, NY – The 2011 holiday shopping season will seemingly extend at least another week, as four in ten Americans plan on hitting the stores over the next few days, according to a new Consumer Reports poll. Of those who will be shopping the week after Christmas, 82 percent said the lure of post-holiday sales was the biggest reason, 47 percent want to redeem their newly-received gift cards, and 31 expect to be returning gifts.
The Consumer Reports poll also revealed why many Americans won't be hitting the stores this week.  Forty-six percent of survey respondents who won't be shopping said they just can't deal with any more crowds, 44 percent are simply sick of shopping, while 20% said that they were out of money. «Read the rest of this article»
Forty-four Percent Cite Personal Finance, National Economic Woes as Biggest Concern; Four in Ten Say Getting a Good Deal Will be More Important This Year

Yonkers, NY – Roughly 200 million Americans are expected to go shopping for gifts this holiday season, although with slightly less optimism than last year.  According to a new Consumer Reports Holiday Shopping Poll, just 33 percent of Americans said they expect to be happier this holiday season than last, compared to 40 percent who felt that way a year ago.
The full results of the Consumer Reports Holiday Shopping Poll are available at www.ConsumerReports.org. «Read the rest of this article»