Topic: Hurricane Maria
Written by Samson Reiny
NASA's Earth Science News Team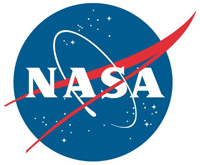 Washington, D.C. – On September 20th, 2017, Hurricane Maria barreled across Puerto Rico with winds of up to 155 miles per hour and battering rain that flooded towns, knocked out communications networks and destroyed the power grid.
In the rugged central mountains and the lush northeast, Maria unleashed its fury as fierce winds completely defoliated the tropical forests and broke and uprooted trees. Heavy rainfall triggered thousands of landslides that mowed over swaths of steep mountainsides.
In April a team of NASA scientists traveled to Puerto Rico with airborne instrumentation to survey damages from Hurricane Maria to the island's forests.
«Read the rest of this article»
Written by Dwayne Brown
NASA Headquarters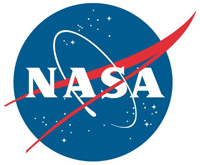 Washington, D.C. – After several months of downtime since Hurricane Maria struck the island of Puerto Rico, the Arecibo Observatory Planetary Radar has returned to normal operation, providing the highest-resolution images to date of near-Earth asteroid 3200 Phaethon during its December 2017 close approach to Earth.
The radar images, which are subtle at the available resolution, reveal the asteroid is spheroidal (roughly ball-shaped) and has a large concavity, or depression, at least several hundred meters in extent near its equator, and a conspicuous dark, circular feature near one of the poles. Arecibo's radar images of Phaethon have resolutions as fine as about 250 feet (75 meters) per pixel.
«Read the rest of this article»

Clarksville, TN – When Hurricane Maria — a Category 4 hurricane with winds up to 150 mph — ripped through the island of Puerto Rico on September 20th, 2017, the fury of Mother Nature appeared relentless, but Puerto Rico native and Austin Peay State University senior psychology major Maydaliz Bultron knew better than most that the damage left in the storm's wake would be the true challenge for the island and its people.
"I grew up in Puerto Rico and I lived through Hurricane George (in 1998), so I understand what life is like in the wake of a storm," Bultron said. "I remember things like not having running water and having to get ready for school in the dark with candles because the electricity had been knocked out during the storm."
«Read the rest of this article»
Written by Alan Buis
NASA's Jet Propulsion Laboratory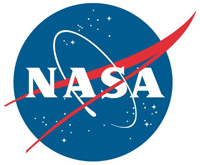 Pasadena, CA – A NASA-produced map showing areas of eastern Puerto Rico that were likely damaged by Hurricane Maria has been provided to responding agencies, including the Federal Emergency Management Agency (FEMA).
The hurricane, a Category 4 storm at landfall on Puerto Rico on September 20th, caused widespread damage and numerous casualties on the Caribbean island, an unincorporated U.S. territory with a population of about 3.4 million.
«Read the rest of this article»
Written by Andrew Good
NASA's Jet Propulsion Laboratory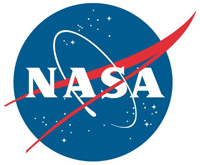 Pasadena, CA – Disaster relief workers on the ground in Mexico City were responding to this week's 7.1-magnitude earthquake by using a suitcase-sized radar instrument capable of detecting human heartbeats under rubble.
This technology was developed by NASA's Jet Propulsion Laboratory, Pasadena, California, and the Department of Homeland Security's Science and Technology Directorate in Washington. FINDER, which stands for Finding Individuals for Disaster and Emergency Response, was developed as a collaboration between the two agencies.
«Read the rest of this article»
Written by Rob Gutro
NASA's Goddard Space Flight Center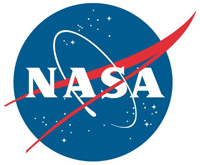 Greenbelt, MD – Satellite data is enabling forecasters to look inside and outside of powerful Hurricane Maria. A NASA animation of satellite imagery shows Hurricane Maria's first landfall on the island of Dominica.
NASA's GPM satellite provided a 3-D look at the storms within that gave forecasters a clue to Maria strengthening into a Category 5 storm, and NASA's Aqua satellite gathered temperature data on the frigid cloud tops of the storm.
«Read the rest of this article»