Topic: Hydrocodone
Tennessee Division of Health Care Finance and Administration
Nashville, TN – A Weakley County woman is charged in nearby Madison County with TennCare fraud involving doctor shopping, which involves fraudulent use of the state's healthcare insurance program to obtain controlled substances.
«Read the rest of this article»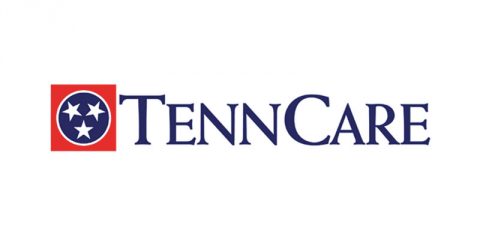 Nashville, TN – A Houston County woman is charged in Montgomery County with TennCare fraud for creating and filling fraudulent prescriptions, using TennCare as payment.
The Office of Inspector General (OIG) with the assistance of the 19th Judicial Drug Task Force today announced the arrest of Chrystal Hope Hastings, 44, of Erin, TN. She is charged with 31 counts of TennCare fraud and 25 counts of prescription drug fraud.
«Read the rest of this article»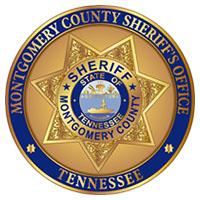 Clarksville, TN – Deputies with the Montgomery County Sheriff's Office have confiscated nearly $50,000 in drugs, pills, cash, electronics, and firearms during a traffic stop.
Early Monday morning, Deputy Dale BeCraft initiated a traffic stop on Zinc Plant Road. The driver, Mario Andretti Reed, 46, initially stopped but then drove off at a high rate of speed.
Reed's vehicle, a 2003 Nissan Maxima, was later spotted by Deputy David Cox who initiated a second traffic stop on Elk Drive.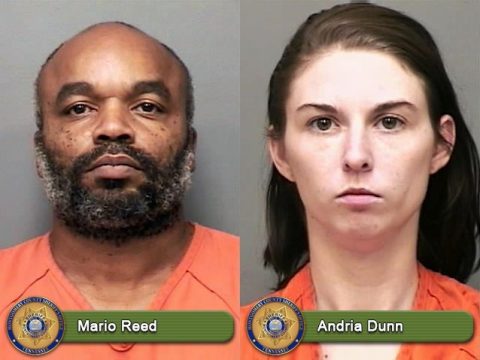 «Read the rest of this article»
Written by Curtis Johnson
Tennessee State Representative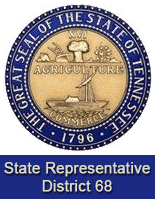 Nashville, TN – The first session of the 110th Tennessee General Assembly adjourned on May 10th, 2017, after passing major legislation that will benefit Tennesseans for generations to come. This is Part 5 of a 12 Part report.
This includes a measure making Tennessee the first state in the nation to offer all adults without a degree tuition-free access to community college; a new law rebuilding a safe and reliable transportation network, while reallocating revenues to maximize taxpayers' return on that investment; and a bill which provides a responsible path to improve access to broadband through investment, deregulation, and education.
Action in the General Assembly also included passage of a balanced budget which takes on no new debt, as well as legislation protecting the elderly, enhancing the state's robust job growth, cracking down on crime, and boosting efforts as the fastest improving state in the nation in K-12 student achievement. Following is a report on key legislation passed this year.
«Read the rest of this article»
Tennessee State Representative Curtis Johnson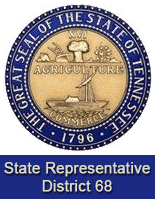 Nashville, TN – The 109th Tennessee General Assembly adjourned on April 22nd, 2016 to become a part of Tennessee history with passage of major legislation to reduce crime, cut tax burdens, spur job growth, accelerate the state's success in K-12 education, boost the number of college graduates, curb drug abuse and curtail drunk driving.
State lawmakers also passed significant legislation to ease traffic congestion, reduce child abuse, aid farmers, increase access to healthcare and medication, increase voter participation and provide a safer environment for the elderly.
Following, please find a copy of some of the highlights of this year's legislative action.
«Read the rest of this article»
Also, CR looks at the prescription painkiller epidemic, efforts to curb overuse of opioids, and surprising truths about medical marijuana

Yonkers, NY – Persistent and chronic pain can be a frustrating, debilitating and expensive problem. According to the June issue of Consumer Reports, 125 million Americans in pain spend about $300 billion on treatments and care every year. But not all of that care is effective, and some of it may be costly or even dangerous.
To help consumers make better, more informed choices, Consumer Reports took a closer look at the issue of treating pain in a special report on what works and what doesn't—and developed guidance on how to treat common ailments—including back, neck and joint pain.
«Read the rest of this article»
Tennessee State Representative Curtis Johnson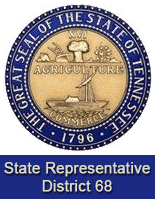 Nashville, TN – The Montgomery County Legislative Delegation had the honor of meeting with Austin Peay State University President Alisa White and six students from their honors program this week. They came to the Legislature to showcase their undergraduate research and what they're working on at the moment.
The faculty that accompanied them was the Provost and Vice President for Academic Affairs, Dr. Rex Gandy, Director of Business and Community relations Carol Clark, and the Director of the Honors Program, Dr. Linda Barnes. These students are very bright and creative and deserve recognition.
«Read the rest of this article»
CR urges U.S. Food and Drug Administration to take stronger steps to reduce the dangers of pain-relief medications

Yonkers, NY – Some pain relief medications can be as addictive as heroin and are rife with deadly side effects.
Every day, 46 people in the U.S. die from legal pain pills and for each death, more than 30 people are admitted to an emergency room because of opioid complications. Consumer Reports has taken a close look at the dangers of prescription and over-the-counter painkillers and is calling on the U.S. Food and Drug Administration (FDA) to do more to make these drugs safer. «Read the rest of this article»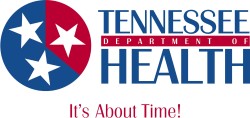 Nashville, TN – Effective this month, under a new Tennessee law, prescriptions for opioid pain medicines and benzodiazepine medicines may not be dispensed in Tennessee in quantities exceeding a 30-day supply.
The new limits apply to all dispensers of these medications, including pharmacies, dispensaries and mail-order programs located either in or out of Tennessee. «Read the rest of this article»

Nashville, TN – In an effort to fight prescription drug abuse and misuse in Tennessee, representatives from the Governor's Office, Department of Safety and Homeland Security, and the Department of Mental Health on Wednesday attended the first meeting of the Interstate Prescription Drug Task Force in Ashland, KY.
Tennessee joins Kentucky, Ohio, and West Virginia in forming a multi-state alliance to fight prescription drug abuse on several fronts.
Law enforcement officials consider prescription drug abuse an increasing problem in Tennessee, which consistently ranks as one of the top states in the country for the use of prescribed medications. «Read the rest of this article»