Topic: Internet Scammers
Identity Crimes Unit Offers Tips for Protection

Nashville, TN – The Tennessee Department of Safety and Homeland Security's Identity Crimes Unit urges all citizens to protect themselves against identity crimes, including theft and fraud, this holiday season.
"Millions of shoppers will take advantage of 'Black Friday' or 'Cyber Monday' holiday sales this year. We just want to encourage consumers to take extra precautions to prevent fraudulent use of their personal information," Tennessee Highway Patrol Major Stacy Williams said. He oversees the department's Identity Crimes Unit. «Read the rest of this article»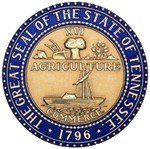 Nashville, TN – Tennessee State Representative Joe Pitts (D-Clarksville) wants to remind everyone that scam artists, especially during the holiday season, are playing the role of Scrooge and as the old saying goes, "if it sounds to good to be true, it probably is".
"Holidays bring concerns about scams. Exercise caution when approached because something that sounds too good to be true, probably is," Pitts said. «Read the rest of this article»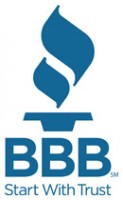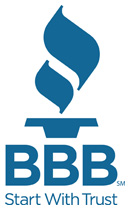 Nashville, TN – Scammers are busy this time of the year! Whether it's on the Internet, at the stores, or even at your front door…they are ready to take your hard-earned cash! Here are some tips from the Better Business Bureau (BBB) on scams to look out for.
Internet Scams: Be on the lookout for fake websites offering bargain prices, especially on those hard to find gifts, or the hot gifts for 2012. These sites tout "too-good-to-be-true" prices on these items, with a professional looking website and testimonials from "happy customers." The scam artists will take your money and won't send you the merchandise! Don't just trust a site – check it out at www.Nashville.BBB.org. «Read the rest of this article»
Tips on how long to keep important financial papers

Yonkers, NY – Consumer Reports' tests of 19 cross-cut paper shredders revealed four recommended models (Black & Decker CC1500, Go EcoLife GXC120Ti, and two from Staples, the SPL-TXC22A console type and wastepaper basket-type, respectively.)
These models were easy to operate, shredded paper faster than the others, had fewer paper jams, and required less frequent emptying. They were also among the most expensive units tested, costing $150.00 to $270.00.
Consumer Reports' testers fed the 19 shredders about 25,000 pages (left over from a recent printer test). Two types of shredders were tested: With a pull-out console model, you empty the device pulling out a drawer that collects the shreds; with a wastepaper-basket shredder, you lift the shredder mechanism off of a basket that holds the shreds.  Each one met its claims for paper handling and destroying credit cards. The units that claimed to handle data discs (CDs and DVDs), paper clips, and staples, managed those items too. «Read the rest of this article»
Nashville, TN – With the winter holiday shopping season under way, millions of shoppers are looking for bargains from online retailers. But be warned, savvy consumers: You're on the wish list of Internet scammers and identity thieves.
Do your best to ruin their holidays, by following these tips:
Know your retailer. Confirm the online seller's physical address and phone number, in case you have questions or problems. If you get an e-mail or pop-up message while you're browsing that asks for personal or financial information, don't reply or click on the link in the message. Legitimate companies don't ask for this information via e-mail. When the web page asks for your credit card information, the web address in the browser window should begin with "https://" instead of "http://." «Read the rest of this article»