Topic: Ionosphere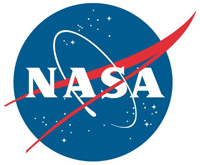 Greenbelt, MD – NASA has selected a new pathfinding CubeSat mission to gather data not collected since the agency flew the Dynamics Explorer in the early 1980s.
The new mission, called Dione after the ancient Greek goddess of the oracles, will carry four miniaturized instruments to study how Earth's upper atmospheric layers react to the ever-changing flow of solar energy into the magnetosphere — the enveloping bubble of magnetic field around Earth that deflects most of the particles that erupt from the Sun. Earth's upper atmosphere is where most low-Earth-orbiting satellites reside, and their orbits are strongly affected by sudden density changes created by space weather.
«Read the rest of this article»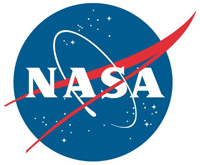 Pasadena, CA – NASA has selected four Discovery Program investigations to develop concept studies for new missions. Although they're not official missions yet and some ultimately may not be chosen to move forward, the selections focus on compelling targets and science that are not covered by NASA's active missions or recent selections. Final selections will be made next year.
NASA's Discovery Program invites scientists and engineers to assemble a team to design exciting planetary science missions that deepen what we know about the solar system and our place in it.
«Read the rest of this article»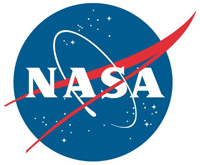 Greenbelt, MD – NASA's MAVEN (Mars Atmosphere and Volatile EvolutioN) spacecraft has discovered "layers" and "rifts" in the electrically charged part of the upper atmosphere (the ionosphere) of Mars. The phenomenon is very common at Earth and causes unpredictable disruptions to radio communications.
However, we do not fully understand them because they form at altitudes that are very difficult to explore at Earth. The unexpected discovery by MAVEN shows that Mars is a unique laboratory to explore and better understand this highly disruptive phenomenon.
«Read the rest of this article»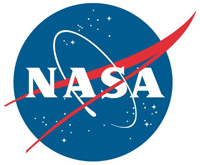 Washington, D.C. – After a successful Thursday night, October 10th, 2019 launch, NASA's Ionospheric Connection Explorer (ICON) spacecraft is in orbit for a first-of-its-kind mission to study a region of space where changes can disrupt communications and satellite orbits, and even increase radiation risks to astronauts.
A Northrop Grumman Stargazer L-1011 aircraft took off at 7:31pm CDT from Cape Canaveral Air Force Station in Florida carrying ICON, on a Northrop Grumman Pegasus XL rocket, to launch altitude of about 39,000 feet.
«Read the rest of this article»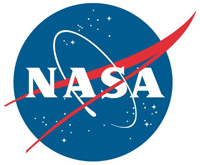 Greenbelt, MD – By 2024, NASA will land astronauts, including the first woman and next man, on the Moon as part of the Artemis lunar exploration program. This won't be the first time NASA takes the name Artemis to the Moon though.
Two robotic spacecraft orbiting the Moon today were initially known as ARTEMIS — short for Acceleration, Reconnection, Turbulence and Electrodynamics of the Moon's Interaction with the Sun. Since 2011, these spacecraft have been sending scientists valuable information about the lunar environment, and laying groundwork critical to returning humans to the Moon.
«Read the rest of this article»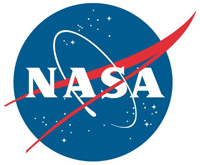 Greenbelt, MD – In June 2019, the NASA twin E-TBEx CubeSats — short for Enhanced Tandem Beacon Experiment — are scheduled to launch aboard the Department of Defense's Space Test Program-2 launch.
The launch includes a total of 24 satellites from government and research institutions.
They will launch aboard a SpaceX Falcon Heavy from historic Launch Complex 39A at NASA's Kennedy Space Center in Florida.
«Read the rest of this article»
NASA Langley Research Center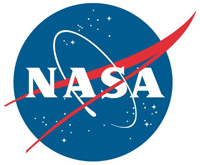 Hampton, VA – Chill out. That's the current message from the Sun to Earth's upper atmosphere says NASA.
To be more precise, as the Sun settles into a cyclical, natural lull in activity, the upper atmosphere, or thermosphere — far above our own climate system — is responding in kind by cooling and contracting.
Could that have implications for folks down here on the surface? Absolutely not. Unless, that is, you're someone with a vested interest in tracking an orbiting satellite or space debris.
«Read the rest of this article»
Written by Sarah Frazier
NASA's Goddard Space Flight Center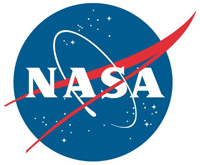 Greenbelt, MD – In October 2018, NASA is launching the Ionospheric Connection Explorer, or ICON, to study Earth's dynamic interface to space.
Its combination of remote and in situ measurements will help scientists better understand this region — and how it changes in response to both space weather from above and terrestrial weather from below, a dynamic mix that can affect our communications, satellites and astronauts.
«Read the rest of this article»
Written by Eric Villard / Laura Betz
NASA's Goddard Space Flight Center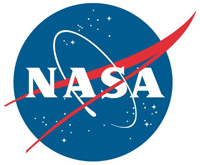 Greenbelt, MD – NASA's James Webb Space Telescope, the most ambitious and complex space observatory ever built, will use its unparalleled infrared capabilities to study Jupiter's Great Red Spot, shedding new light on the enigmatic storm and building upon data returned from NASA's Hubble Space Telescope and other observatories.
Jupiter's iconic storm is on the Webb telescope's list of targets chosen by guaranteed time observers, scientists who helped develop the incredibly complex telescope and among the first to use it to observe the universe. One of the telescope's science goals is to study planets, including the mysteries still held by the planets in our own solar system from Mars and beyond.
«Read the rest of this article»
Written by Lina Tran
NASA's Goddard Space Flight Center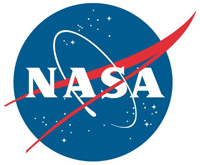 Greenbelt, MD – On August 21st, 2017, the Moon will slide in front of the Sun and for a brief moment, day will melt into a dusky night. Moving across the country, the Moon's shadow will block the Sun's light, and weather permitting, those within the path of totality will be treated to a view of the Sun's outer atmosphere, called the corona.
But the total solar eclipse will also have imperceptible effects, such as the sudden loss of extreme ultraviolet radiation from the Sun, which generates the ionized layer of Earth's atmosphere, called the ionosphere. This ever-changing region grows and shrinks based on solar conditions, and is the focus of several NASA-funded science teams that will use the eclipse as a ready-made experiment, courtesy of nature.
«Read the rest of this article»