Topic: iPhone 4

Yonkers, NY – The Verizon iPhone 4 has a problem that could cause the phone to drop calls, or be unable to place calls, in weak signal conditions, Consumer Reports engineers have found in lab tests.
The problem is similar to the one we confirmed in July with the AT&T version of Apple's newest smart phone. It can occur when you hold either version of the phone in a specific but quite natural way in which a gap in the phone's external casing is covered. The phone performs superbly in most other respects, and using the iPhone 4 with a case can alleviate the problem.
«Read the rest of this article»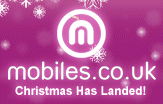 London – Apple once again rewrote the book on how to build a successful smartphone in the middle of 2010 with the launch of the iPhone 4. With an overhauled design that looks more premium than even its own precursors and brand new software and hardware onboard, the iPhone 4 16GB is at the top of the class while most other manufacturers play catch-up.
Let us take a little look under the surface gloss and see whether or not the iPhone is for you. «Read the rest of this article»

Acknowledging that there is a problem with the iPhone 4's antenna design, Apple today said it would offer free cases for the phone to mitigate against signal loss when the device is held in a certain way.
In a news conference at Apple headquarters in Cupertino, CA, CEO Steve Jobs reiterated the company's earlier claim that all smartphones have similar problems, and that "no one has solved this problem."
Jobs said the company's engineers have been "working our butts off so we can come up with real solutions" to the antenna issue, and are continuing to do so. In the meantime, Apple will offer a free case to all customers who've purchased an iPhone 4 since its introduction on June 24th. "We're going to send you a free case. We can't make enough Bumpers. So we're going to source some cases and give you a choice." «Read the rest of this article»

In our reporting and a video yesterday, we've made the point that the signal drop that iPhone 4 customers have observed when they hold their phones the "wrong" way is real — and we've called on Apple to do something about it. It a June 24th statement, the company noted that attenuated antenna performance is a "fact of life" for every wireless phone. Apple suggested owners mitigate the problem by holding the phone differently or purchasing a case. But those arguments put the onus on consumers and skirt Apple's obligation to offer a product that works consistently and reliably out of the box.
We think it's the company's responsibility to provide the fix – at no extra cost to consumers. «Read the rest of this article»


It's official. Consumer Reports' engineers have just completed testing the iPhone 4, and have confirmed that there is a problem with its reception. When your finger or hand touches a spot on the phone's lower left side—an easy thing, especially for lefties—the signal can significantly degrade enough to cause you to lose your connection altogether if you're in an area with a weak signal. Due to this problem, we can't recommend the iPhone 4.
We reached this conclusion after testing all three of our iPhone 4s (purchased at three separate retailers in the New York area) in the controlled environment of CU's radio frequency (RF) isolation chamber. In this room, which is impervious to outside radio signals, our test engineers connected the phones to our base-station emulator, a device that simulates carrier cell towers. We also tested several other AT&T phones the same way, including the iPhone 3G S and the Palm Pre. None of those phones had the signal-loss problems of the iPhone 4. «Read the rest of this article»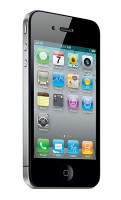 Cupertino, CA — Tuesday, Apple and its carrier partners took pre-orders for more than 600,000 of Apple's new iPhone 4. It was the largest number of pre-orders Apple has ever taken in a single day and was far higher than we anticipated, resulting in many order and approval system malfunctions.
Many customers were turned away or abandoned the process in frustration. We apologize to everyone who encountered difficulties, and hope that they will try again or visit an Apple or carrier store once the iPhone 4 is in stock.

© 2010 Apple Inc. All rights reserved. Apple, the Apple logo, Mac, Mac OS and Macintosh are trademarks of Apple. Other company and product names may be trademarks of their respective owners.
Web Site: http://www.apple.com/
All-New Design with FaceTime Video Calling, Retina Display, 5 Megapixel Camera & HD Video Recording Thinnest Smartphone Ever

San Francisco, CA — Yesterday, Apple®  presented the new iPhone® 4  featuring FaceTime, which makes the dream of video calling a reality, and Apple's stunning new Retina display, the highest resolution display ever built into a phone, resulting in super crisp text, images and video. In addition, iPhone 4 features a 5 megapixel camera with LED flash, HD video recording, Apple's A4 processor, a 3-axis gyro and up to 40 percent longer talk time–in a beautiful all-new design of glass and stainless steel that is the thinnest smartphone in the world. iPhone 4 comes with iOS 4, the newest version of the world's most advanced mobile operating system, which includes over 100 new features and 1500 new APIs for developers. iOS 4 features Multitasking, Folders, enhanced Mail, deeper Enterprise support and Apple's new iAd mobile advertising platform. iPhone 4 will be available in the US, UK, France, Germany and Japan on June 24th, starting in the US at just $199.00 for qualified buyers with a two year contract.*
"iPhone 4 is the biggest leap since the original iPhone," said Steve Jobs, Apple's CEO. "FaceTime video calling sets a new standard for mobile communication, and our new Retina display is the highest resolution display ever in a phone, with text looking like it does on a fine printed page. We have been dreaming about both of these breakthroughs for decades." «Read the rest of this article»