Topic: J.D. Harrington
Written by J.D. Harrington
NASA Headquarters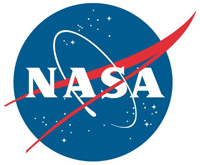 Washington, D.C. – NASA has taken another step toward re-introducing supersonic flight with the award Tuesday of a contract for the design, building and testing of a supersonic aircraft that reduces a sonic boom to a gentle thump.
Lockheed Martin Aeronautics Company of Palmdale, California, was selected for the Low-Boom Flight Demonstration contract, a cost-plus-incentive-fee contract valued at $247.5 million. Work under the contract began April 2nd and runs through December 31st, 2021.
«Read the rest of this article»
Written by J.D. Harrington
NASA Headquarters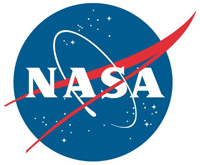 Washington, D.C. – With 14 electric motors turning propellers and all of them integrated into a uniquely-designed wing, NASA will test new propulsion technology using an experimental airplane now designated the X-57 and nicknamed "Maxwell."
NASA Administrator Charles Bolden highlighted the agency's first X-plane designation in a decade during his keynote speech Friday in Washington at the American Institute of Aeronautics and Astronautics (AIAA) annual Aviation and Aeronautics Forum and Exposition, commonly called Aviation 2016.
«Read the rest of this article»
Written by J.D. Harrington
NASA Headquarters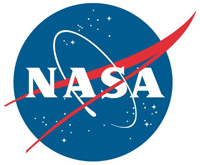 Washington, D.C. – The return of supersonic passenger air travel is one step closer to reality with NASA's award of a contract for the preliminary design of a "low boom" flight demonstration aircraft. This is the first in a series of 'X-planes' in NASA's New Aviation Horizons initiative, introduced in the agency's Fiscal Year 2017 budget.
NASA Administrator Charles Bolden announced the award at an event Monday at Ronald Reagan Washington National Airport in Arlington, Virginia.
«Read the rest of this article»
Written by J.D. Harrington
NASA Headquarters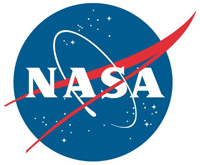 Washington, D.C. – NASA researchers, working in concert with the Air Force Research Laboratory (AFRL) and FlexSys Inc., of Ann Arbor, Michigan, successfully completed initial flight tests of a new morphing wing technology that has the potential to save millions of dollars annually in fuel costs, reduce airframe weight and decrease aircraft noise during takeoffs and landings.
The test team at NASA's Armstrong Flight Research Center in Edwards, California, flew 22 research flights during the past six months with experimental Adaptive Compliant Trailing Edge (ACTE) flight control surfaces that offer significant improvements over conventional flaps used on existing aircraft.
«Read the rest of this article»
Written by J.D. Harrington
NASA Headquarters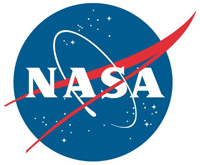 Washington, D.C. – A survey of more than 170,000 supermassive black holes, using NASA's Wide-field Infrared Survey Explorer (WISE), has astronomers reexamining a decades-old theory about the varying appearances of these interstellar objects.
The unified theory of active, supermassive black holes, first developed in the late 1970s, was created to explain why black holes, though similar in nature, can look completely different. Some appear to be shrouded in dust, while others are exposed and easy to see.
«Read the rest of this article»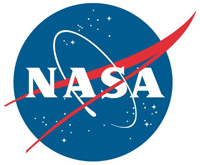 Pasadena, CA – NASA's Hubble, Spitzer and Chandra space telescopes are teaming up to look deeper into the universe than ever before. With a boost from natural "zoom lenses" found in space, they should be able to uncover galaxies that are as much as 100 times fainter than what these three great observatories typically can see.
In an ambitious collaborative program called The Frontier Fields, astronomers will make observations during the next three years peering at six massive clusters of galaxies, exploiting a natural phenomenon known as gravitational lensing, to learn not only what is inside the clusters but also what is beyond them.
«Read the rest of this article»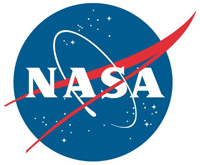 Pasadena, CA – Astronomers using NASA's Spitzer Space Telescope have observed what most likely are strong carbon dioxide emissions from Comet ISON ahead of its anticipated pass through the inner solar system later this year.
Images captured June 13th with Spitzer's Infrared Array Camera indicate carbon dioxide is slowly and steadily "fizzing" away from the so-called "soda-pop comet," along with dust, in a tail about 186,400 miles (300,000 kilometers) long.
«Read the rest of this article»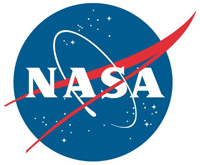 Pasadena, CA – Ocean waters melting the undersides of Antarctic ice shelves are responsible for most of the continent's ice shelf mass loss, a new study by NASA and university researchers has found.
Scientists have studied the rates of basal melt, or the melting of the ice shelves from underneath, of individual ice shelves, the floating extensions of glaciers that empty into the sea. But this is the first comprehensive survey of all Antarctic ice shelves. The study found basal melt accounted for 55 percent of all Antarctic ice shelf mass loss from 2003 to 2008, an amount much higher than previously thought.
«Read the rest of this article»
Written by Whitney Clavin
NASA's Jet Propulsion Laboratory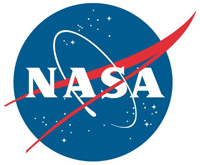 Pasadena, CA – The spectacular barred spiral galaxy NGC 6872 has ranked among the biggest stellar systems for decades. Now a team of astronomers from the United States, Chile and Brazil has crowned it the largest known spiral, based on archival data from NASA's Galaxy Evolution Explorer (GALEX) mission, which has since been loaned to the California Institute of Technology in Pasadena.
Measuring tip-to-tip across its two outsized spiral arms, NGC 6872 spans more than 522,000 light-years, making it more than five times the size of our Milky Way galaxy.
«Read the rest of this article»