Topic: Joseph Asanbe
Austin Peay State University (APSU)

Clarksville, TN – The last time David Bradley, a PEN/Faulkner Award-winning novelist, visited Austin Peay State University (APSU), during the 2000-01 academic year, he helped initiate important conversations across campus through his class, "Civil Rights and Literature," and his public lecture, "The Function of Lynching in Contemporary America: To Make Them Stand in Fear."
«Read the rest of this article»

Clarksville, TN – In 2016, during an interview for the literary journal Ploughshares, award-winning poet and essayist Marcelo Hernandez Castillo said, "I wish I wasn't afraid, I wish this wasn't my reality."
When Castillo was five, his family moved from Mexico to California, and even though he now has permanent resident status, he told Ploughshares, "That doesn't mean I'm not still afraid, either for myself or for my family."
«Read the rest of this article»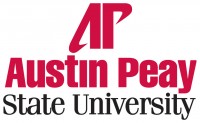 Clarksville, TN – In 2006, Jay Ladin, a married father with three children, left Yeshiva University, where he worked as the Gottesman professor of English. Fifteen months later, Ladin returned as Joy, the first openly transgender employee at an Orthodox Jewish institution.
Ladin had struggled with her male identity throughout her life—attempting suicide twice by the time she was 10—but as a young boy, she found comfort in her Jewish faith. In a 2013 interview with the Peabody Award-winning podcast "On Being," she said she experienced a powerful connection with the Torah's one genderless character—God.
«Read the rest of this article»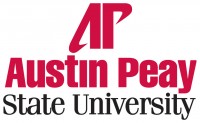 Clarksville, TN – "Are you a subject or are you a citizen?" That was an important question for many Senegalese men during World War II, when they joined the Colonial French Army.
In their everyday lives, these individuals saw little difference between supporting the French Government and merely living within its colonial borders. But as soldiers, they quickly realized where they ranked in the government's eyes. «Read the rest of this article»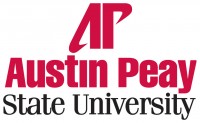 Clarksville, TN – When George Estreich, an award-winning, Oregon-based poet, first saw his newborn daughter Laura, he was curious about her eyes. His mother, after all, was Japanese, which might account for the slight, almond shape. But this was something different, he would soon learn.
Young Laura had Down syndrome. «Read the rest of this article»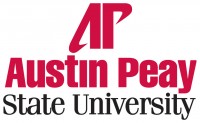 Clarksville, TN – Austin Peay State University's annual Asanbe Diversity Symposium, slated for next month, will feature Native American educator, writer, filmmaker and producer Dr. Patty Loew.
At 1:00pm on Friday, April 1st, Loew will lecture in the Honors Commons on "Creation to Contemporary Conflict: Native American Origin Stories as Predictors of Modern Environmental Struggles." At 3:00pm in the same room, there will be a showing of her documentary film, "Way of the Warrior," followed by a 4:00pm discussion of the film. «Read the rest of this article»