Topic: Madison Street Methodist Church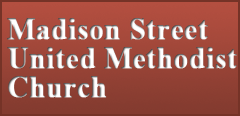 Clarksville, TN – This year our 2012 Holiday Market will be held on Saturday, November 10th at Madison Street Methodist Church.
This is the 37th year or the event and it is sponsored by the Priscilla Group. All the money made will go to local and community missions. «Read the rest of this article»

Montgomery County, TN – Spring is right around the corner it's time to prepare the flower beds, vegetable gardens and landscaped yards that the neighbors will just love to drive by. If you are new to the area or have lived here for years and would like to learn more about gardening and solve those pesky problems in the yard, these classes are for you.
The Montgomery County Master Gardeners Association will be sponsoring the Beginner and Newcomer Gardening Classes that are taught by Master Gardeners and other experts who volunteer their time and knowledge to help educate the community about gardening in Tennessee. «Read the rest of this article»

The Montgomery County Master Gardeners' are hosting their 4th annual "Beginning & Newcomer Gardening Short Course" beginning March 2 and ending March 23.  Classes meet Tuesday evenings from 6:30p.m. to 8:30 p.m., and are are held at the Madison Street Methodist Church in Clarksville. The cost for all four sessions is $40. You can register by calling the Montgomery County Extension office at 931-648-5725 or .
Editor's Note: Thanks to Melinda Grimes for bringing this to our attention via our Facebook Fan page!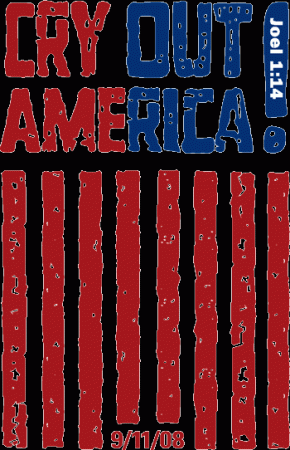 September 11. One of those seminal moments that scrolls a new signature in the pages of  American History.
This seventh anniversary of the 21st century "day of infamy" will be noted and memorialized Thursday by local officials and clergy from many of the city's churches, who will gather at the Montgomery County Courthouse lawn for a "Cry Out America" rally.
Numerous clergy and elected representatives will blend their voices to mark the anniversary of Sept. 11, 2001 with an interdenominational  "Cry Out America" prayer gathering on the Montgomery County Courthouse lawn from noon to 1 p.m.  The event will move to Madison Street Methodist Church in case of inclement weather. Similar gatherings, coordinated by the Awakening American Alliance, will be held across the country and are being publicized by Christian broadcasting networks nationwide. «Read the rest of this article»