Topic: Mason Gasaway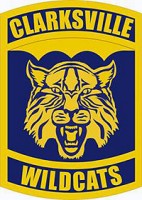 Clarksville, TN – The cafeteria at Clarksville High School was filled with people celebrating the six athletes preparing to sign their letters of intent on National Signing Day. Smiling and wearing gear from their future schools, the six athletes from three different sports were Abby Anderson, Dennis Merriweather, Mason Gasaway, Ella Baggett, Autumn Copeland and Justis Bailey.
Abby Anderson is the first Lady Wildcat volleyball player to sign a letter a intent to a university. Anderson committed to King University in Bristol, Tennessee. She was a decorated four year starter at Clarksville High. In addition to being chosen to this season's Region 5 All Tournament Team, she was named to the All District Team for the second time.
«Read the rest of this article»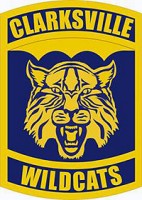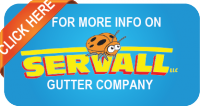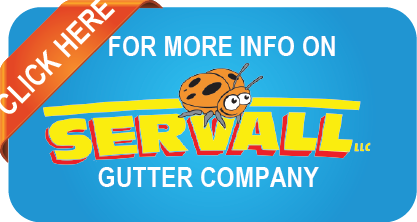 Clarksville, TN – In what was a must-win situation to keep its post-season hopes alive, Kenwood High School got out to a 20-0 lead Friday night, October 24th at Hilda J. Richardson Athletic Field – then when off a late Clarksville High charge for a 20-17 District 10-AAA victory.
Kenwood (4-5, 3-3 District 10-AAA) would come out clicking on offense behind the play of quarterback Malcom Perry, as the Knights found the end zone on each of its first three possessions.
On their first drive the Knights would begin at their own 11-yard line, but moved out of the shadow of their own goal line with back-to-back first-down runs by AJ Richardson and Perry to get out to the Kenwood 32.
«Read the rest of this article»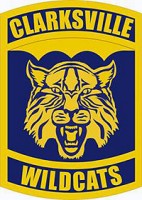 Clarksville, TN – After falling behind early Clarksville High School's football team scored 17 straight points, Friday night, September 19th at Hilda J. Richardson Athletic Field, then held on to defeat Northeast High School in a District 10-AAA matchup, 17-12.
With the win, Clarksville High (2-3. 1-1 District 10-AAA) ends a three-game losing streak after opening the season with a win at Goodpasture High School, while Northeast High School dropped its fifth game in a row and falling to 0-2 in District 10-AAA play.
«Read the rest of this article»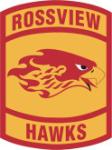 Clarksville, TN – Scoring touchdowns on five of its six first-half possessions, September 5th, Rossview High School not only picked up its first win of the season; but also retained the Warfield Shield with a 48-3 District 10-AAA victory over Clarksville High School.
It wouldn't take long for the Hawks (1-2, 1-0 District 10-AAA) to start their night's scoring, as they took their opening possession right down the field, 80 yards on six plays, with Isaiah Johnson going in from five yards out to put Rossview up 6-0 just 1:44 into the game – after the extra-point attempt was no good after hitting the upright.
«Read the rest of this article»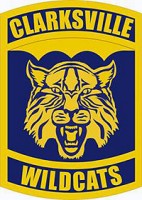 Clarksville, TN – Clarksville High School's football team only trailed Ravenwood High School by six points at halftime, August 29th at Hilda J. Richardson Athletic Field, but couldn't get anything going after intermission in a 41-7 loss to the Raptors.
The Wildcats (1-1) looked like they had the momentum heading into the second half, despite trailing 13-7, after holding Ravenwood to no points from inside its own 10-yard line in the final seconds of the opening half.
But the Raptors (2-0) held the Wildcats to a three-and-out on its first possession of the second half, while taking its first of the third quarter into the end zone to go up two scores and they never looked back.
«Read the rest of this article»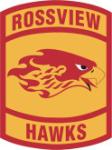 Clarksville, TN – Rossview High School's boys soccer team has been one of the upper-level teams in District 10-AAA since the school opened, but never winning back-to-back district titles.
That is until now, as the Hawks (13-3-4) made it make-to-back tournament titles with a 2-0, May 8th, victory over West Creek High School.
"I couldn't be prouder of this group of boys," Rossview coach Danny Chartrand said. "I've been telling anyone that would lesson that we're 16 or 17 (players) deep and they're genuinely not selfish and understand what the team is and they're willing to play the minutes, do what we ask them to do, no matter where it is on the field. «Read the rest of this article»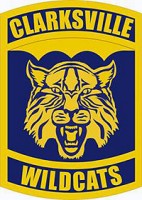 Clarksville, TN – Clarksville High's football team dropped its fourth straight game to open its 2013 campaign, September 13th at Hilda J. Richardson Field, with a 45-14 loss to Centennial High School.
For the Wildcats (0-4, 0-1 District 10-AAA), it marks the first time since the 1995 season that they would open year with four straight defeats
Lawrenz Guerra would get Clarksville High off to a quick start, as the senior running back took the first handoff of the night and went 67 yards for a touchdown to put the Wildcats up 7-0 – after Mason Gasaway's extra-point – just 27 seconds into the game.
«Read the rest of this article»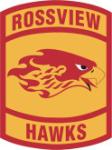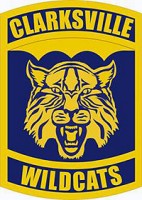 Clarksville, TN – Rossview High's Isaiah Johnson scored four touchdowns, Sept. 6th at Hilda J. Richardson Field, including a 16-yard burst with 6:37 left in the game to give the Hawks their first lead of the night over Clarksville High in a come-from-behind 33-28 District 10-AAA victory.
With the victory, Rossview improves to 3-0 overall in 2013 and 1-0 in district play; while Clarksville High remains winless at 0-3 and 0-1 in District 10-AAA.
«Read the rest of this article»