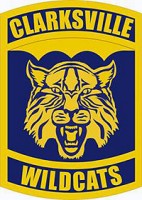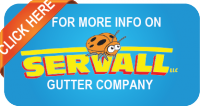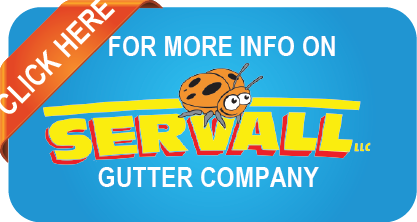 Clarksville, TN – In what was a must-win situation to keep its post-season hopes alive, Kenwood High School got out to a 20-0 lead Friday night, October 24th at Hilda J. Richardson Athletic Field – then when off a late Clarksville High charge for a 20-17 District 10-AAA victory.
Kenwood (4-5, 3-3 District 10-AAA) would come out clicking on offense behind the play of quarterback Malcom Perry, as the Knights found the end zone on each of its first three possessions.
On their first drive the Knights would begin at their own 11-yard line, but moved out of the shadow of their own goal line with back-to-back first-down runs by AJ Richardson and Perry to get out to the Kenwood 32.
Two plays later, Kenwood would get deep into Clarksville High (4-5, 3-3 District 10-AAA) – at the Wildcats 24 – on a 24-yard pass play from Perry to Angel Hall and a pass interference call against the CHS defense.
After a Richardson three-yard run, Perry would got in from 23 yards out to give Kenwood a 6-0 lead (extra-point kick was blocked) with 8:40 left in the first quarter.
Perry would lead all rushers with 209 yards on the ground on 21 carries.
After forcing Clarksville High to punt on its' first possession, the Knights would again begin a drive deep in its own end of the field – starting at its own six.
Kenwood would get out to its own 36-yard line, but was forced to punt.
A penalty on the Knights punt would force them to re-kick, but Perry – who is also the Kenwood punter – tucked the ball and rambled 41 yards for a first down on the next attempt, giving them first down at the CHS 22.
The Knights would take advantage of its second chance, scoring a touchdown four plays later – with Perry going in from nine yards out, for his second touchdown of the quarter – with 0:00.8 seconds left in the period and a 14-0 lead after Perry connected with Hall for a two-point conversion.
For the second straight drive Clarksville High would be forced to punt, and again pinning Kenwood deep in its own end of the field at the Knights seven.
Clarksville High would be its own worst enemy on the Kenwood drive, as it lost its composure following the first play of the drive and picked up not one, but two unsportsmanlike conduct penalties to give the Knights the ball at their 39-yard line.
A 16-yard pass to Hall from Perry would move the ball into CHS territory, where three plays later AJ Richardson would ramble 37 yards for a touchdown and a 20-0 lead, with 5:15 left in the first half, after the extra-point kick was missed.
Richardson finished the night with 123 yards rushing on 19 carries.
Clarksville High would finally get its offense going on its next drive by marching 65 yards on 10 plays – highlighted by 17- and 25-yard pass plays to Tim Wallace from Kyle Sickel — with Tim Hobson going in from five yards out to cut the margin to 20-7, with 1:06 left before intermission.
Kenwood looked like it would respond before the end of the first half, getting down to the CHS 25-yard line, with 46 second left.
But Perry was picked off in the end zone by D'Vaughan Whitt with 40 seconds left, giving the Wildcats one last chance to score before halftime.
Clarksville High would take advantage of the turnover, as they took advantage to a couple of penalties by the Knights defense to get down to the Kenwood 33 with 12 seconds left in the half.
After a holding call against CHS, Sickel would hook up with Avery Bates for a 31-yard pass play, moving the ball down to the Kenwood 13 – with CHS calling a timeout with 0:00.9 seconds left – setting up Mason Gasaway for a 30-yard field goal.
Gasaway would split the uprights and Clarksville High would trail Kenwood 20-10, as the two teams headed into halftime.
The second half would see both teams fail to score in the third quarter, but Clarksville High would get to within three points just two plays into the fourth quarter.
Brevon Johnson would go in from one-yard out, at the 11:31 mark of the final quarter – as his run capped a 67-yard, eight play drive – to cut the Kenwood lead to 20-17.
But that would be as close as the Wildcats would get the rest of the way, as Kenwood's defense wouldn't let Clarksville High get any closer than the Kenwood 49-yard line on its final two drives.
Both teams will close out their regular-season schedules on October 30th, as Kenwood hosts Northeast High School and Springfield High School comes to Clarksville High.
Photo Gallery
Box Score
Kenwood 20, Clarksville High 17
| | | | | | |
| --- | --- | --- | --- | --- | --- |
| | 1 | 2 | 3 | 4 | Final |
| Kenwood Knights | 14 | 6 | 0 | 0 | 20 |
| Clarksville High Wildcats | 0 | 10 | 0 | 7 | 17 |
First Quarter
K—Malcom Perry 23-yard run (kick blocked), 8:40
K—Perry 9-yard run (Angel Hall pass from Perry), 0:00.8
Second Quarter
K—AJ Richardson 37-yard run (kick failed), 5:15
C—Tim Hobson 5-yard run (Mason Gasaway), 1:06
C—Gasaway 30-yard field goal, 0:00
Fourth Quarter
C—Brevon Johnson 1-yard run (Gasaway, kick), 11:31 
Kenwood
Clarksville
First Downs
20
13
Rush Att.-Yards
49-366
30-108
Pass Yards
89
115
Total Offense
455
223
C-A-I
5-9-1
10-16-0
Punts-Avg.
3-37.0
5-48.8
Fumbles-Lost
1-1
0-0
Penalties-Yards
10-122
10-107